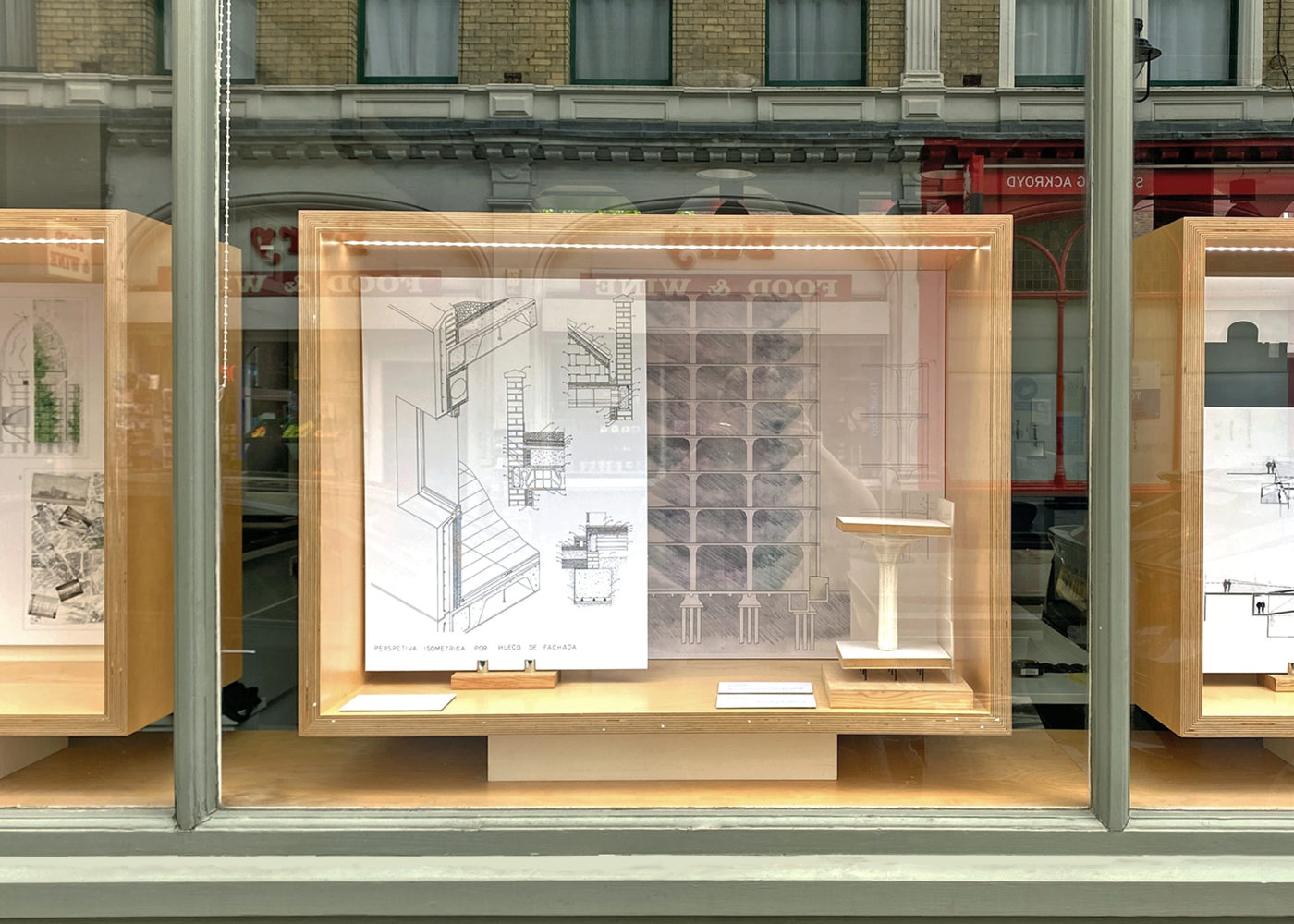 Scales of Seeing: Rodić Davidson Architects' Student Works
A showcase of works from the student projects of staff members at Rodić Davidson Architects, 'Scales of Seeing' evidences architects' explorations of scale.
The works on display are selected from different projects framed to demonstrate varying ways in which scale, form, materiality and use can be represented within the medium of architectural drawings.
Ranging from technical drawings used at the construction stages of a building project to contextual cityscapes used for urban planning, these works demonstrate the spectrum of considerations taken on throughout an architectural education.
Each window box embodies a different scale, be that at the level of a building element, room, building, neighbourhood or metropolis; revealing a matrix of simultaneous positions from which to understand and design within any individual scale.
Beginning with an introductory project by Nikolas Ward entitled The Van Nelle Kroon, the interaction between the differing scales featured throughout the exhibition are explored within this singular proposal. The exhibition also features works from Sinisa Rodić, Silvia Carretero, Alex Felton, Tamzin Dodd, David Skillicorn and Alison Courtot; covering skillsets from all positions within our practice. The variety of interests and aspirations of the practice staff developed during their formative years still underpins the perspectives from which we produce work at the practice today.
27th April – 7th June 2022