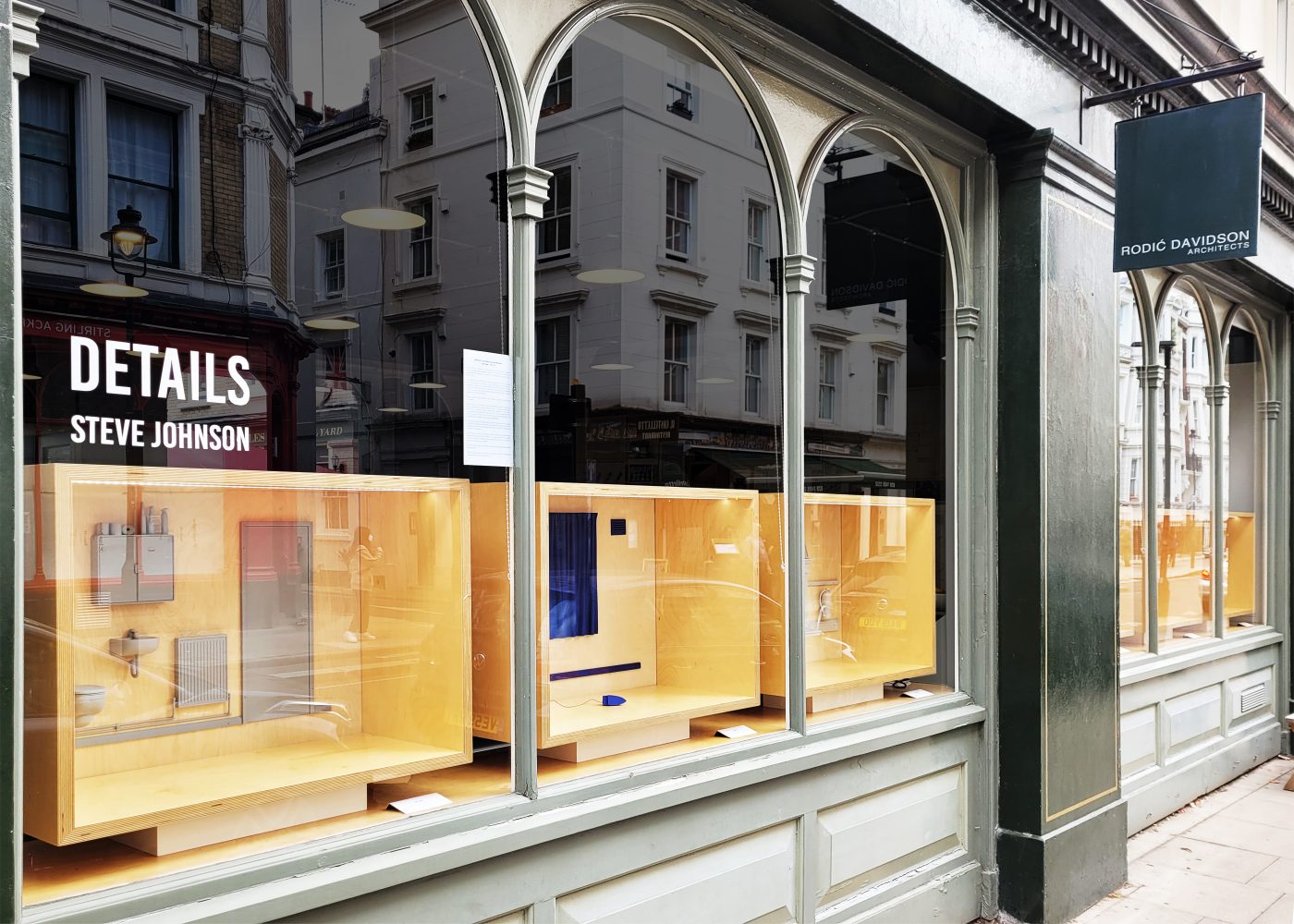 'Details': Architecture as Metaphor by Steve Johnson
Exhibition
The works at Rodic Davidson hover between sculpture, drawing and installation. They consist of six cropped relief drawings, reminiscent of architectural models. They all represent one idea – the removal of walls and floors from a room(s). Each is 25% life-size, carved and constructed from hardwood and metal. All are monochromatic and painted with enamel oils. A single colour for each 'interior' is intended to abstract them from mimetic representation. This is most noticeable in those painted all grey, where each detail is sealed under a layer of unfamiliarity.
When screwed and pinned into position, each fragment becomes part of a composition describing a room – a bedroom, lounge, waiting room etc. When de-installed, and stored in bits, the 'interiors' cease to exist – symbolic entropy.
It's difficult to look at these 'interiors' when installed, without confusing the illusion of a wall – created by the drawing, and the real wall onto which the fragments are fixed. Illusory wall and real wall become difficult to separate. Two works with electrical appliances exaggerate floorless(ness).
Within the illusionistic space of the drawn room, between each fragment and underneath each skirting board, there is only empty space. There is no longer a clear secure boundary between inside and outside.
About Steve Johnson
Steve Johnson studied Fine Art at the University of London Goldsmiths College, and for a Masters in Sculpture at Chelsea School of Art.
His works can be found in public collections including the Arts Council England, the Berlinische Gallery Museum of Modern Art – Berlin, and the Science Museum – London. He has received funding from institutions including The British Council, the Pollock-Krasner Foundation – New York, and the Stiftung Kunstfonds – Bonn.
His most recent individual exhibition, 'Bodenlos', was at the Kunstverein Bellevue-Saal, Wiesbaden, in July 2022.
https://www.stevejohnsonart.info/
15th Sept 2022 – 25th Oct 2022