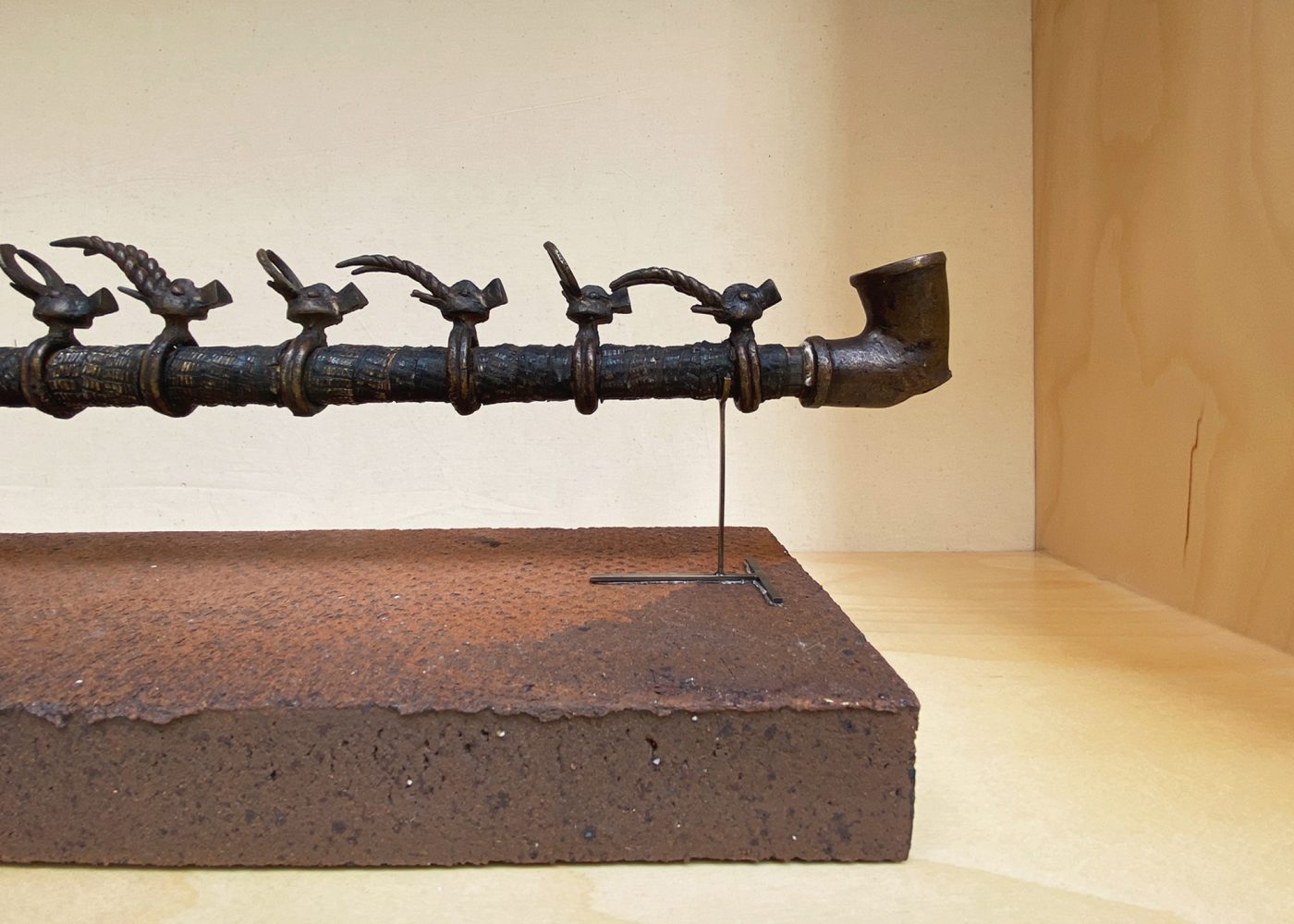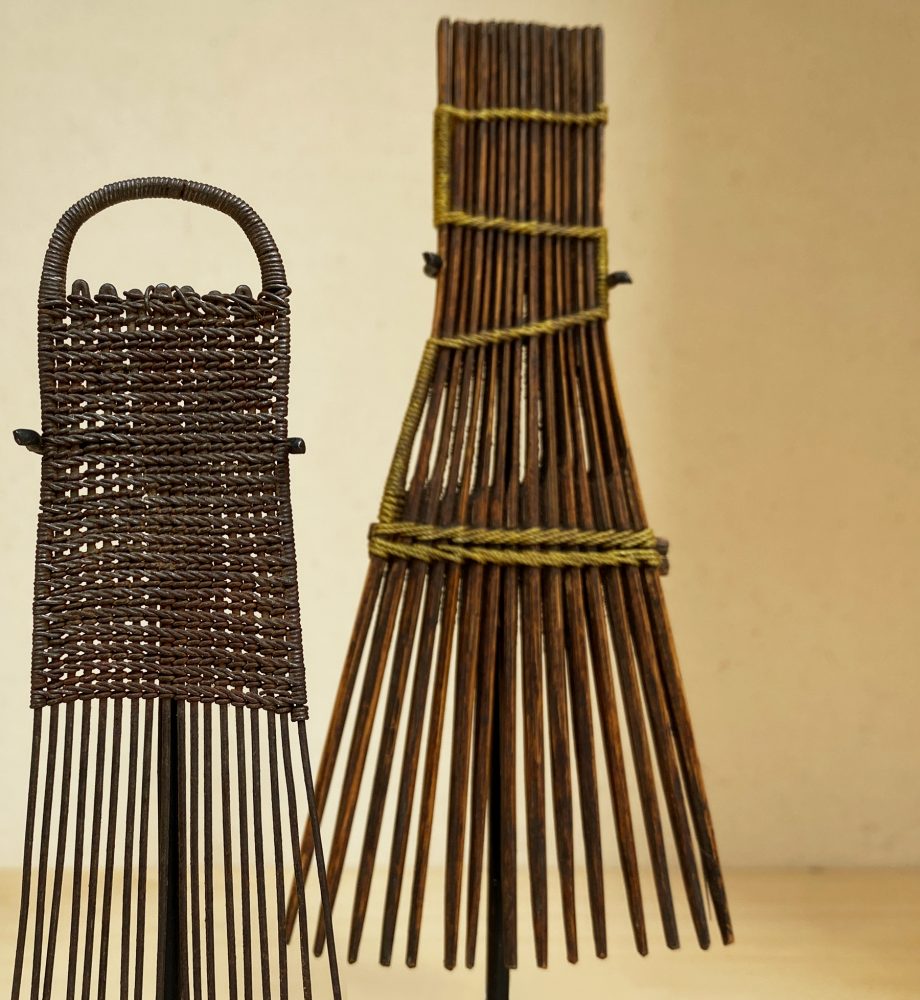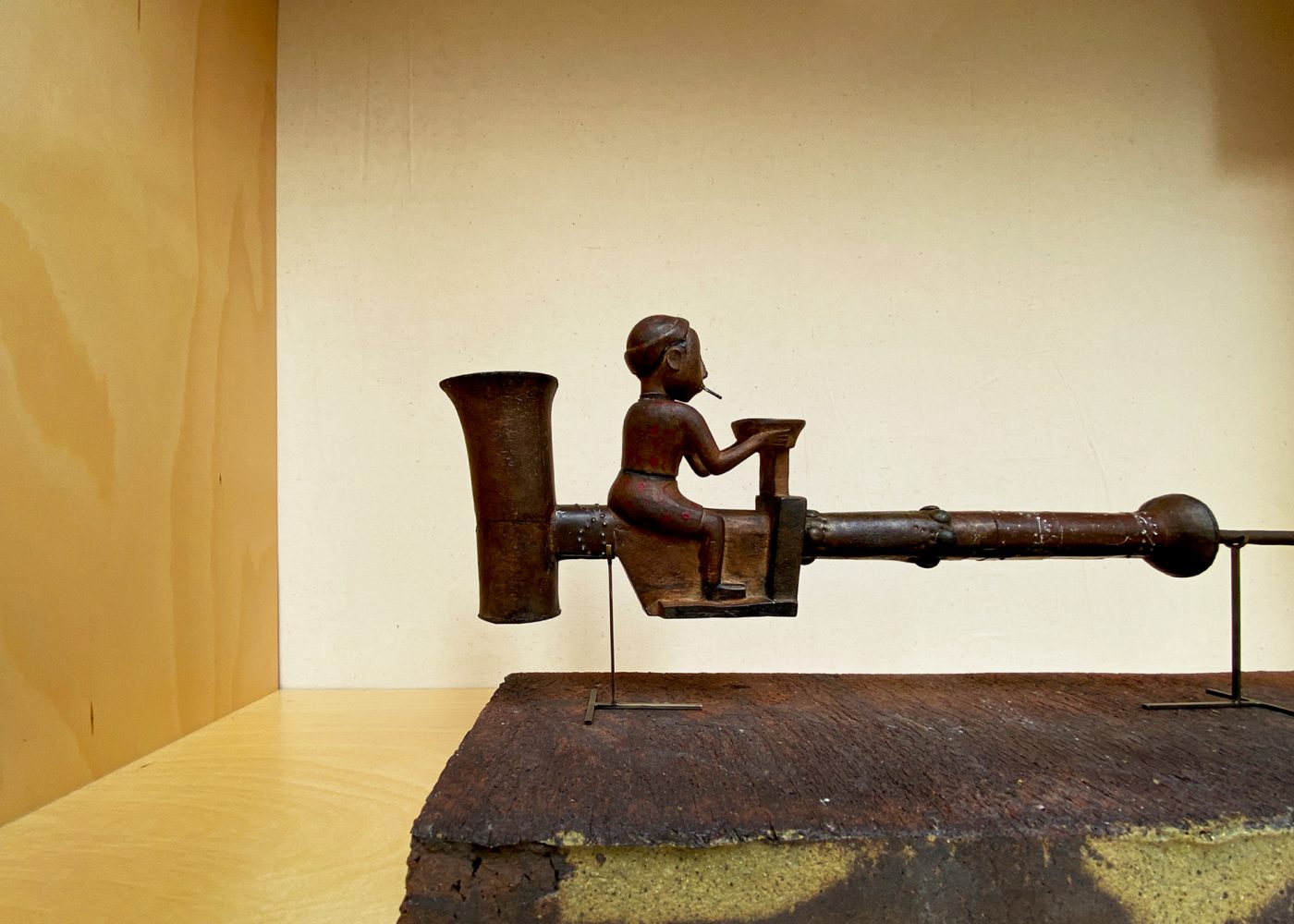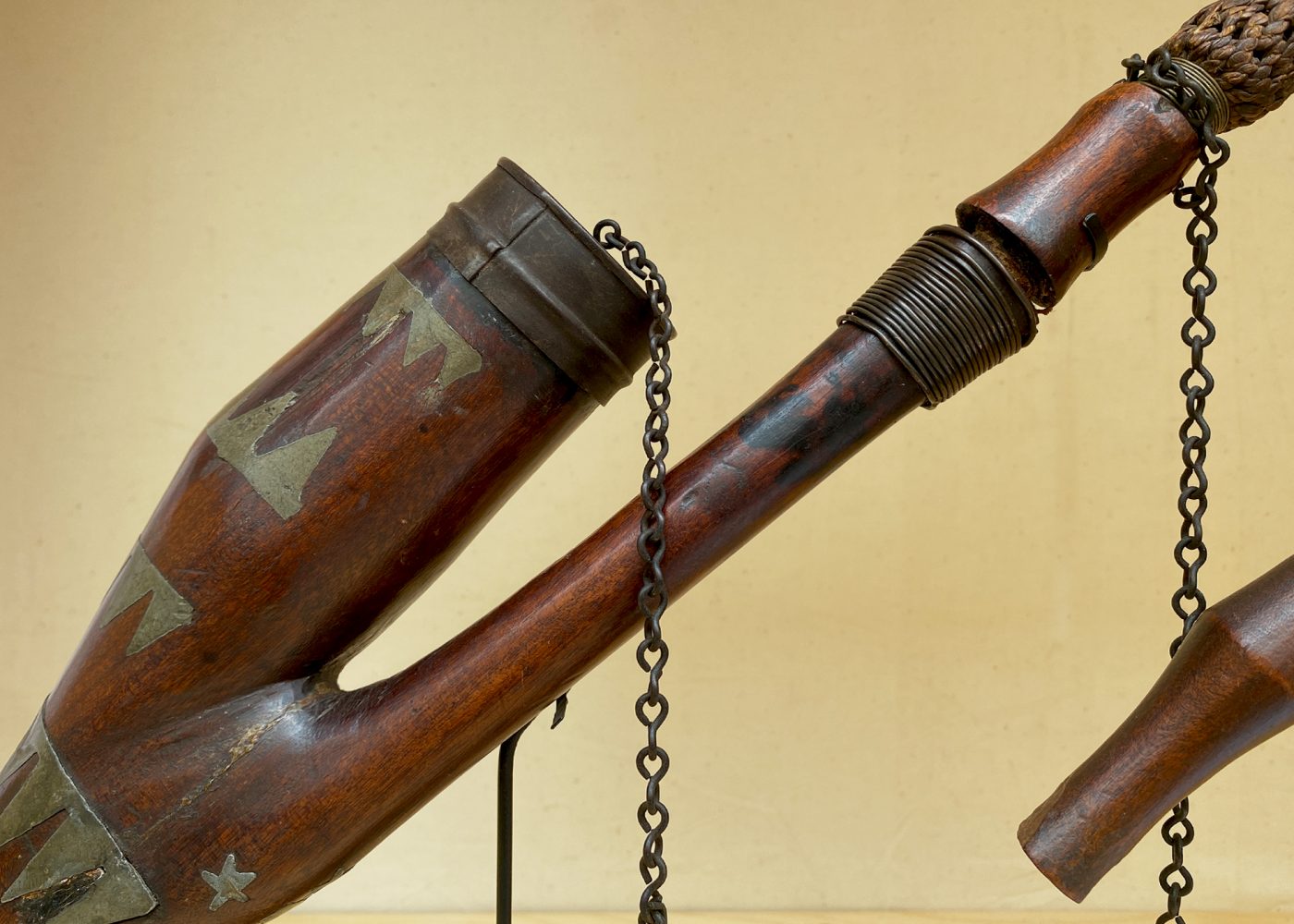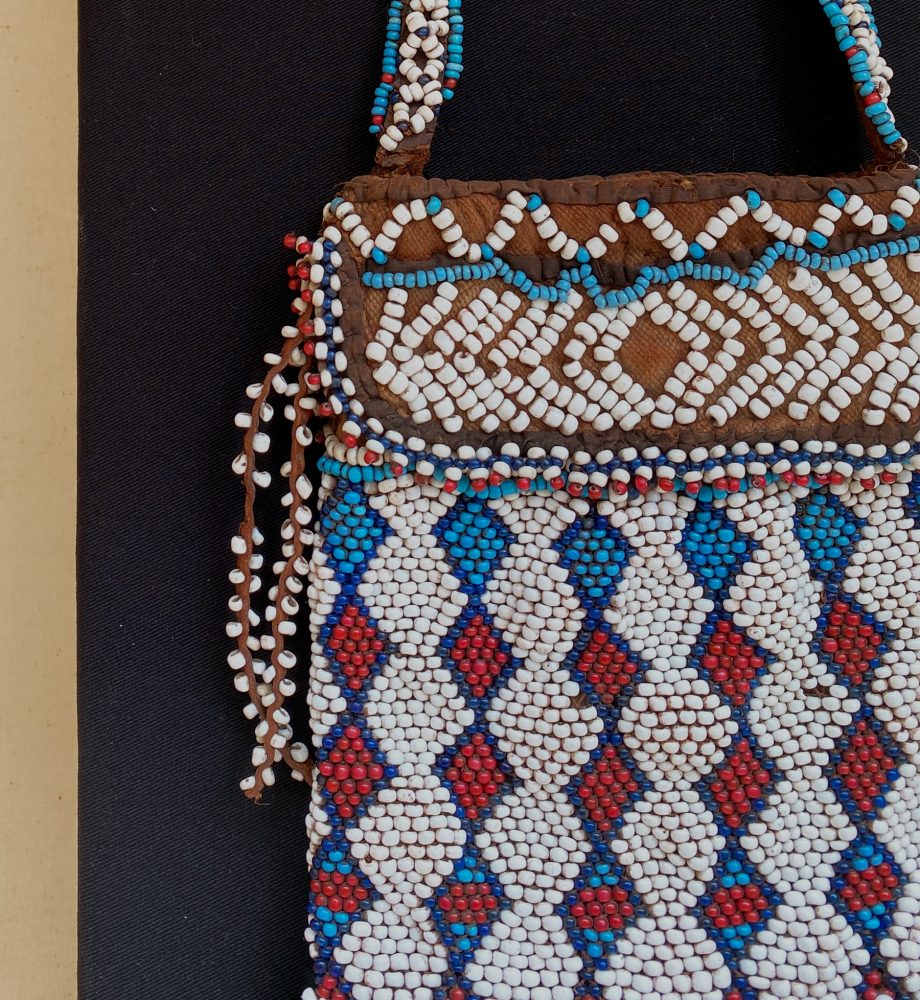 A Constellation of Pipes by Janie Lightfoot Studio
An Exhibition in collaboration with Janie Lightfoot Textiles, Conservation and Restoration Studio featuring pieces from the David and Janie Lightfoot Tribal Art Collection.
Exhibition
This exhibition is organised around a collection of pipes from several locations across the African continent. All are handcrafted using different techniques and materials and are each a reflection of the differing cultures and communities who made and used them. Each of the window boxes seeks to provide a glimpse into a moment of the pipes' existence; be that through an exploration into their making, use, storage or purpose. The items on display have been grouped around the peoples who made them, showcasing the differences in techniques, uses and significances bestowed upon the smoking pipes, dependent on their origin.
Each pipe is laden with its own history and unspoken stories, the records of which have been predominantly lost to the vastness of time and space, with their current display being only the most recent development of their complicated and contested chronologies. Visitors are invited to consider the journeys that these objects have been on, drawing connections and stories from the fixities of their material objectivity and seeing which connections (constellations) can be formed.
The pipes on display were made for and by peoples of the following groups:
About Janie Lightfoot Textiles Conservation Studio
Janie Lightfoot Textiles conservation studio was established over 40 years ago and has a long history working closely with museums, churches, dealers, auction houses, private collectors and members of the public.
Based in Northwest London and run out of two fully equipped studios, a team of 7 conservators with a broad skill base allow them to take on a wide spectrum of projects ranging from large 3-dimensional textiles to fine intricate items. The studio is being run within the guidelines of the "The Institute of Conservation" – ICON.
Find out more about Services Offered by the studio here.
25th July – 14 September 2022