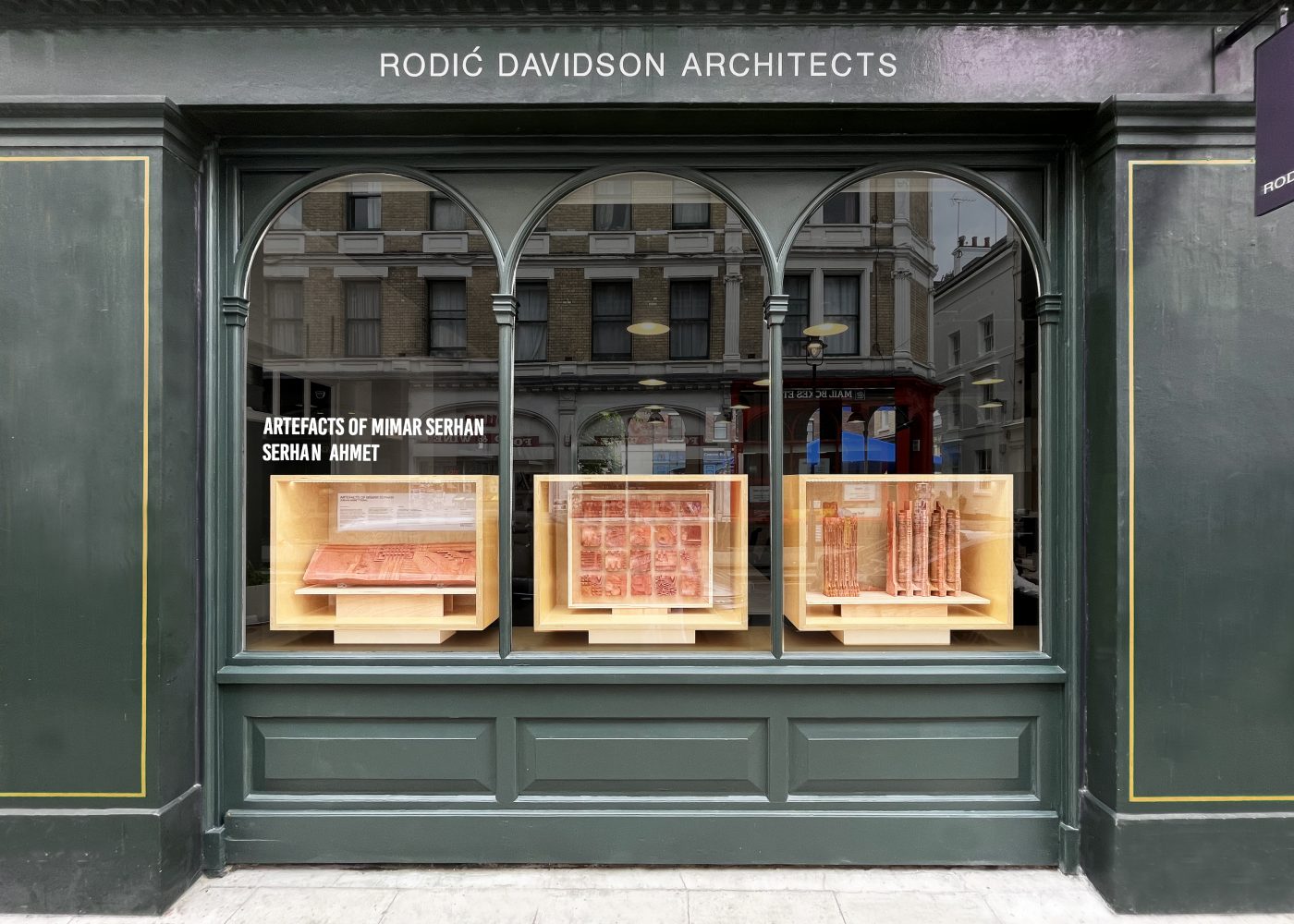 Artefacts of Mimar Serhan
About the Exhibition
Intersecting the relationship between Architecture, Mediterraneanism and Ruination, the collection of artefacts venture into spaces and places lost in time, oscillating between the past, present, and future. Crafted from terracotta, the artefacts unfold as a physical novel, narrating architectures and landscapes lost in time, located somewhere in the Mediterranean and designed by the forgotten architect, Mimar Serhan.
Like construction sites, artefacts and ruins hold within them a profound potential. They not only unveil remnants of what has been lost but also offer glimpses of what can be. As a stimulus for the imagination, a ruin's broken and incomplete edge expands architectures allegorical and metaphorical experience and thus imagination. Artefacts and Ruins acknowledge the coproduction of multiple authors, expanding the imagination as a narrative wood, a landscape for wandering and forking paths.
Each artwork is crafted from red terracotta, sourced from the red clay village of Boltas in Cyprus. Using both traditional and contemporary methods of sculpting, the making process includes 3D printing, CNC milling and hand carving.
About the Artist
Serhan Ahmet Tekbas is an Artist, Designer and Academic, based in London.  Serhan's artistic exploration delves deep into the multifaceted identities born from his Cypriot diaspora, emphasizing themes of memory, collage and liminality, through mediums of architectural, sculptures and objects.  Born in London, he studied at The Bartlett School of Architecture and Central Saint Martins where he teaches on the Architectural program.  His work has been published and exhibited at various galleries and shows including the Venice Biennale, Cypriot Pavilion and The Royal Academy of Arts.
2nd August – 1st November 2023