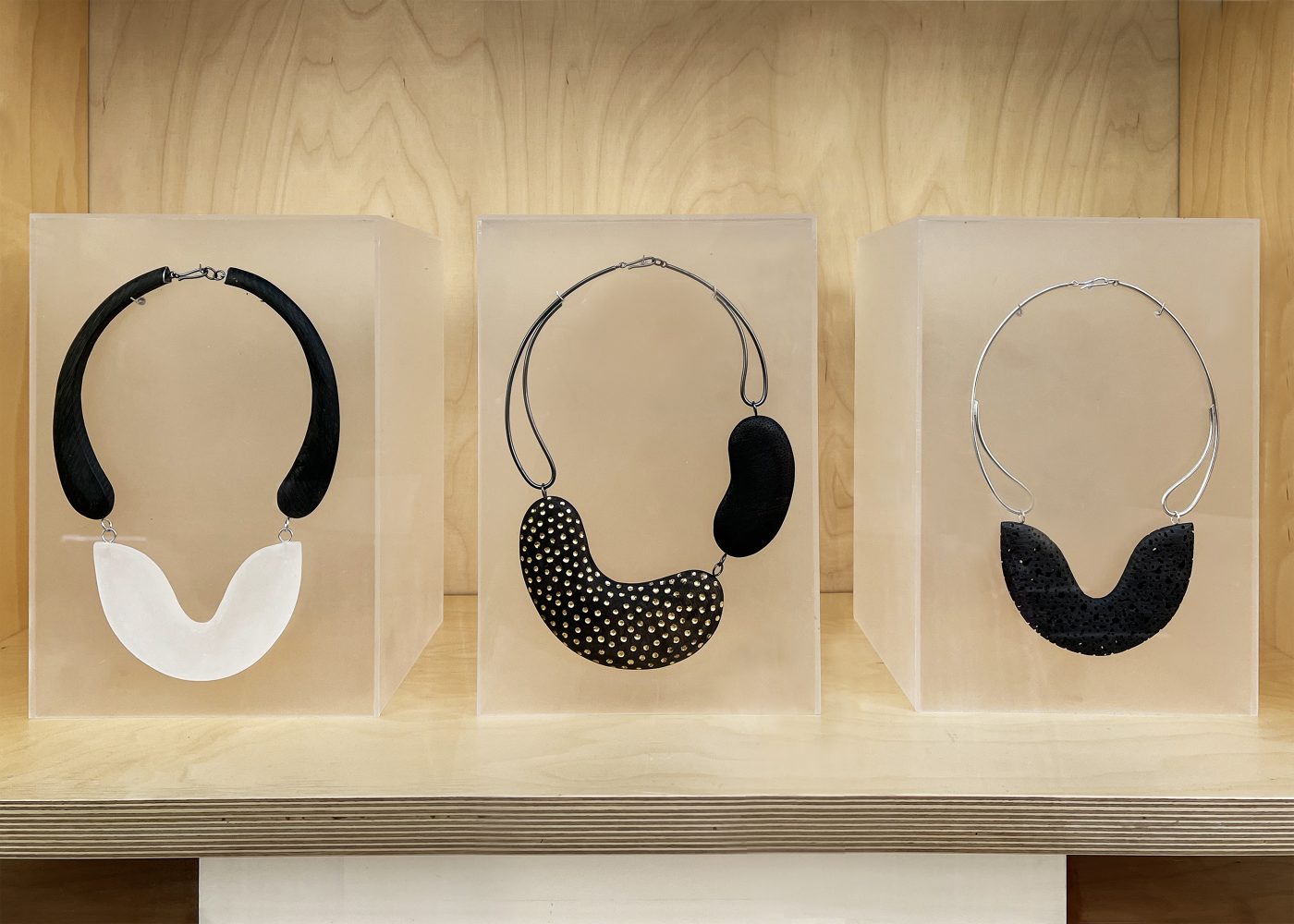 Contrasts by Sarah King
About the Exhibition
Balancing a sculptural idea with the relationship of jewellery to the body, Sarah King transforms precious and 'non-precious' materials into tactile contemporary pieces.  This exhibition of Contrasts uses wood and bioresin combined with silver seeking to expand the language of jewellery by making it sculptural and by playing with scale.
The title Contrasts refers to many aspects of the work, primarily the pieces being made in series with the variations talking to one another.  There are also the elements within individual pieces with detail relating to form, of light and dark, translucency versus opacity, manmade versus natural materials, and in some cases, surface to interior space.
About the Artist
Sarah King is a British jeweller who originally studied Fine Art Textiles at Goldsmiths College, University of London and launching her first silver collections in the 1990's selling through Barneys New York. During that decade she began to combine these pieces with wood and plastics and, by the turn of this century, pioneered the use of a new bioresin. She has won numerous awards and is in Public Collections in Germany, USA and UK, including the Crafts Council and British Council.
In 2019 she published her first book Creating Jewellery in Wood showcasing the possibilities of this material by focusing on more humble woods used with innovation and imagination. She teaches short courses in the use in wood and plastics in jewellery at Central St Martins, University of the Arts London , Morley College and West Dean College.
24th May – 2nd August.