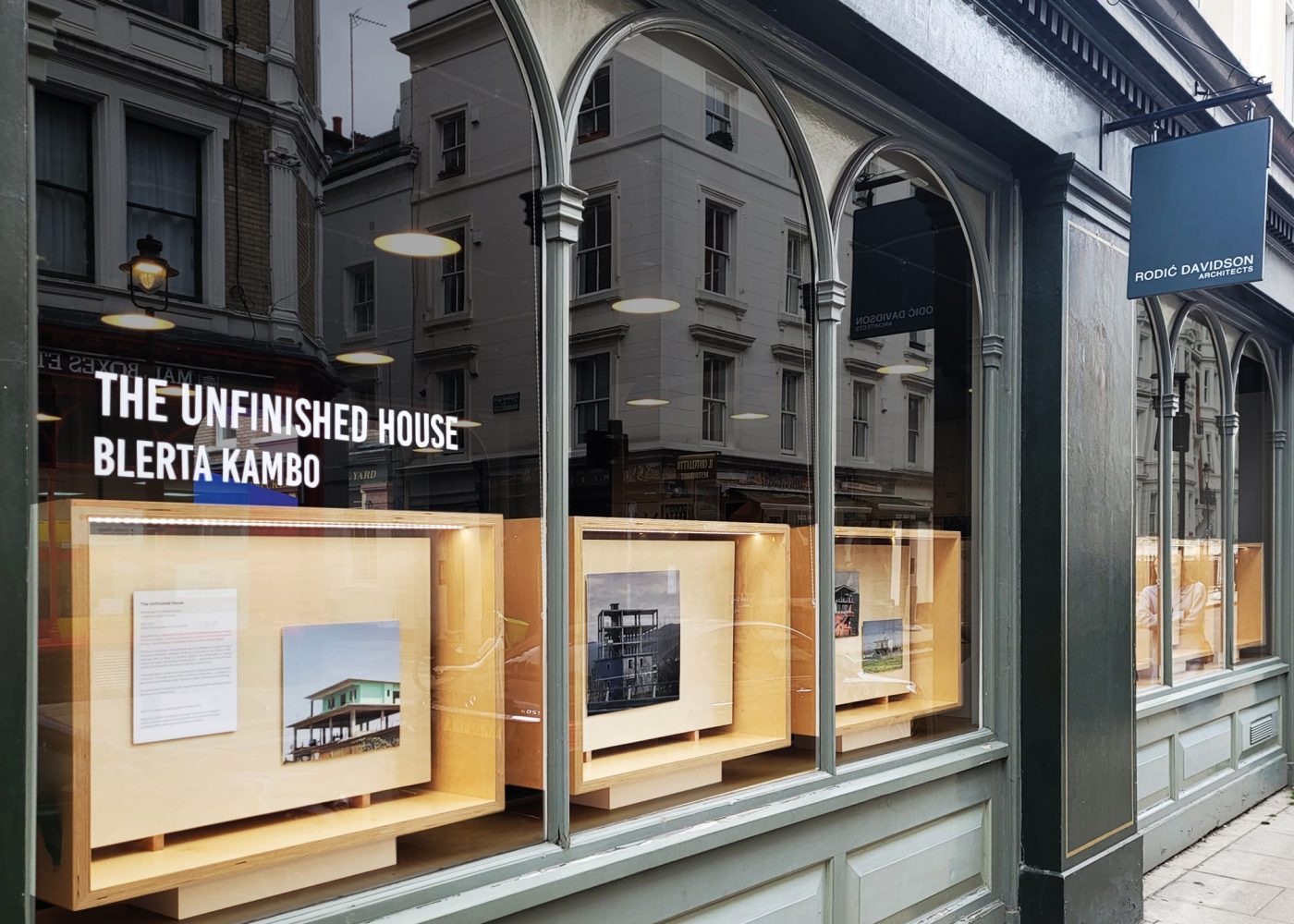 The Unfinished House by Blerta Kambo
Exhibition
The latest exhibition at Rodic Davidson Architects displays a series of photographs by artist Blerta Kambo. 
Exposed bricks, a reinforced concrete frame with steel beams poking out; houses that are incomplete, sometimes permanently unfinished. Such houses are ones of many – an archipelago of unfinished houses scattered around Albania.
This form of anarchism and informality was a consequence of people's hunger for private ownership following the fall of communism in the region in 1991. Although often a means of avoiding taxation, the photographs on display capture the poetic peculiarities of these homes – expressions of the self-made architects' individuality after years of enforced collective rule.
For Kambo there is something bitter-sweet in the model of the unfinished house: the hope of a different future.
Text inspired by Klodiana Millona's thesis 'It's not the fault of the house'.
About Blerta Kambo
Blerta is an Albanian photographer and visual artist.
Her personal projects follow a conceptual approach, hinged around themes of archive, fiction/ multiple truths, and architecture embedded in space, expressing their underlying social, narrative contexts.
Her 14 year professional experience includes documentary works exploring architecture and political subjects (as photographer for Albanian Prime Minister Edi Rama) alongside advertising, corporate and fashion projects. In 2019 she studied filmmaking at the London Film School (UK) and is currently based in London.
https://blertakambo.myportfolio.com/
29th March – 23rd May 2023