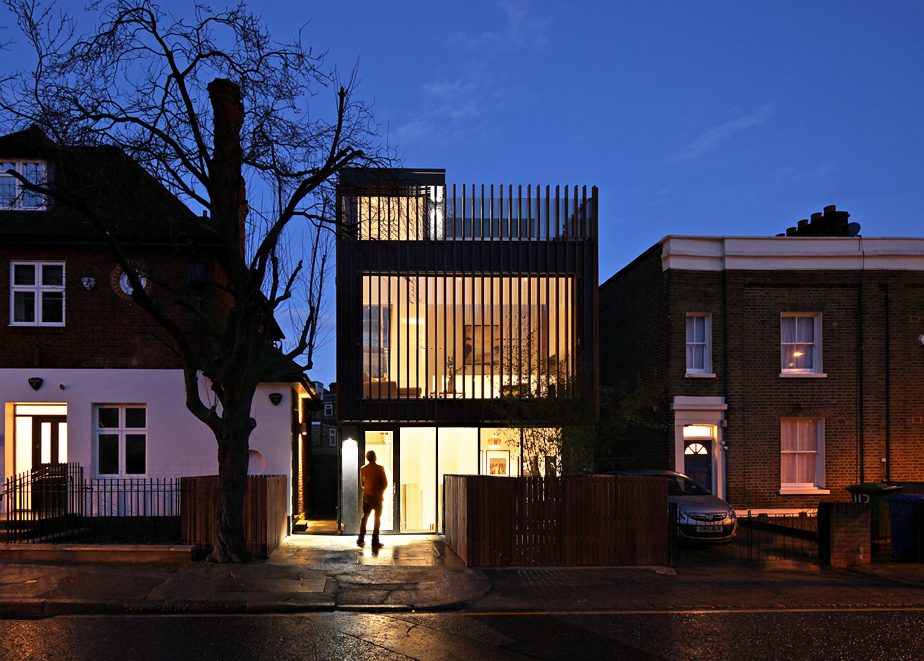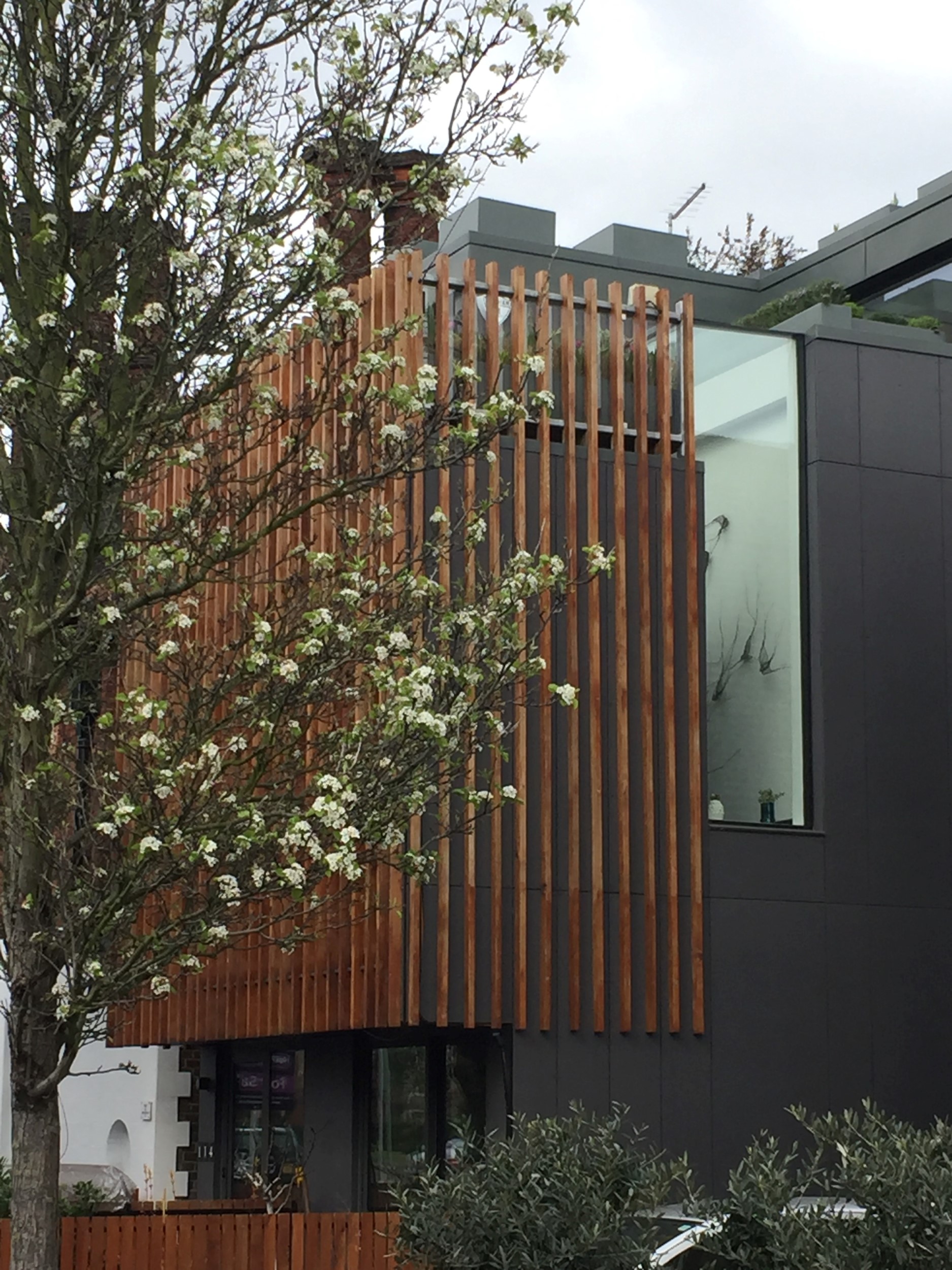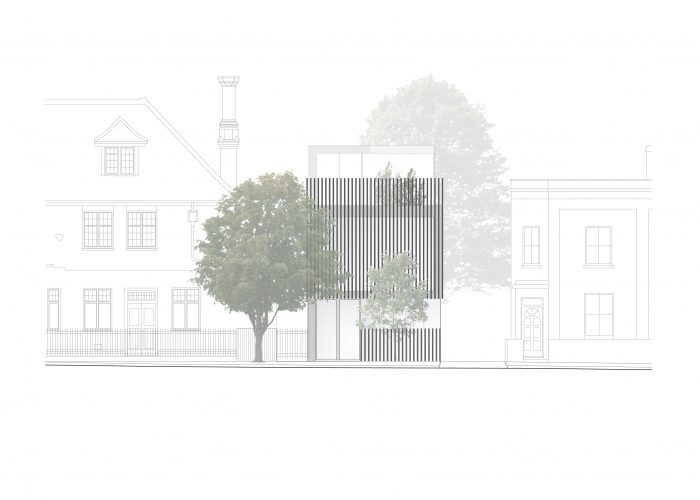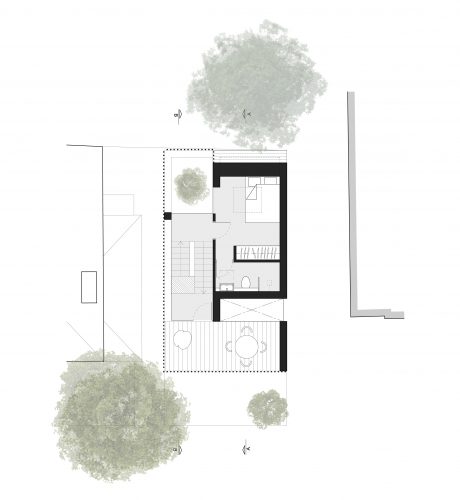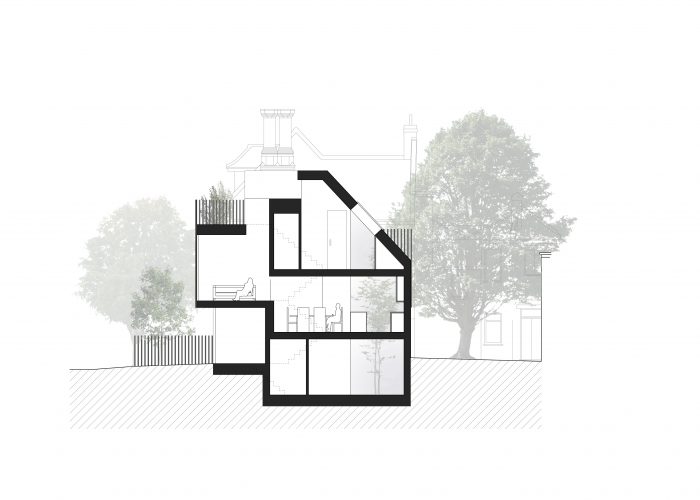 This development includes the conversion of a former public house into four duplex apartments and a new build house in the former yard of the public house.
The three bedroom detached house sits to the south of the site. Its form and materiality negotiate the contrasting characters, bulks and building lines of the neighbouring properties by diffusing the definiteness of the building's mass and contours.
The appearance of the over-all mass of the building is reduced further by material fragmentation, and dissolving corners with lightwells, rooflights and strip windows.
The building's envelope is also influenced by sunlight and daylight studies, insuring that maximum development volume is achieved on site without an adverse impact to the amenities of its neighbours.
Floors are arranged on split levels, with a scissored stair in between. Rooms are visually linked front to back, creating open-plan living and double and triple height spaces without the loss of floor area.  The kitchen and bedrooms are arranged around an internal courtyard at the rear of the property.
Architectural clutter has been minimised by the use of two simple façade systems that wrap the building and conceal cost-effective, off-the-shelf materials and standard details.  Vertical timber slats, in russet/chestnut brown, form a screen that encloses the property's living areas to promote control of privacy and solar shading.
The main living area sits 'within' the crown of the existing mature tree just outside the property. Occupying this space is reassuring and practical as the changing leaves alternate in colour and density; regulating light, warmth and outlook.
Read

more

less