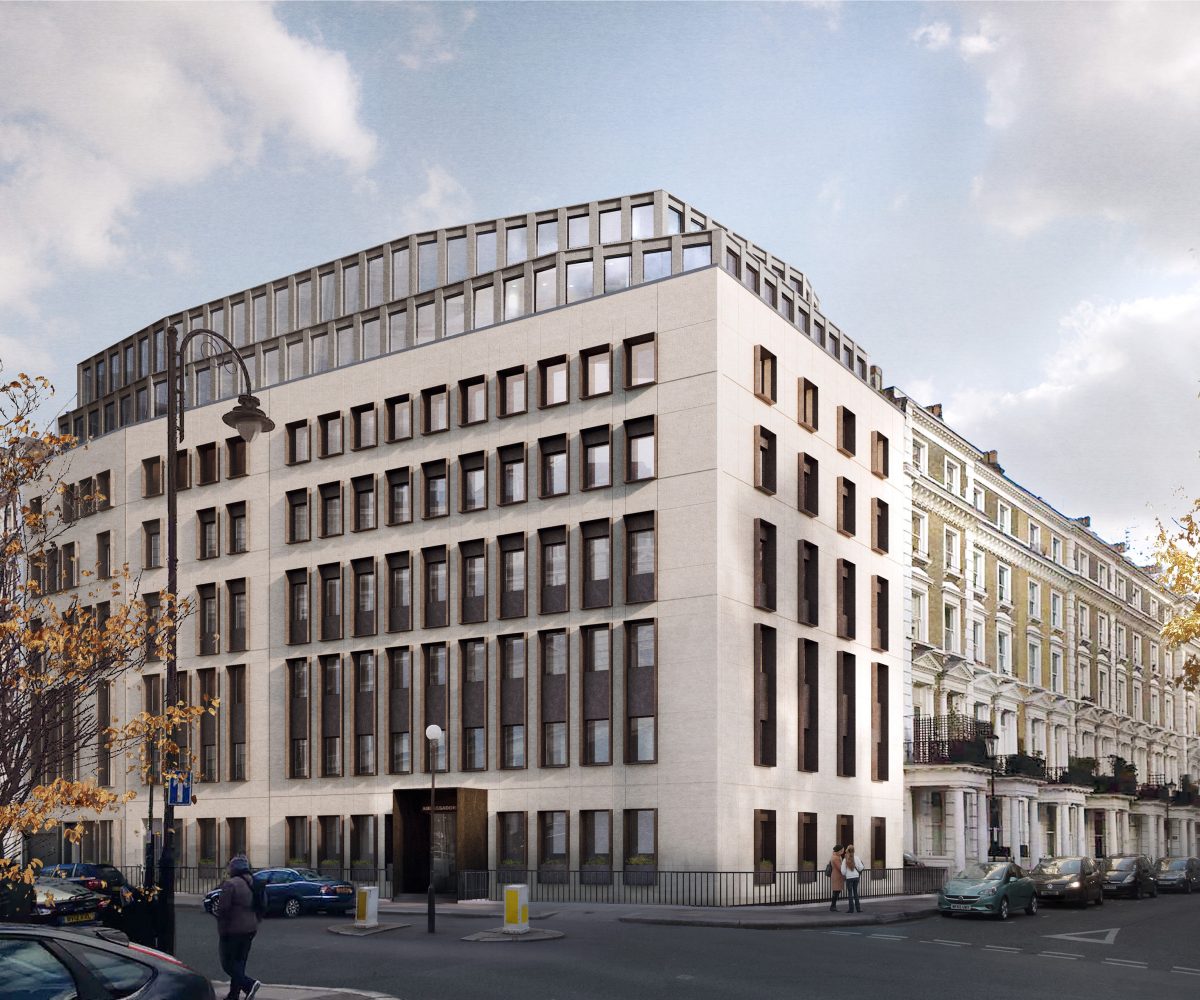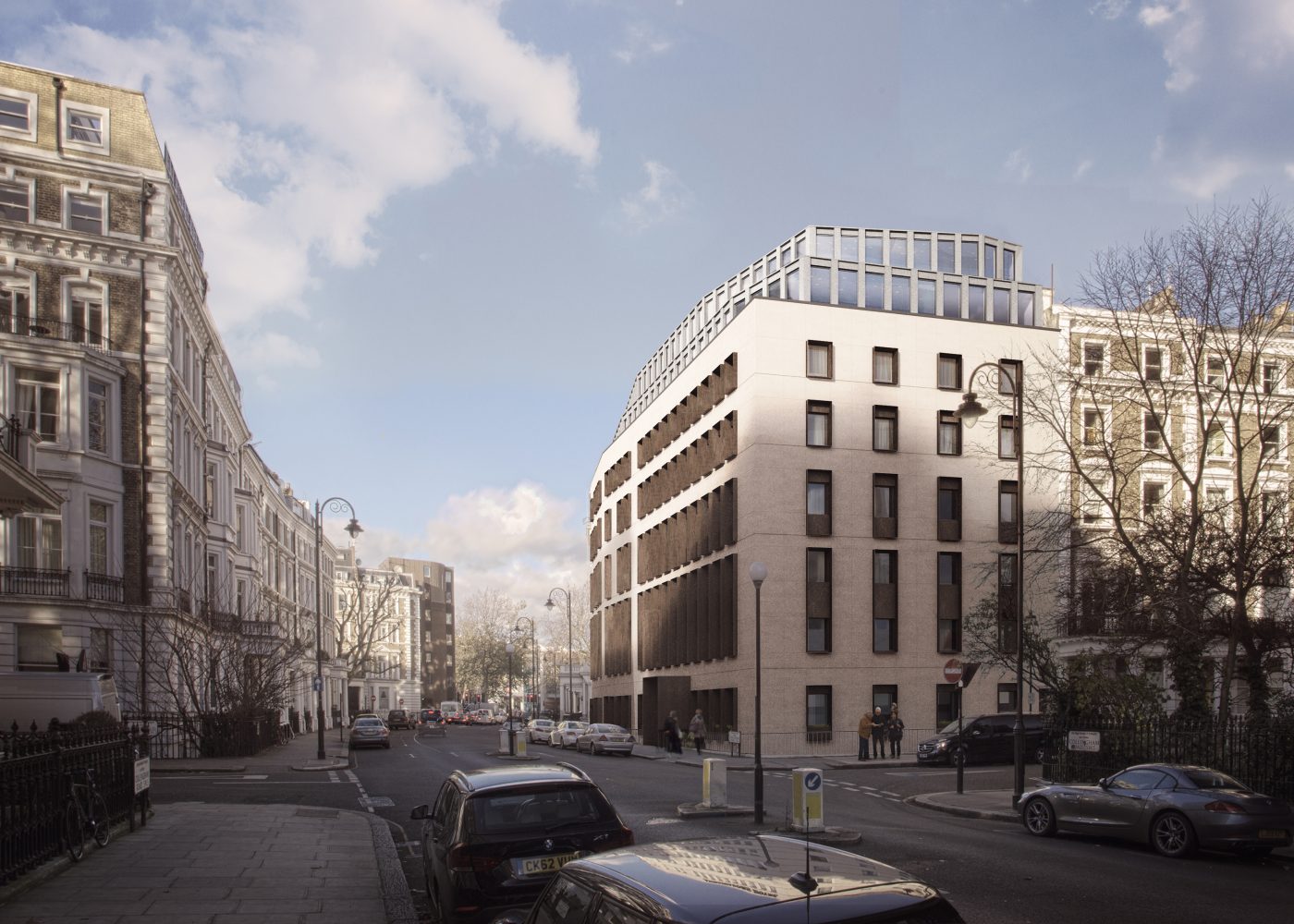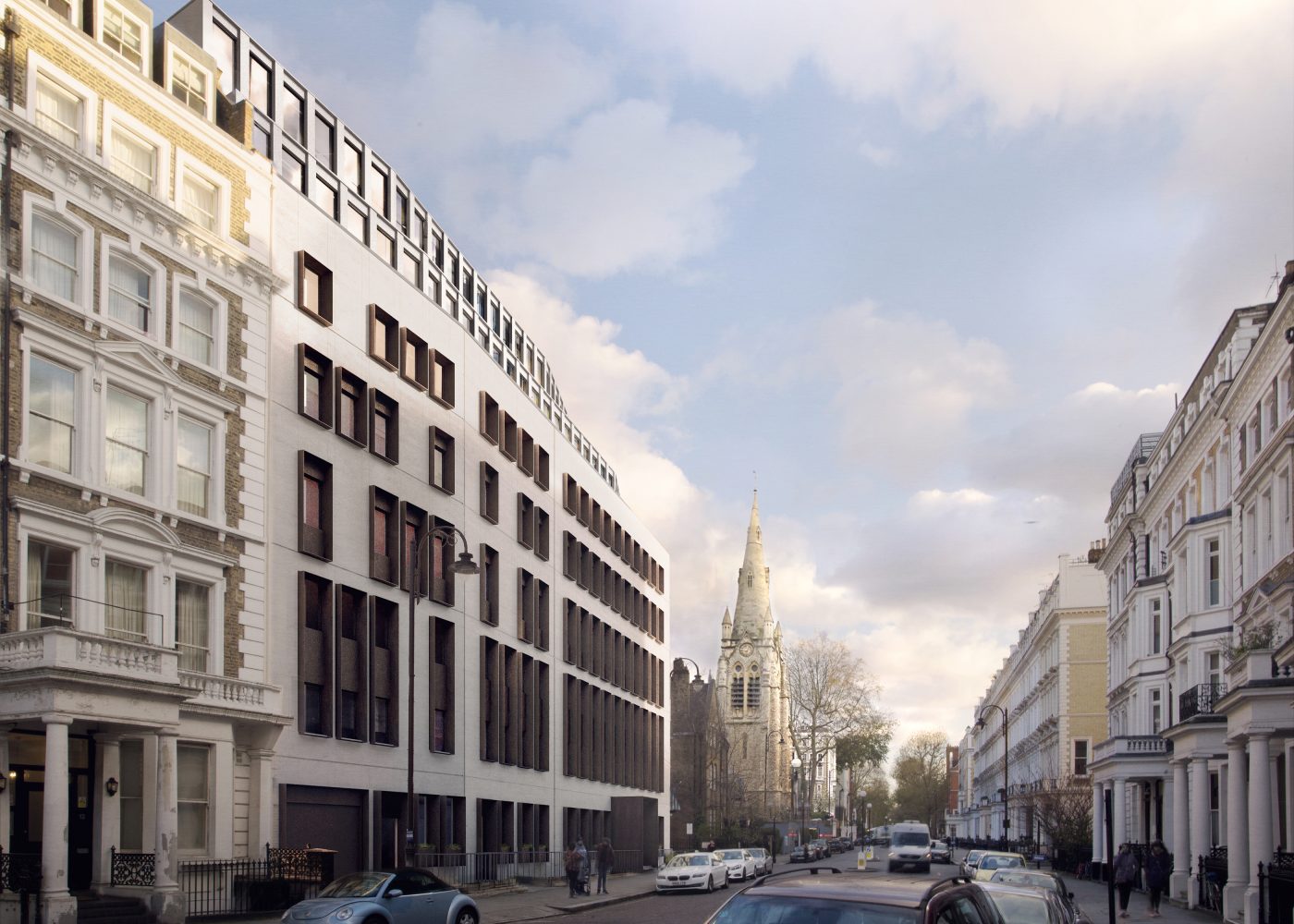 Rodic Davidson Architects provided the strategic and aesthetic design for a significant refurbishment and extension of the Ambassadors Hotel, London. The proposal improves the appearance of the existing building, provides additional accommodation and enhances the Conservation Area and setting of the Listed Church of St. Jude.
Our client sought to completely reconfigure the exterior of the building to improve its appearance: to make it more attractive and sit more respectfully within the local context. The design was considered in such a way as to avoid wasteful internal reconfiguration of the building or the re-positioning of existing windows. Additional accommodation will be provided within a new top floor level and rebuilt sixth floor.
The facades to Collingham Road and Courtfield Gardens will be re-clad in textured sandstone. The colour of the stone takes inspiration from the colour of the neighbouring buildings' painted stucco and London stock brickwork façades. The colour and detail bring warmth and texture to the building, helping it to sit more comfortably next to its traditional neighbouring townhouses.
New window surrounds will be introduced. These patinated, bronze metal surrounds are set forward from the tiled façade, creating a deeper reveal for the windows. The window surrounds enhance the expression and articulation of the façades, making them more sympathetic to the neighbouring properties. Throughout the day, the projection of shadows cast by these surrounds will provide a richer, more interesting façade.
The two upper floors: the rebuilt sixth floor and new seventh floor, complete the building with a contemporary roof extension – a design commonly found throughout London.
The project team included Savills Planning and Squire Heritage Consulting.
Read

more

less