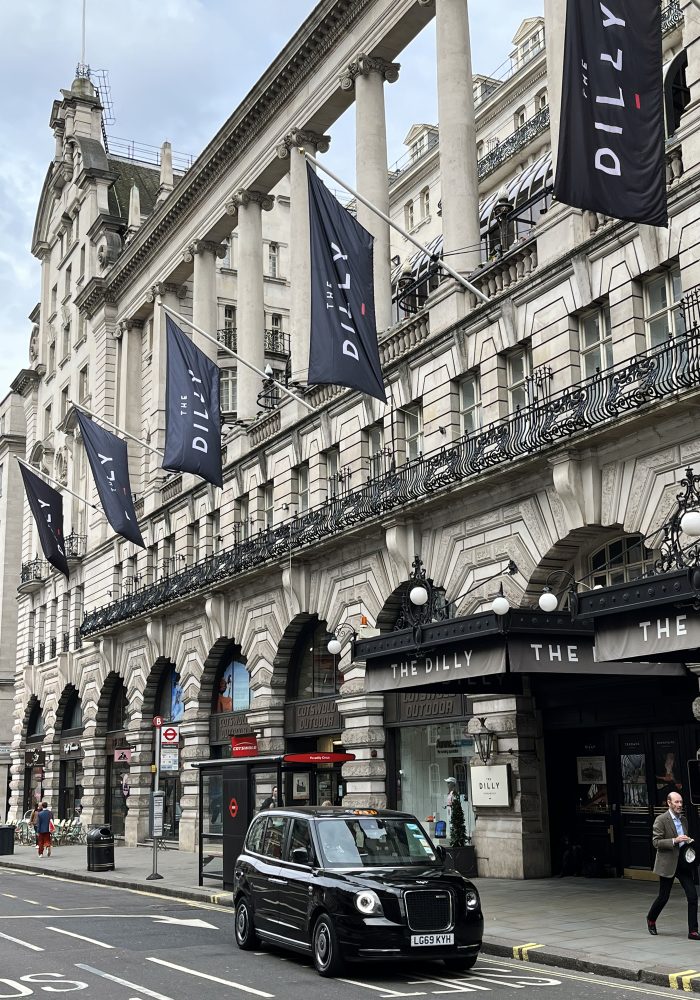 The Dilly, originally called The Piccadilly Hotel, is a Grade II* Listed hotel located on Piccadilly, within Westminster's Regent Street Conservation Area. Dating from 1908, the building was first included on the national statutory list of buildings of special architectural or historic interest in February 1958 for its role within the surrounding early 20th century Regent Street redevelopment.
The exterior is also valued as a good example of the work of renowned architect Richard Norman Shaw, while the interior was planned by the hotel company's architect, William Woodward, alongside Walter Emden.
The building has been used continuously as a hotel since being built and had its most recent comprehensive renovation in the 1980s.
Rodic Davidson have been working with the Hotel since 2014 and were involved in the relevant applications and work on site for a number of internal and external alterations. We have submitted multiple planning and listed building consent applications to gain permission for the replacement/upgrade of fire doors throughout the hotel and all external windows. These works focus on retaining the historic significance of the hotel, completing works in a sensitive manner while improving the technical performance of the building.
Alongside the fire door works being completed on site, areas of defective ceiling plaster have also been addressed. Other work has included gaining permission for alterations to the external signage linked to the rebranding of the hotel, along with planters and window boxes to the Piccadilly Elevation. Ongoing dialogues with Westminster Council have enabled the progression of works on site and the successful granting of a combination of consents for the building improvements.
Read

more

less