Rodic Davidson visit Campolonghi Stone Suppliers in Italy
21.08.23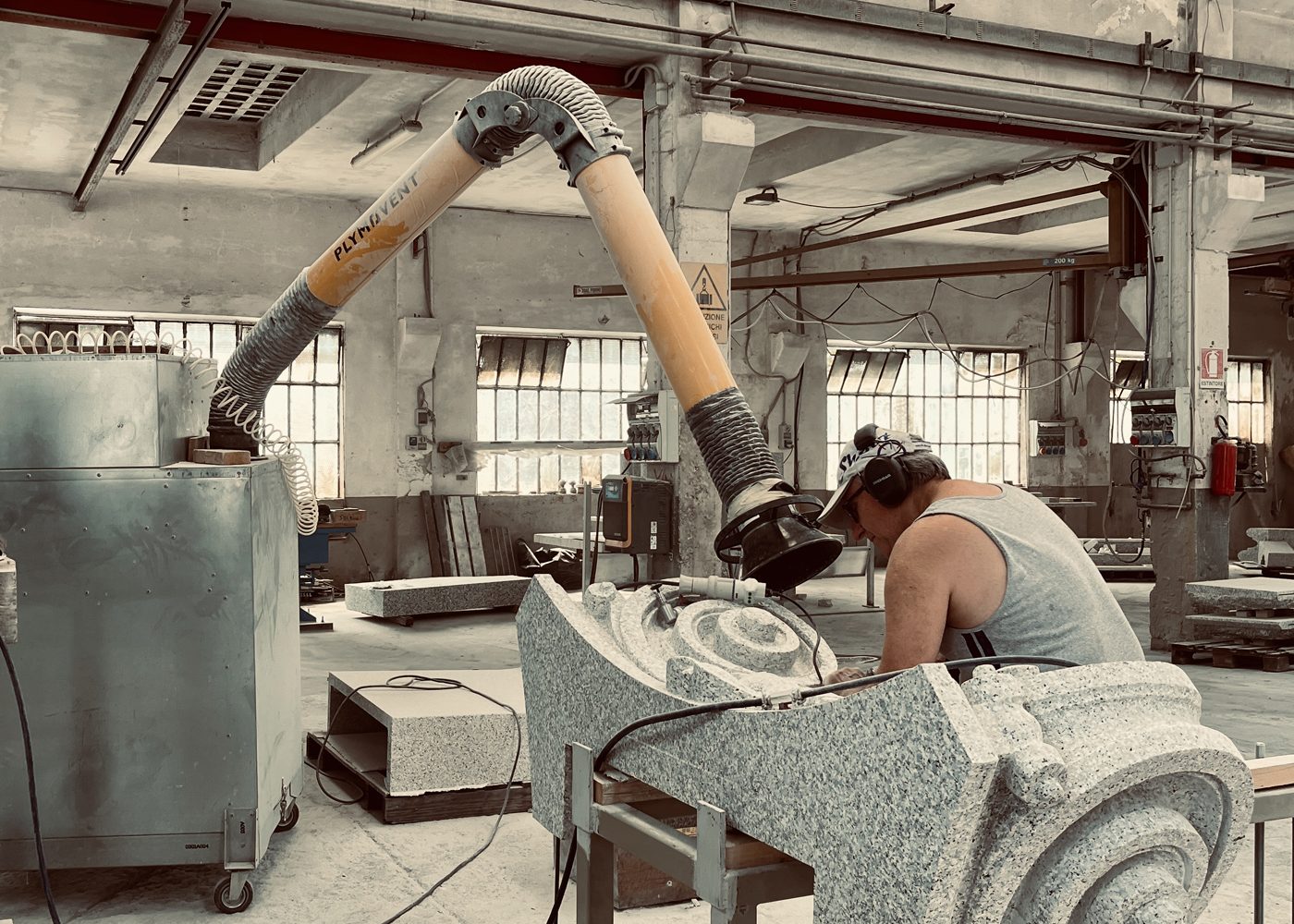 During the past few months, Rodic Davidson have visited Italy to review and inspect the stone due to be installed within The Couture House in the coming months. Rodic Davidson are appointed as Architects, Interior Designers and Project Managers allowing for collaboration and close control on all aspects of the project.
Due to the unique nature of the stone, which has been selected to complement the other materiality within the project, the stone supplier has undergone an intricate production process to ensure it meets the exacting standards of the project. The stone is being used throughout the house where the delicate tonality and detail of the limestone can be viewed in differing lighting conditions.
Campolonghi are renowned suppliers and have successfully completed projects globally, including the Oslo Opera House, which Rodic Davidson visited in 2019 during an office trip. They specialise in using their combined skills and local traditions with the latest technology and machinery to create pieces which meet the technical, aesthetic and economic expectations of each customer. They pride themselves on this process, which has been fully realised and embraced for this project.
The project team operates on a collaborative approach by working closely with the Client, stone supplier and stone installer, allowing focus on the detailed intricacy required to ensure the stone is presented in the best possible way.