Dressing the Couture House
19.05.23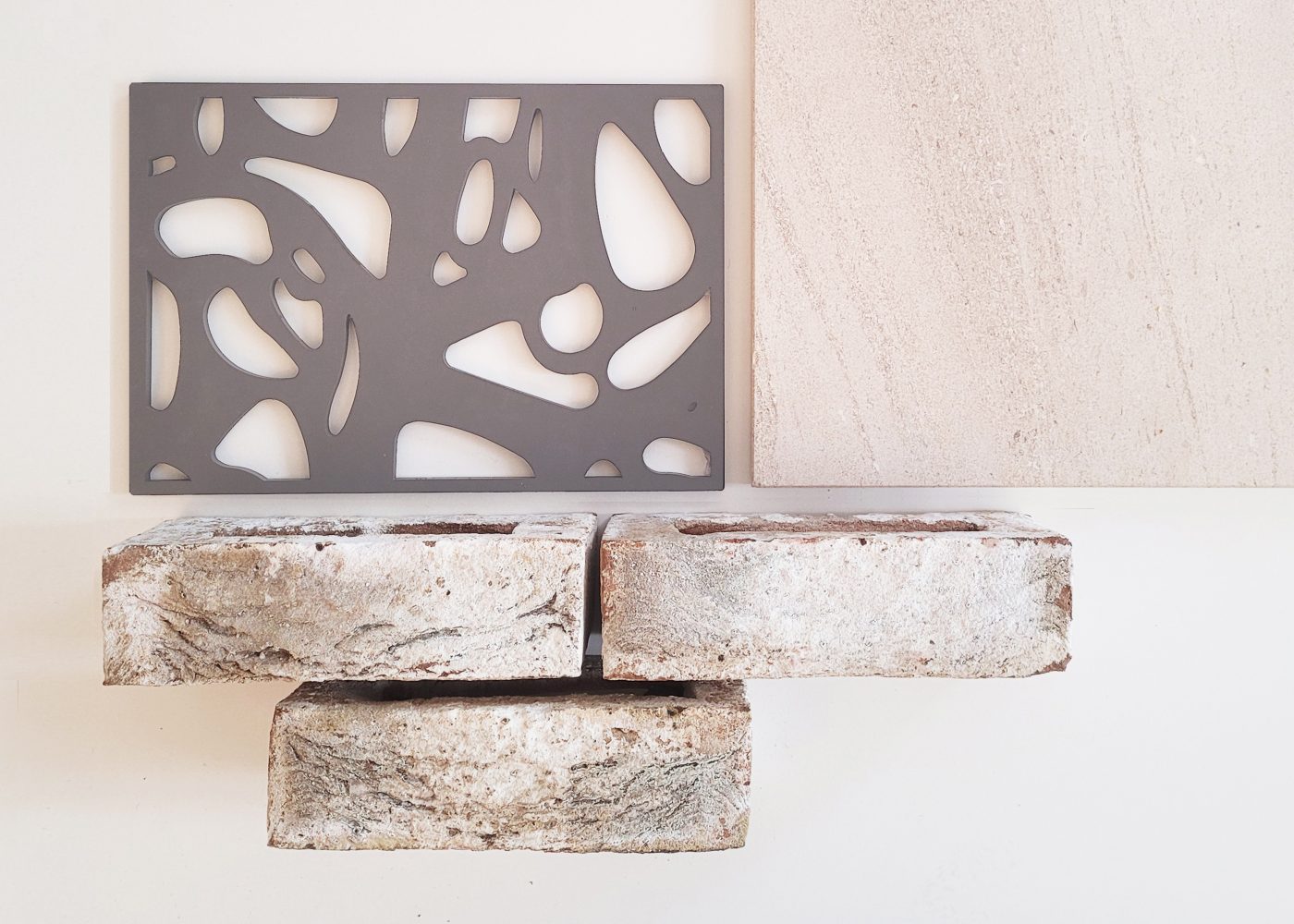 The Couture House is one of our new-builds in Chelsea which has been designed around the client's personal collection of sculptural garments. Reflecting the fabric within, the building is clad with perforated light bronze cladding and brick to provide a rich 'tapestry' of textures. To invoke a sense of outside inside, the perforations mimic the experience of lying under a leafy tree canopy with the sun producing dappled light.
Refining the appearance of the perforations required a detailed approach to ensure a sufficient amount of privacy and light, as well as being pleasing to the eye. Multiple iterations of the pattern were created during this process which were then tested aesthetically and technically.
The flush metal sliding panels are proposed in front of the glazed openings, to allow for varying degrees of perforation, privacy and day light entry to suit the functions behind it.
At ground floor level, the front elevation is clad in solid metal panels with minimal perforations, to optimise privacy and security at street level. The metal wall is only interrupted with a glazed opening in front of the internal light well, providing daylight into the basement.
At second floor level, the perforated screening is sitting in front of the master bedroom glazing which will allow sufficient daylight whilst providing privacy. The panels slide fully in front of the adjacent solid brick wall, providing further flexibility to the user.
At top floor level, the perforated panels screen the Southeast corner, preventing overlooking from neighbouring properties.