Private View for the 'Contrasts' Exhibition
02.06.23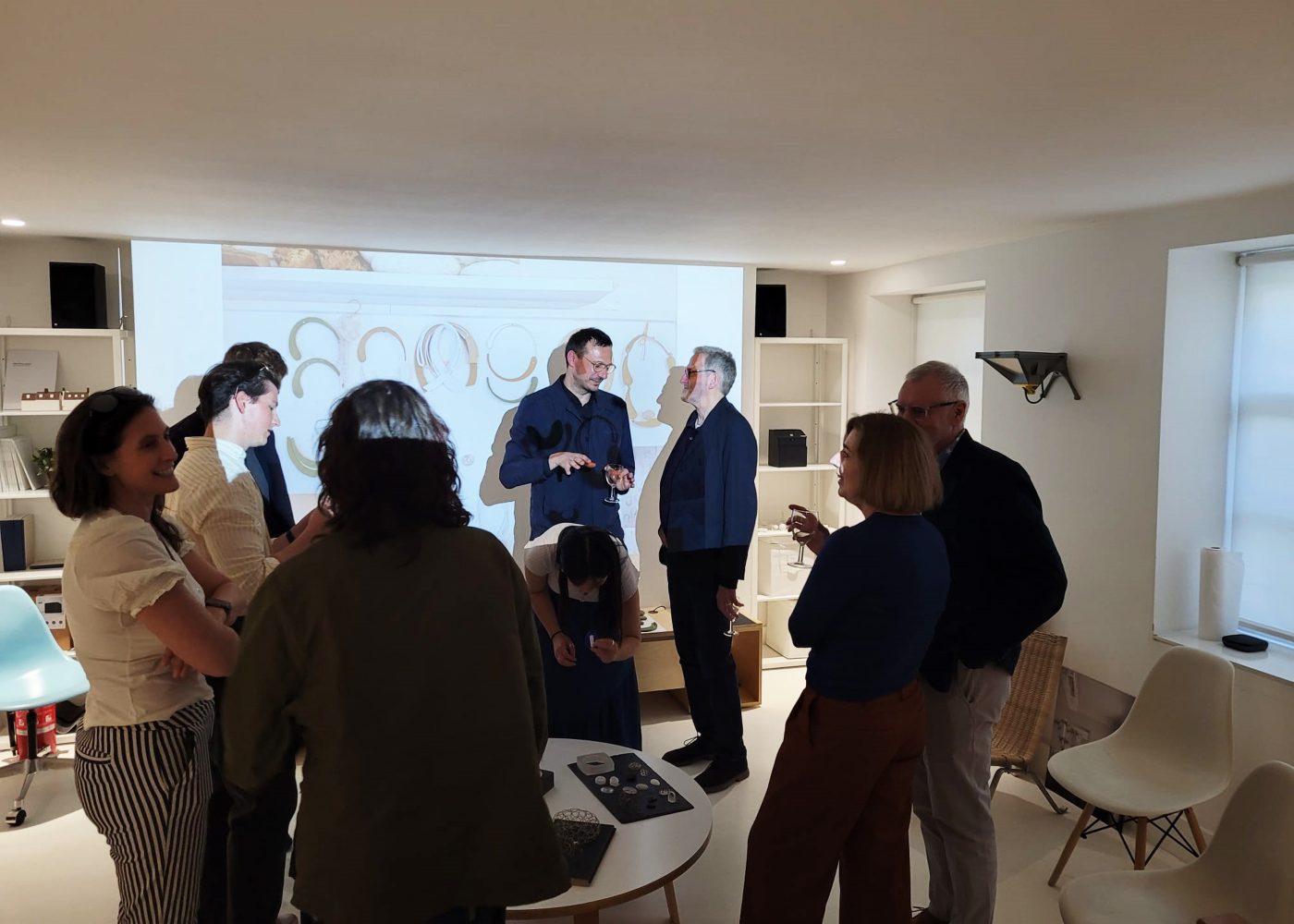 Last week, the Rodic Davidson Team hosted a Private View for our latest exhibition – Contrasts by Sarah King.
The evening saw friends and family gather over refreshments to discuss and observe King's work in our display windows along Bury Place.
'Contrasts' exhibits a collection of sculptural jewellery which incorporates precious and 'non-precious' materials into tactile contemporary wearable pieces of art. King balances the concept of a sculptural form and the relationship to the body, whilst also utilising innovative materials such as bioresin.
The title Contrasts refers to many aspects of the work, primarily the pieces being made in series with the variations talking to one another.  There are also the elements within individual pieces with detail relating to form, of light and dark, translucency versus opacity, manmade versus natural materials, and in some cases, surface to interior space.
The event also held details and physical elements of King's design process, inviting guests to hold and examine prototypes and works in progress.
It was a delight to host such a thought-provoking event to a varied group at Rodic Davidson Architects again. Many thanks to Sarah King for giving a talk and allowing an insight into her design process, as well as London Review Bookshop Café for supplying an abundance of delicious nibbles.
The exhibition runs until the 18th July and is free to view from our studio from Bury Place and Bloomsbury's Pied Bull Yard.