Planning Consent granted for roof extension in Camden
05.09.23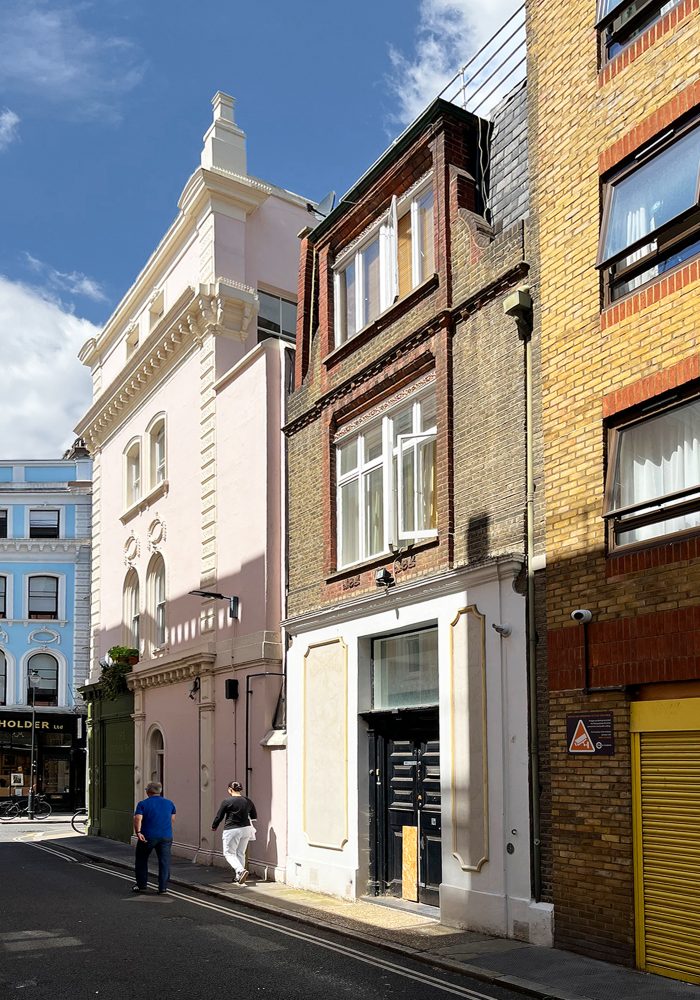 Rodić Davidson Architects has secured planning permission for a roof extension and full refurbishment of a unique residential property within the Bloomsbury Conservation Area in Camden.
In addition to the roof extension, alterations include full internal reconfiguration, new front door arrangement, the addition of windows to the side elevation, the installation of slimline double glazing and window boxes set within existing embrasures.
The property has a unique character and interesting history. It is located on a quiet street, the character of which derives from the variety of materials, ages and architectural styles on show. Located between a four storey listed building and six storey contemporary building, the existing three storey property leant itself to an upward extension, providing valuable additional floor area for our clients.
As part of the design process, Camden Planning Guidance was consulted closely and daylight/sunlight analysis was undertaken to define the envelope of the extension. Following a pre-application submission to Camden Council, the evolving design took the form of a mansard roof extension to the front elevation which is a 'historically appropriate solution for traditional townscapes' according to Camden's design guidance.
The proposal sits comfortably within its neighbouring context, remaining lower in height than its immediate neighbours and utilising traditional materials such as slate and lead; all of which was viewed positively by the council. The proposed extension itself is made subservient to the existing building due to it being set back from the primary elevation and it continuing the established hierarchy of floor to ceiling heights as you pass up the building.
While the front elevation of the roof extension takes the form of a mansard, the rear elevation is vertical, reflecting the immediate context and providing additional usable area within. The resultant roof form responds to both the unique nature of the existing building and its context.
Construction is due to commence in Autumn 2023.