Evolution of the London Mews House
15.08.22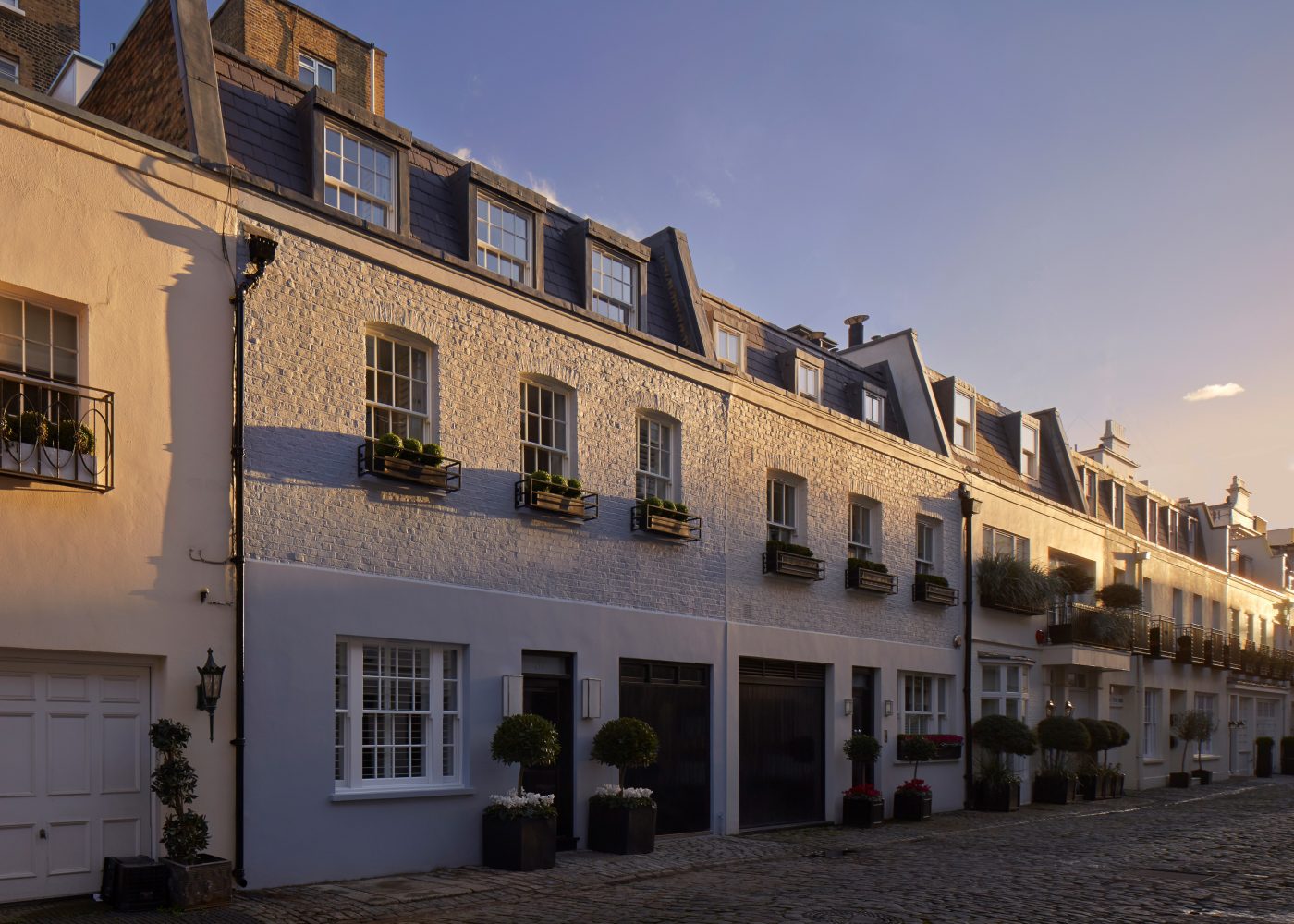 Rodić Davidson are a design studio of architects in central London, who have a wealth of experience in refurbishing and extending period properties. Georgian, Victorian and Edwardian dwellings continue to make up large proportions of the housing stock in London's most prestigious neighbourhoods, and there has been an increasing development of London mews houses into sought-after high-end homes.
 What is a Mews house?
During the 18th and 19th Century, a period of great residential expansion occurred which transformed London from a series of villages into the dense city we see today. Class disparity in London, accelerated by the dissolution of the monasteries and the creation of leasehold property ownership in prime central areas meant that many of London's mansion houses needed to expand their footprint to accommodate extensive staff-forces and accommodation for horses.
A mews is a street, cul-de-sac or yard which is often cobbled and are often situated in desirable residential areas. These hidden streets were originally intended to be used as service streets, with these houses being built to serve as stables and servant quarters. Mews in their present form were created with the introduction of Georgian Town Planning, made possible by the expansion of London northwards and westwards into arable pastureland, some of which is now known as Belgravia and Mayfair.
The ordered grid of townhouses arranged around squares and crescents included the discretely contained mews in London's most exclusive areas. The mansion houses and mews were usually connected by a tunnel underneath the garden so that the servants could slip out to the stable without disturbing the residents and were characterised by large doors serving coach houses and stables. The roads were serviceable with hard-wearing cobbles and drains running down the middle to take away waste from the horses, a far cry away from their contemporary characterisation as exclusive and desirable properties.
 The transformation of London Mews
In the 20th century, the increase in the accessibility of the motorcar gradually eliminated the need for horses in the city, paired with the impact of the world wars and a general decrease in the numbers of aristocratic families living within cities, London mews houses began to increasingly fall into disrepair. The word mews gained a negative reputation, associated with squatters and seedy back streets involved in gang culture.
It wasn't until the 60's that the potential of the London mews house was recognised. They began to be bought up by artists such as Francis Bacon at low prices and began to acquire a fashionable association when race car drivers such as James Hunt began to buy them to live above their car garages. The desirable features associated with an artistic and fashionable community caught the public eye and many bought and converted Mew Houses into stylish modern houses.
 Mews House Renovations
The London mews have now established a sought-after reputation, attractive to both owner-occupiers and investors due to their origin, as well as the fact that they are rarely listed, providing opportunities for flexibility and alteration, a rare property quality within prime central London. Given the original intention for these homes to be occupied by servants who were to be kept from sight, Mews houses are often tucked away in peaceful passages and avenues, providing a great opportunity to extend vertically and maximise floor space.
When renovating a mews house, meticulous attention is given to maximising the use of every inch of internal area, evident in one of our recent projects; Mews House, Belgravia, where RDA achieved consent for both a new basement and new mansard roof, thereby almost doubling the size of the property.
Read about our recently completed London mews house project here.