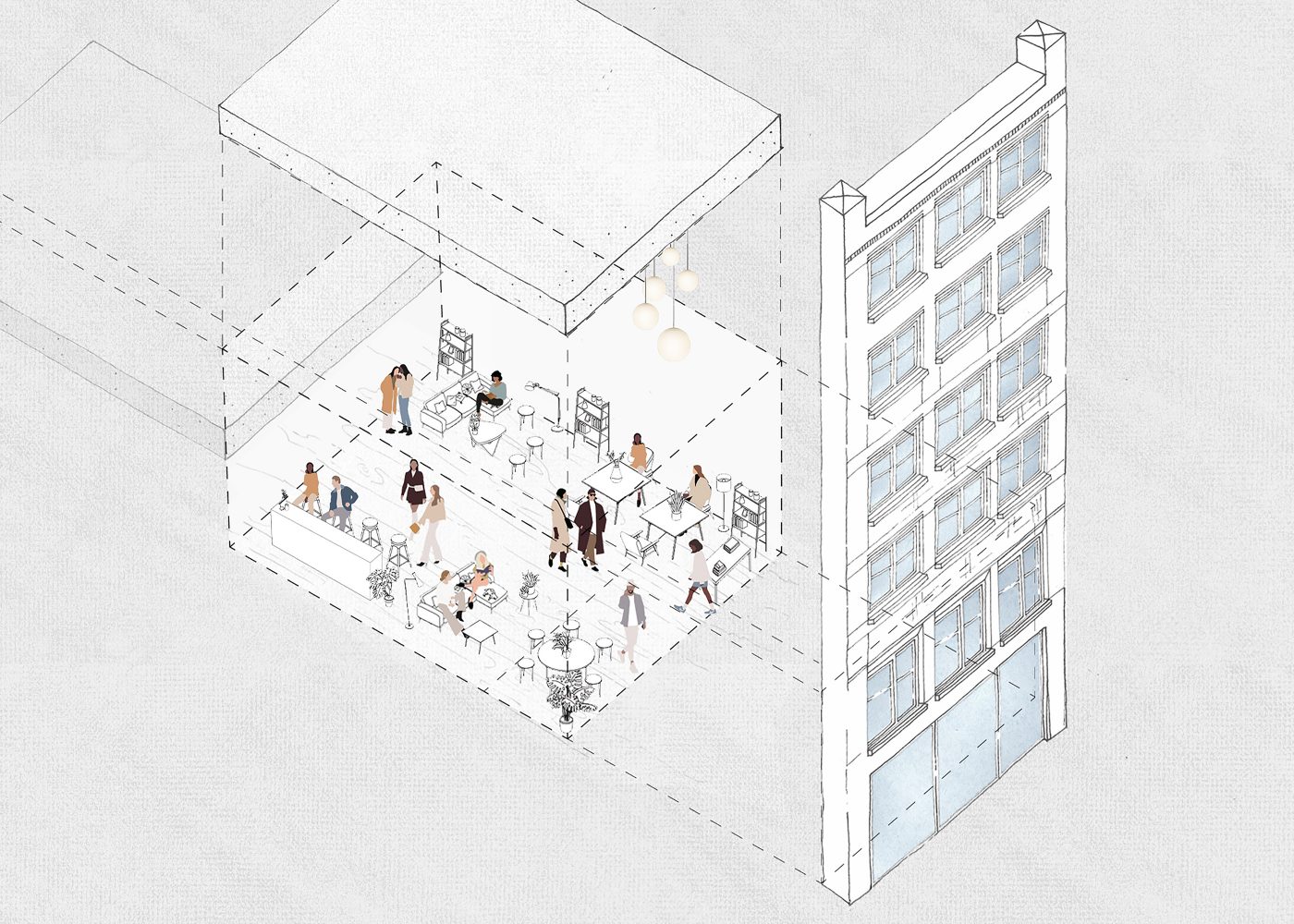 The RDA team was recently invited to provide masterplan options for the redevelopment of a historic luxury hotel in a European city.
Our proposal draws inspiration from its historical context, enriching the prominent river front elevation with a tapestry of carefully conserved historic detailing that has been upgraded with a modern glazed addition.
The scheme capitalised on the historical façade by increasing its street presence using grand double-height entrances, locating premium rooms with sought-after views within the historical areas, whilst also reconfiguring internal spaces to enhance circulation and providing the hotel with additional facilities.
Utilising Nature
There was also an opportunity to maximise on the existing lightwells and to convert them into enclosed green havens. These external courtyards provide private areas for the occupants to use and relax.  The façades facing into the lightwells are also utilised by populating the terraces with hanging gardens.
To further provide a connection between the public domain and the hotel, an external glazed lift was proposed on the historical façade, creating a continuous kinetic display of movement up to the rooftop.
Enhancing the experience
The proposed landscaped rooftop has been optimised to improve user experience by adding facilities such as a café/bar/restaurant, a pool, spa, and an outdoor cinema. It also provides a space where an organic sculptural element could be added to enhance the scheme.
The interior design was developed in collaboration with Rodić Davidson Interiors and proposed a modern reimagining of the hotel whilst still respecting and upholding its historical materiality.