Planning Consent granted for basement extension
23.08.22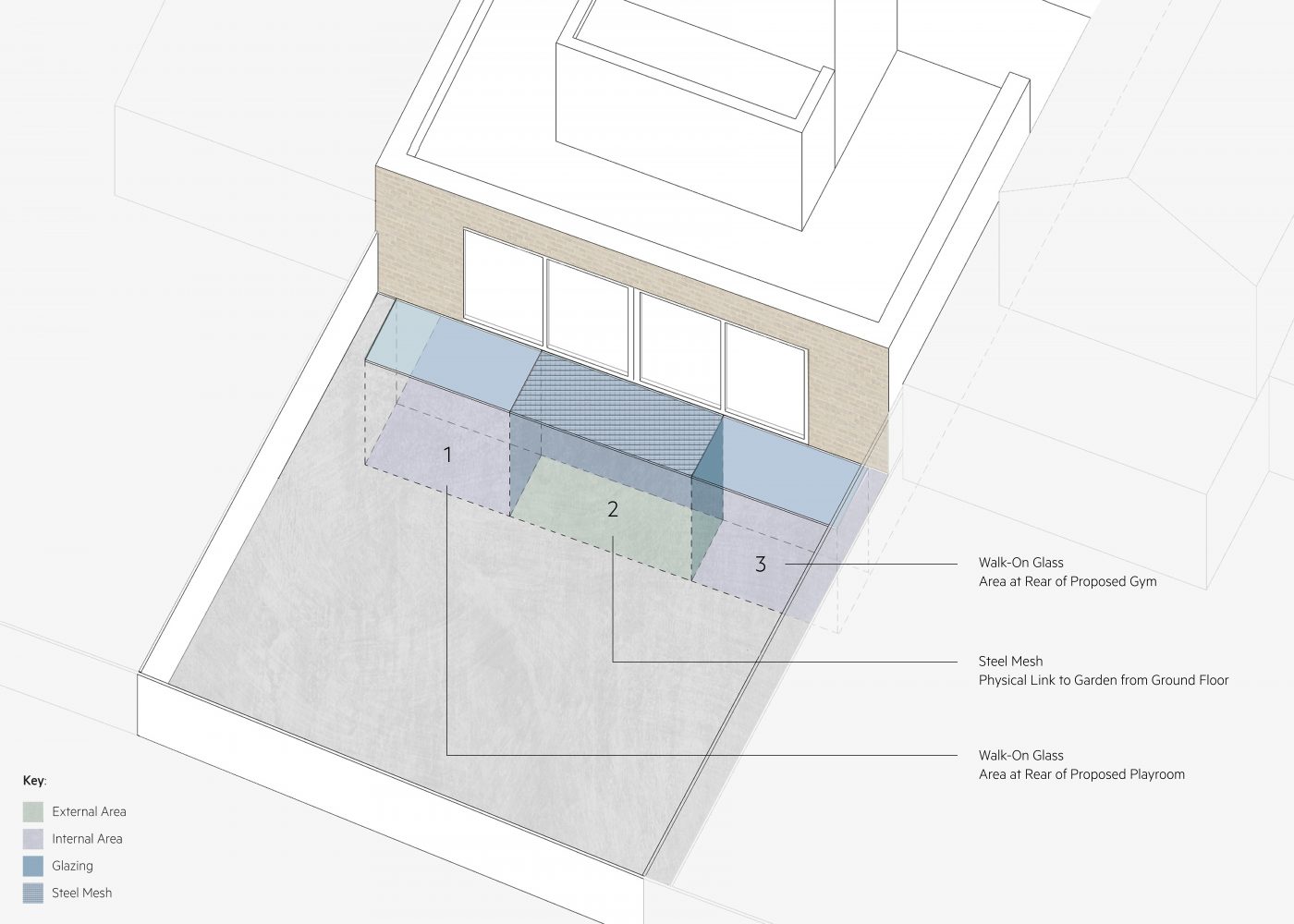 Rodić Davidson Architects have recently secured planning consent for a house located near Clapham Common. The proposal involves extending the basement to the full footprint of the house and introducing lightwells, providing both light and additional space for the client.
The lightwells have been designed to be in alignment with the Wandsworth Housing SPD and the Adopted DMPD Policy DMH5. They will also be covered with a traditional grill to keep in accordance with the other properties on the road. The additional space provided by the enlarged basement will be used for storage, plant equipment, a utility room, a gym, a playroom, and a study/snug.
Externally, the design changes to the front façade will be traditional and in keeping with the vernacular style of the area, with the bay window at ground floor level being replicated for the basement. To the rear, the design takes on a more contemporary look, matching the appearance of the existing extension.
A pre-application was made in December 2021, with feedback received in February 2022. The feedback was largely positive, with comments such as:
'…the proposed basement extension would likely to be found acceptable. By reason of its scale and design would constitute a sympathetic and modern form of development that would relate well to the host property, the neighbouring properties and would preserve and enhance the character and appearance of the host property and wider area.'