Private View for A Collection of Pipes Exhibition
24.08.22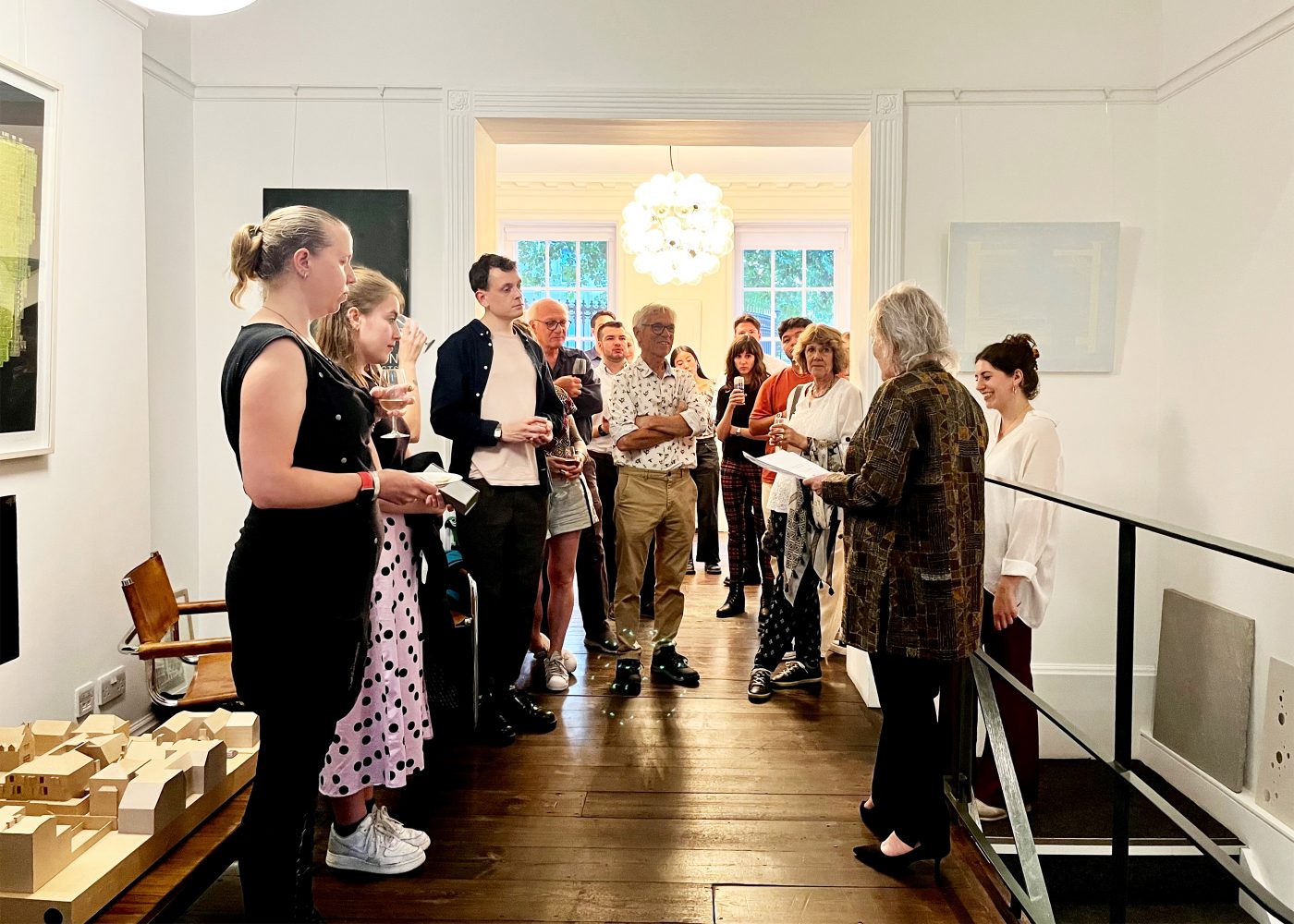 Last week, Rodić Davidson Architects held a private view for our latest exhibition 'A Constellation of Pipes', produced in collaboration with Janie Lightfoot Textiles, Conservation and Restoration Studio featuring pieces from the David and Janie Lightfoot Tribal Art Collection.
Friends, family members and colleagues gathered to discuss and learn about the artefacts on display in our studio's window display. Janie Lightfoot provided attendees with an informative presentation, providing deeper insight into the collection and the history behind the pieces on display.
The exhibition centres a collection of handcrafted smoking pipes originating from several locations across Africa, examining the differing techniques and materials used and how each object reflects its cultural heritage and the communities who made and used them. Each pipe holds its own history and cultural significance, with varying degrees of recorded documentation, with this exhibition being the most recent development in the items' complicated and contested chronologies.
It was an honour to host such a stimulating event to a varied group of like-minded individuals. Many thanks to Janie Lightfoot for her enthusiastic storytelling and contributions to the display.
The exhibition runs until the 14th September and is free to view at our Studio from Bury Place and Bloomsbury's Pied Bull Yard.