RDA Visits Serpentine Pavilion
12.09.22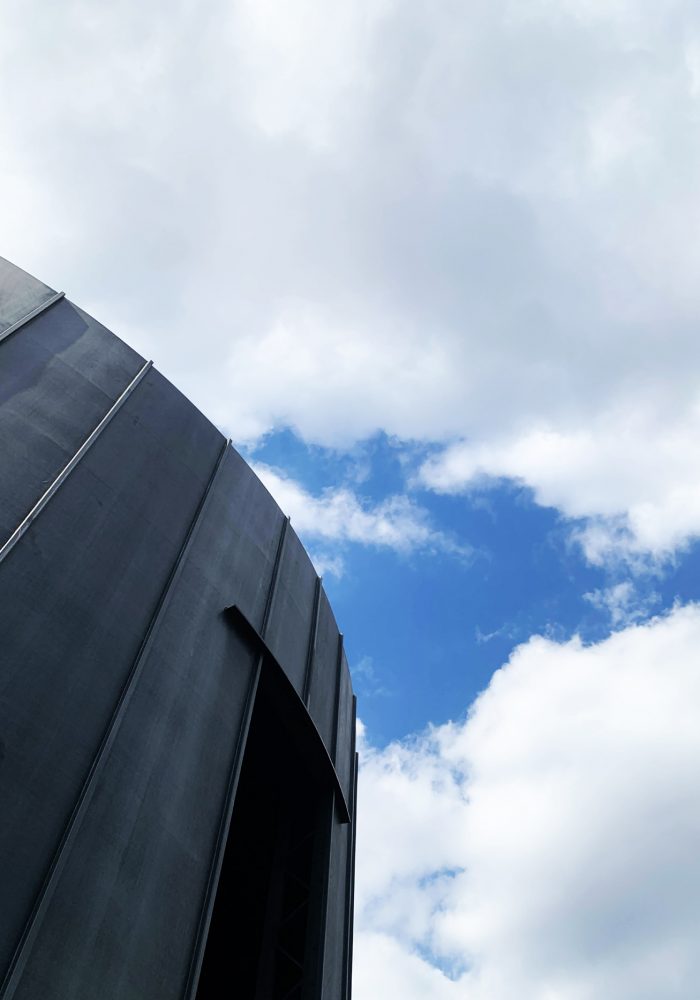 The Rodić Davidson team recently visited this year's Serpentine Pavilion located at the Serpentine Galleries in Kensington Gardens. Designed by the Chicago-based artist Theaster Gates, with the architectural support of Adjaye Associates, the Black Chapel is the largest pavilion to ever be built on the site. Taking inspiration from the bottle kilns of Stoke-on Trent, traditional African structures and other architectural interventions, the pavilion pays homage to Hungarian and African sacred practices. The space has been conceived to merge architecture and live music, making it a place for contemplation and meditation.
Architecture of the Serpentine Pavilion
The light-weight frame has been cleverly built using a combination of timber and steel, leaving the structure exposed and visible from the inside. Metal web joists act as columns which are then restrained by a horizontal timber frame and clad with plywood panels. Metal web or 'Posi joist' systems are typically used in floors for residential buildings, and allows the frame to span 10 metres high, optimising the volume of the internal space, and at the same time being environmentally sustainable and fully demountable. The roof has been formed using Posi Rafters which radiate from the oculus, as well as utilising steel tension and compression rings.
To further produce the intended meditative environment, seven paintings by Gates are hung within the chapel. The series of paintings displays several roofing strategies in honour of his father's craft as a roofer – utilising techniques such as torch down which requires an open flame to heat a material and bond it to a surface.
The team took time to appreciate the structural and conceptual themes of the Serpentine Pavilion, allowing themselves to be enveloped during a calming and meditative afternoon visit.