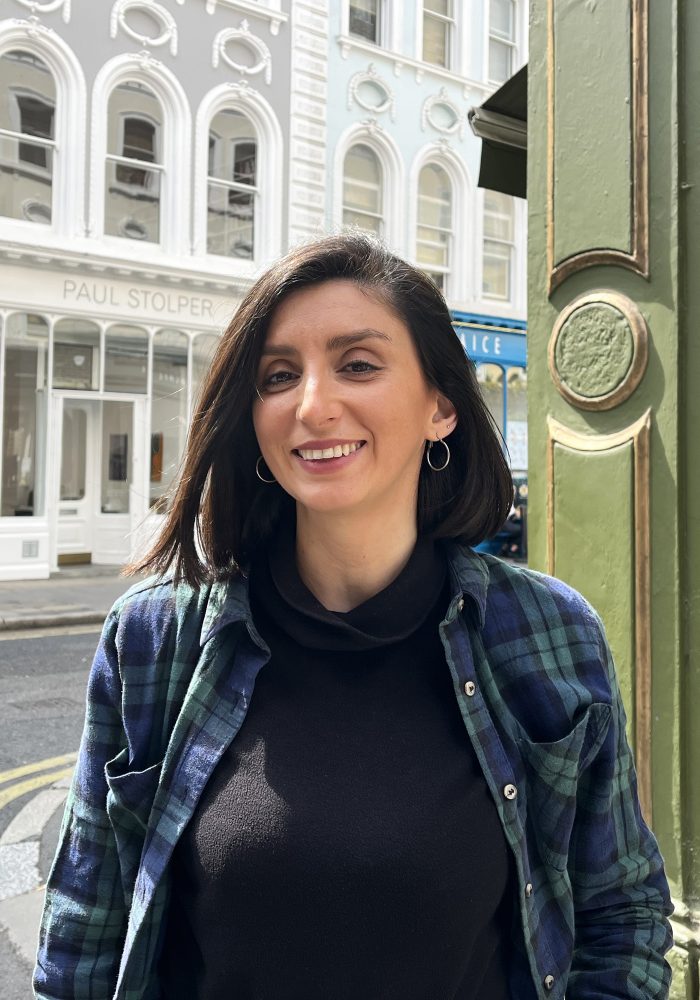 Ajmona Hoxha
Practice Manager
Ajmona is our Practice Manager who ensures the smooth running of our office. Prior to joining the team in 2023, she completed a Masters degree in Architecture and Historic Urban Environments from the Bartlett School of Architecture with Distinction. She has experience as an architect in Brussels and Tirana and has worked on award-winning projects in urbanism, public space, and heritage sites.
She has a particular interest in using experimental mediums for architecture research and installation, as well as having her work exhibited at a wide number of venues in Istanbul, Tbilisi, Kyiv, Paris, and Berlin.
Ajmona is highly motivated, organized, and enthusiastic. Her role includes overseeing the day to day office management and providing organizational and administrative support to the team.
In her spare time, Ajmona enjoys cycling, swimming, and meditation.