Study Models – Listed Farmstead Suffolk
28.10.20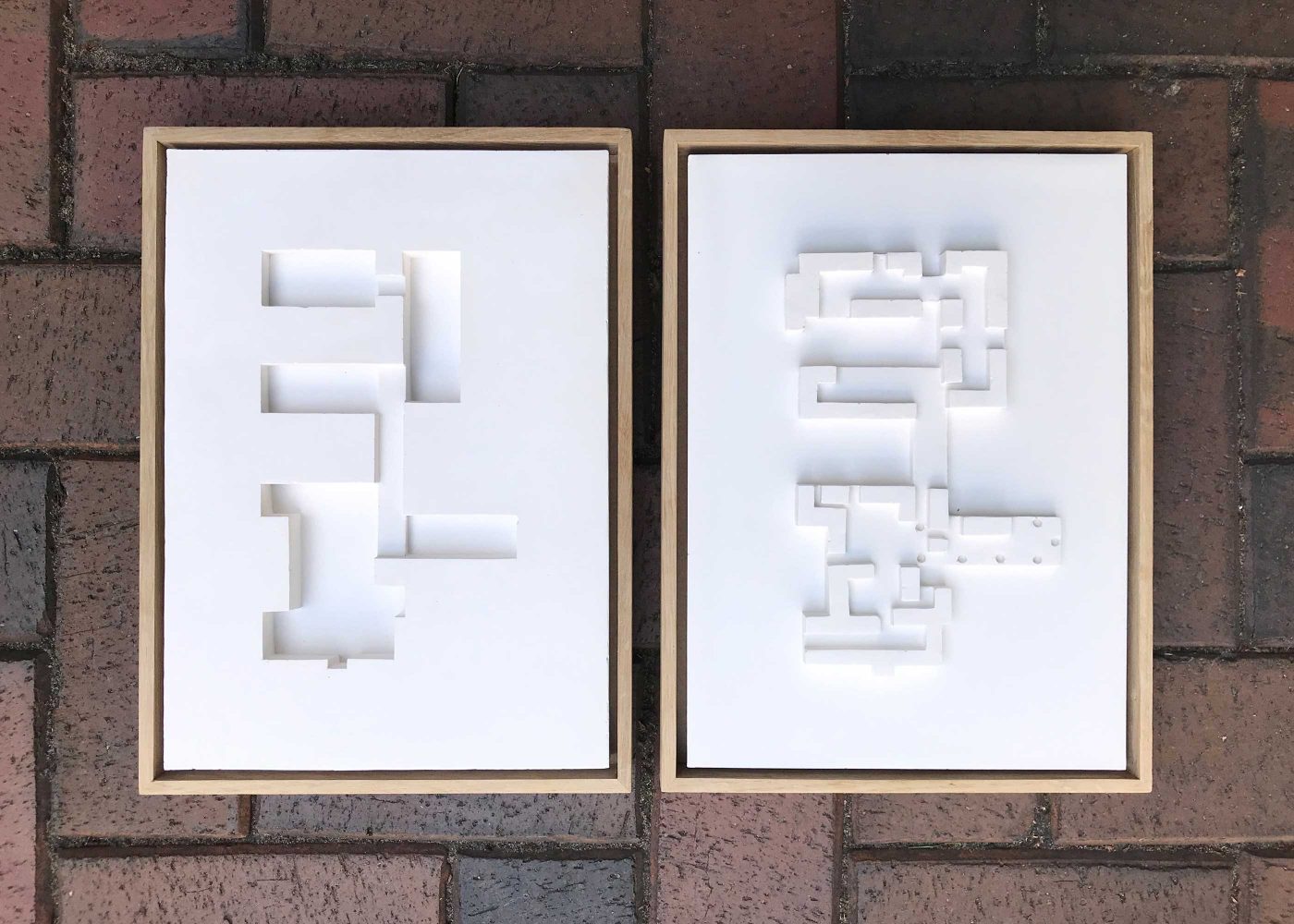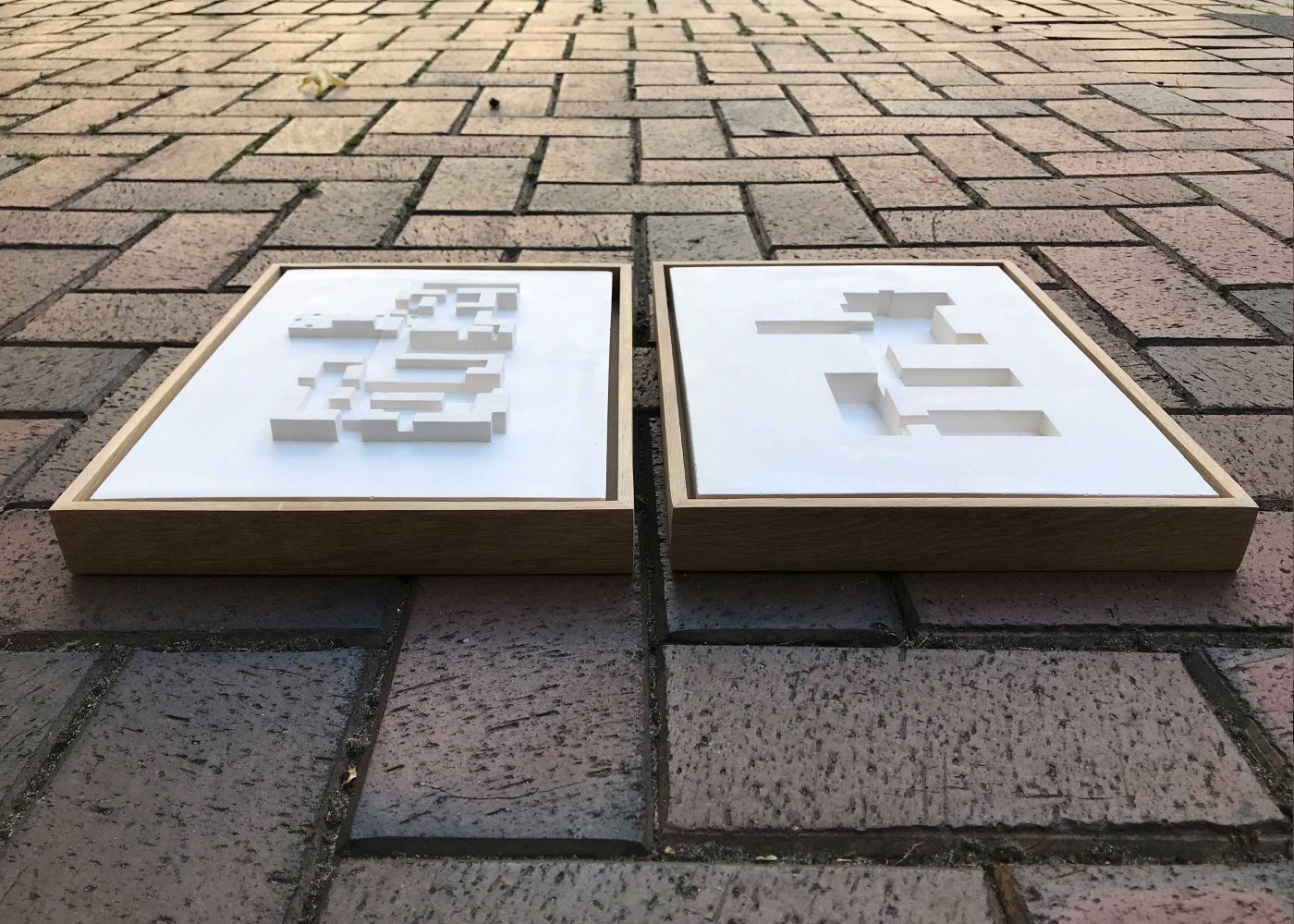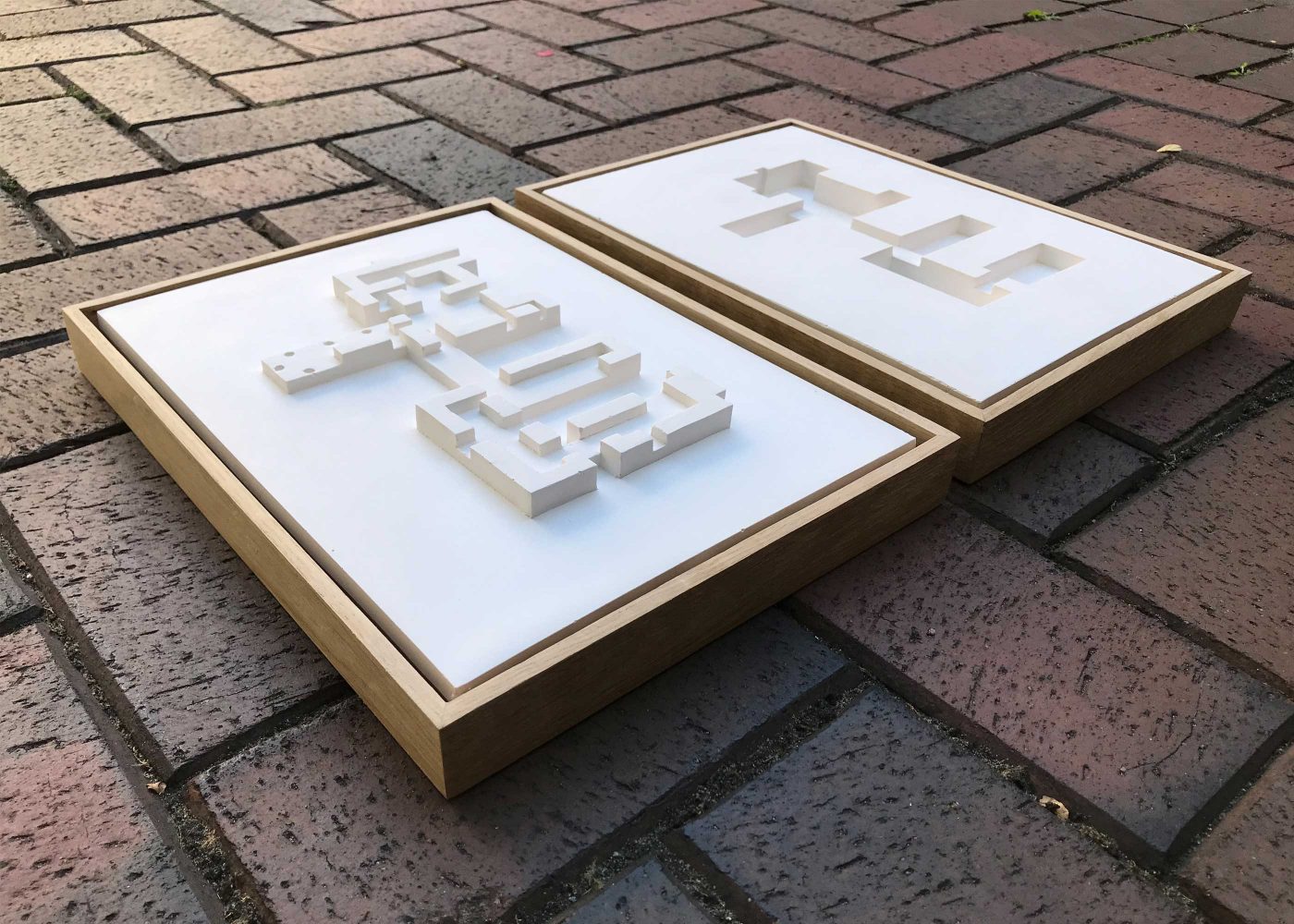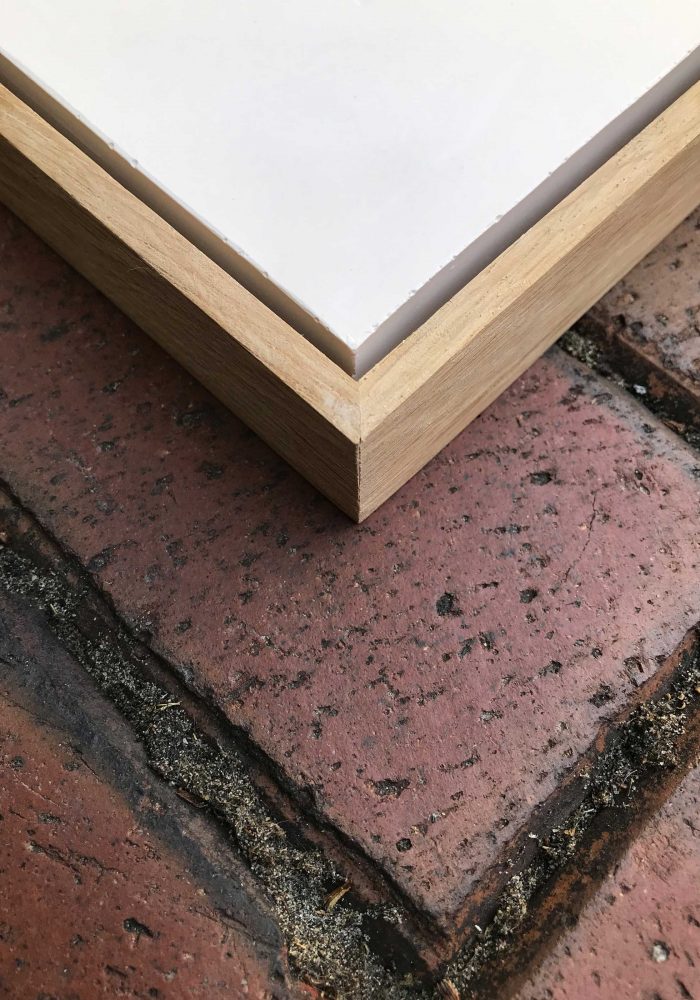 With the imminent completion of our project Listed Farmstead Suffolk, a Grade II listed farmhouse with its neighbouring agricultural buildings combined into one family home. We crafted two plaster study models exploring the spatial experience of the built design.
These models are presented as an accentuated relief and emboss in white plaster, the three dimensional quality brought to life by the play of light and shadow around the extrusions and voids. The material finish was tested in plaster and bronze, experimenting with the solidity of the piece alongside the clarity of each exploration. The final models were cast in plaster and framed in oak in order to echo the sense of weight and volume explored in these tests.
The first model inverts the volumes of the separate built elements, presenting them as a series of wells at varying depths. The respective volumes of the farmhouse, pavilion and barns recede by three levels within the plaster, expressing the relative habitable volume of each mass. The extent of each well draws out the  hierarchy of the various magnitudes, with the farmhouse and the Grade II listed barn expressed as the principal elements juxtaposed with the small, delicate glazed links connecting each building.
The second model extrudes structural elements in an exaggerated manner, emphasising the location of these solid wall elements. This distinguishes between the character of the old farmhouse and the barns; between an intricate series of rooms and singular internal volumes. The model then reveals the play of open and enclosed spaces, orientating key views out of each building.