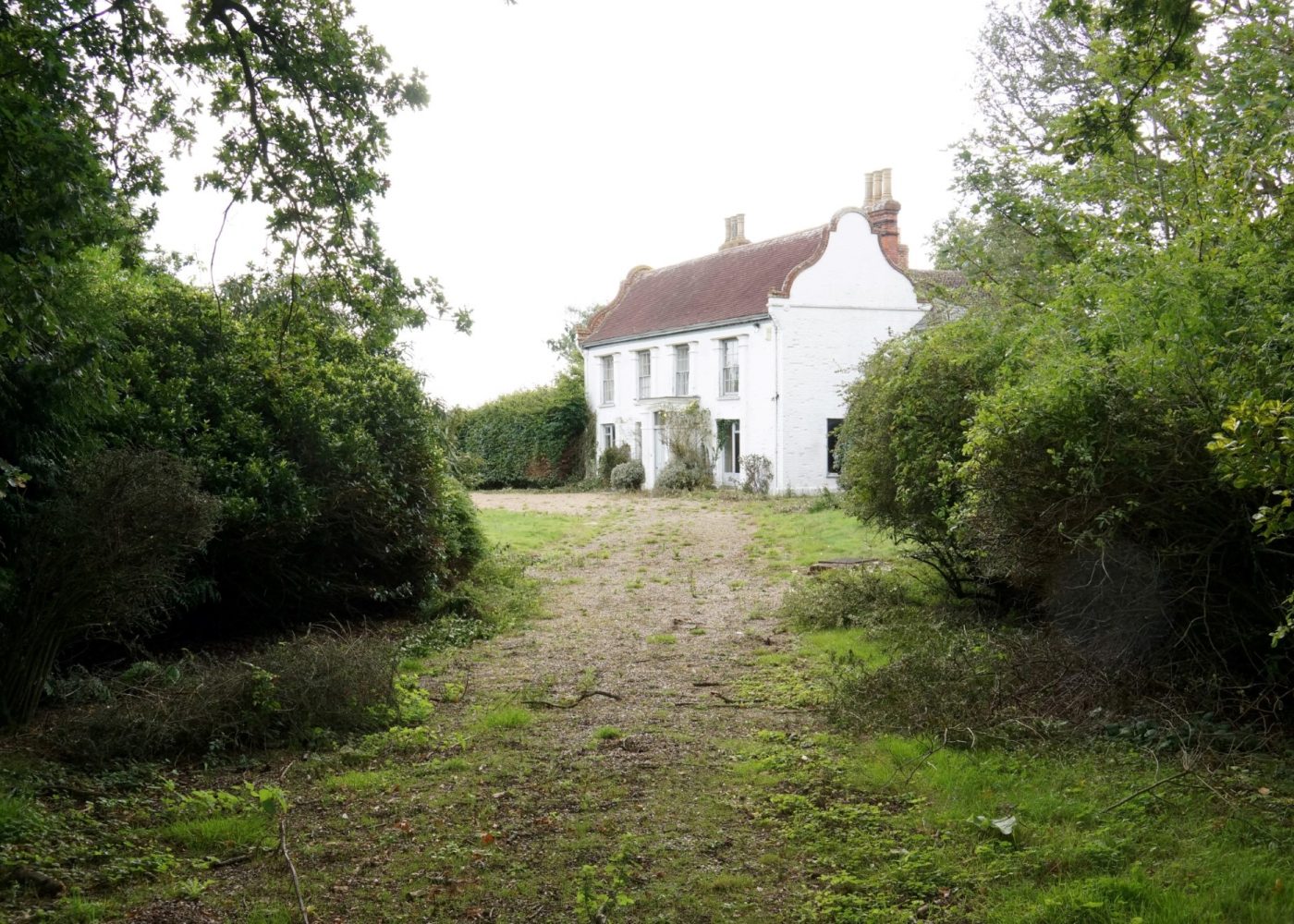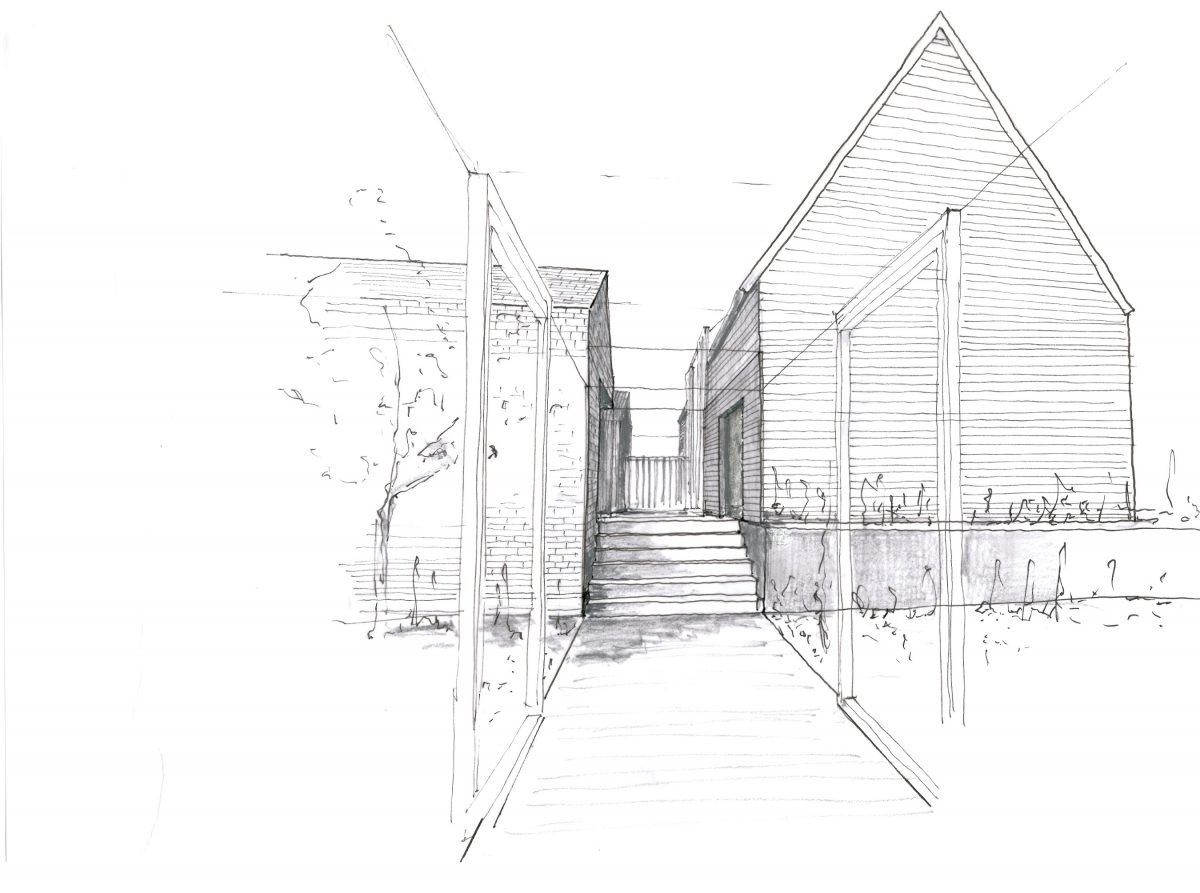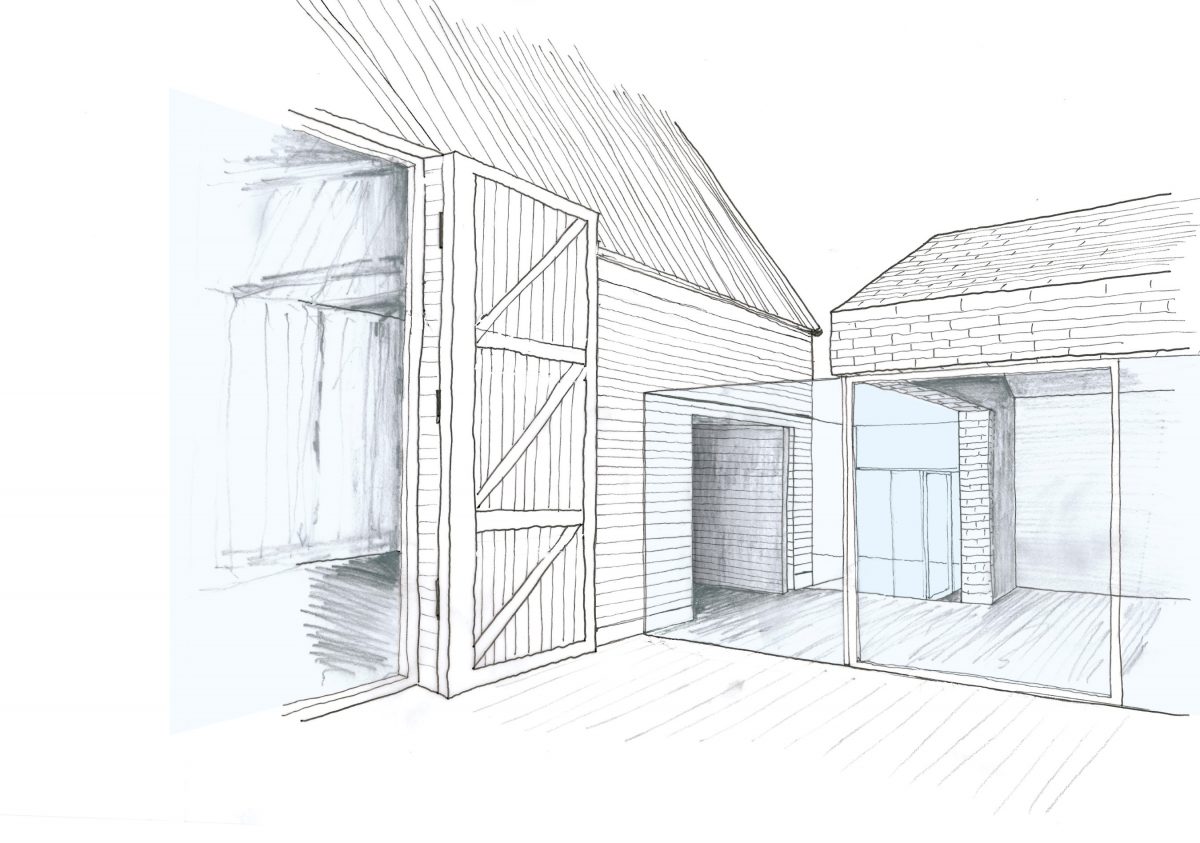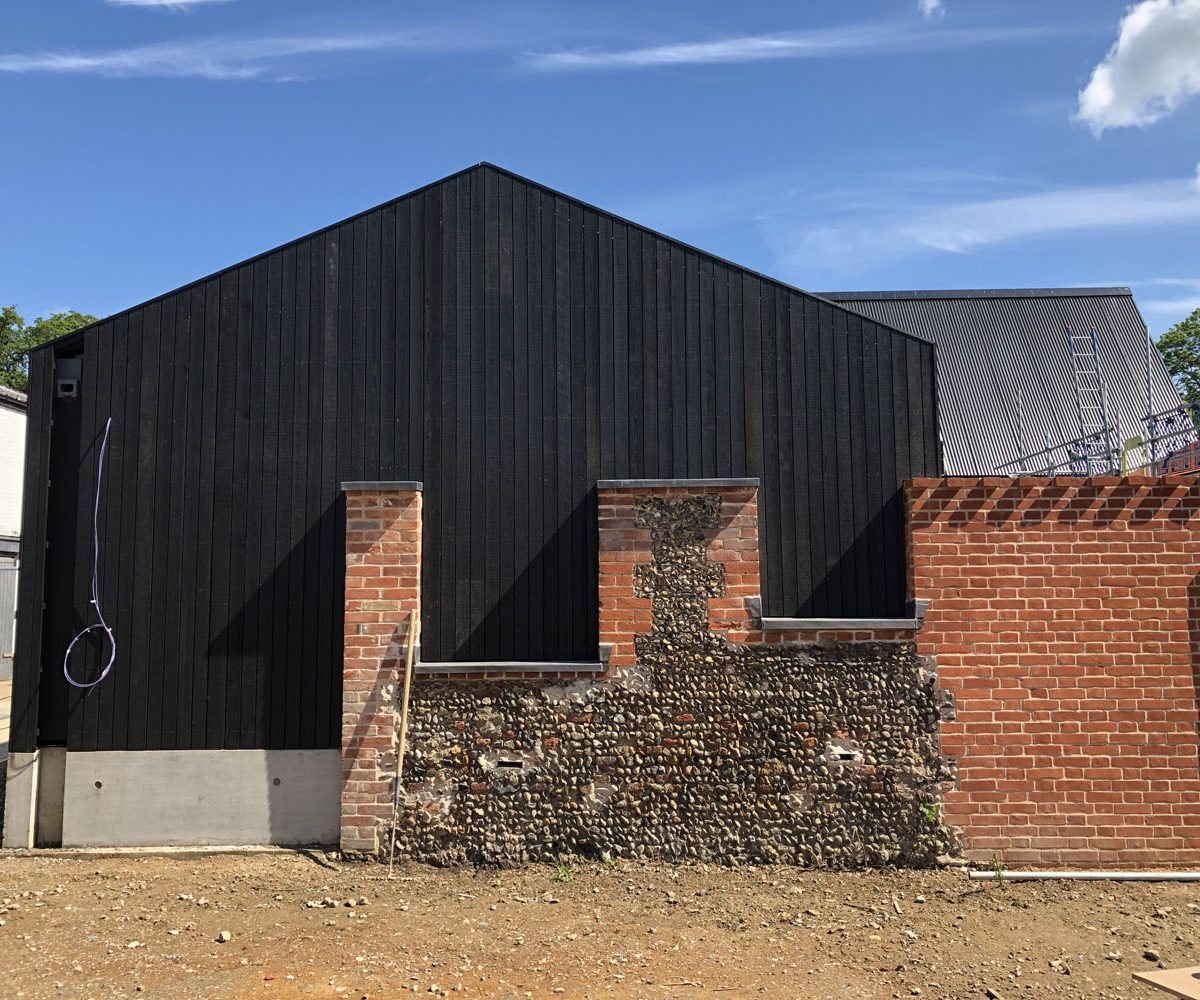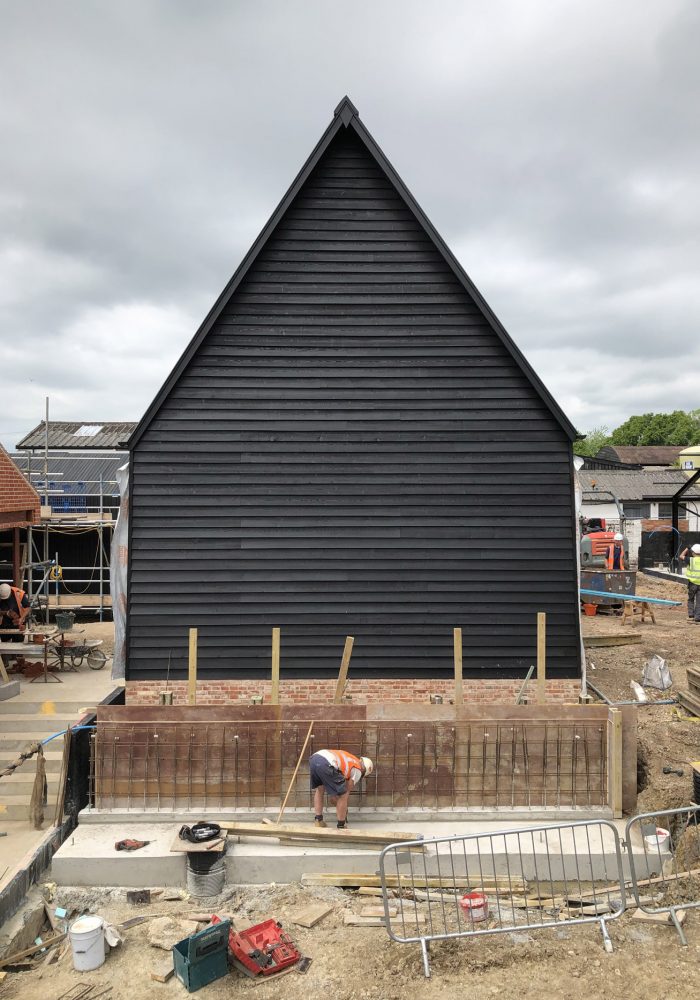 Our proposal links a Grade II listed Farmhouse with its associated agricultural buildings to convert this historic farmstead into a 10,000 sqft single dwelling for a private client.
In heritage terms, the most significant buildings on the site are the 18th century farmhouse and the 17th century Suffolk Barn, boasting a largely complete timber frame. The barn will be restored and the interior kept open to provide a generous gallery space.
The farmhouse will also be restored and connected to the barn via a glazed link and new pavilion. Together, the farmhouse and pavilion will accommodate the primary family living spaces.
The new connecting structures have been carefully considered in terms of design, materiality and detailing to create a single residence without compromising the integrity of the existing historic fabric.
External spaces will be landscaped to promote further unity across the complex of structures.
Construction work commenced in early 2018 and is due to complete in 2020.
Read

more

less