Planning consent granted for a garden room outbuilding and extension in RBKC
05.11.20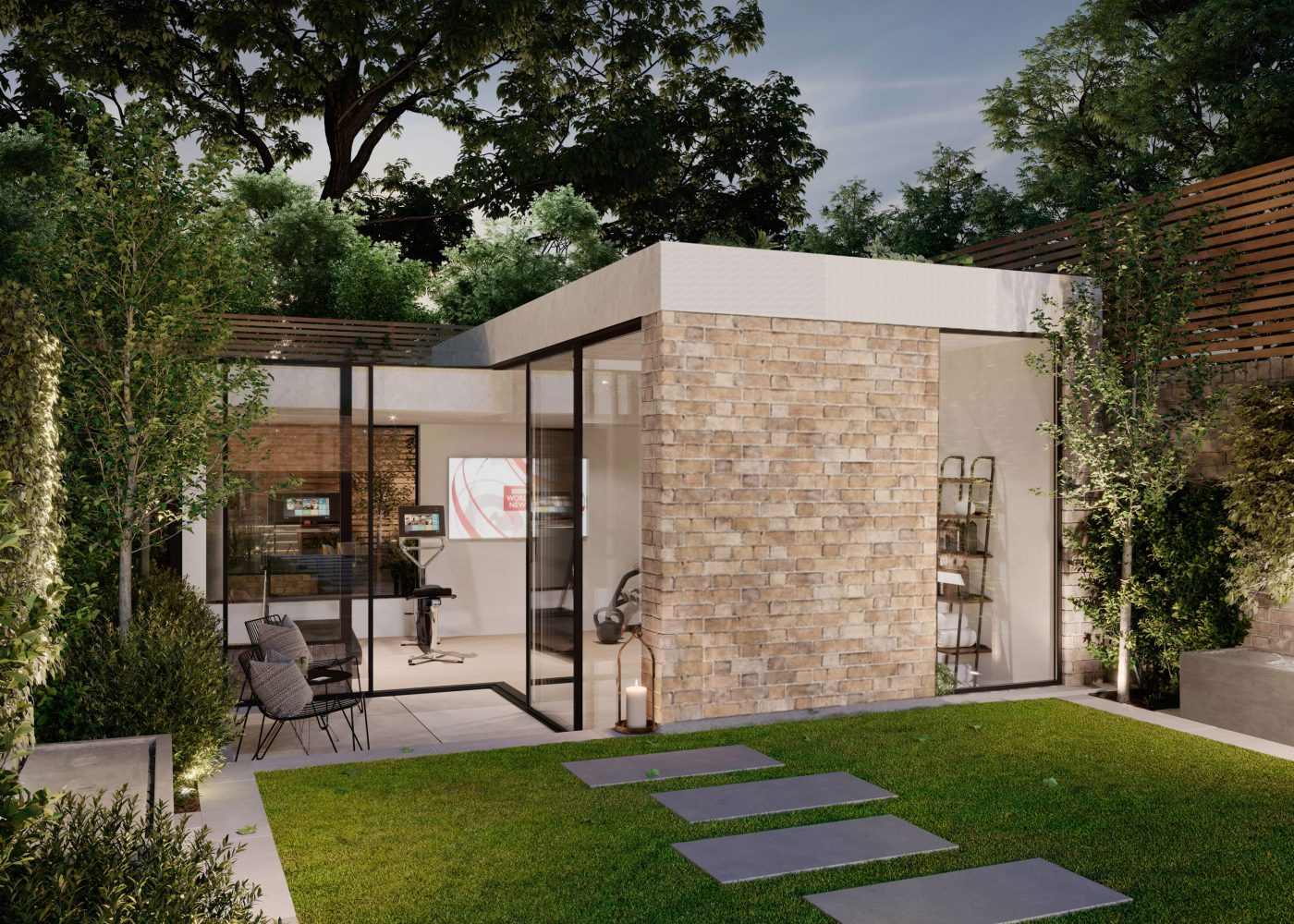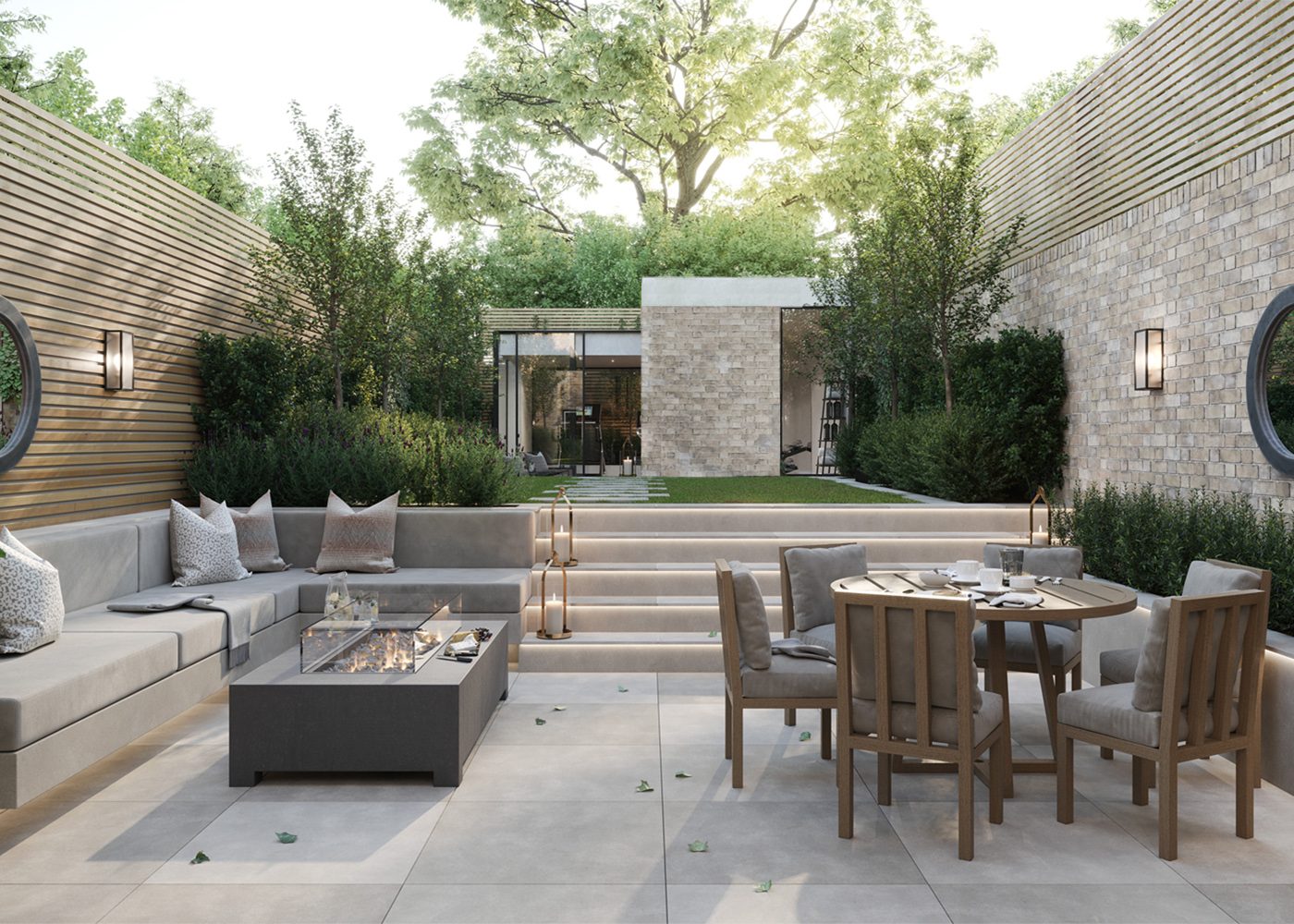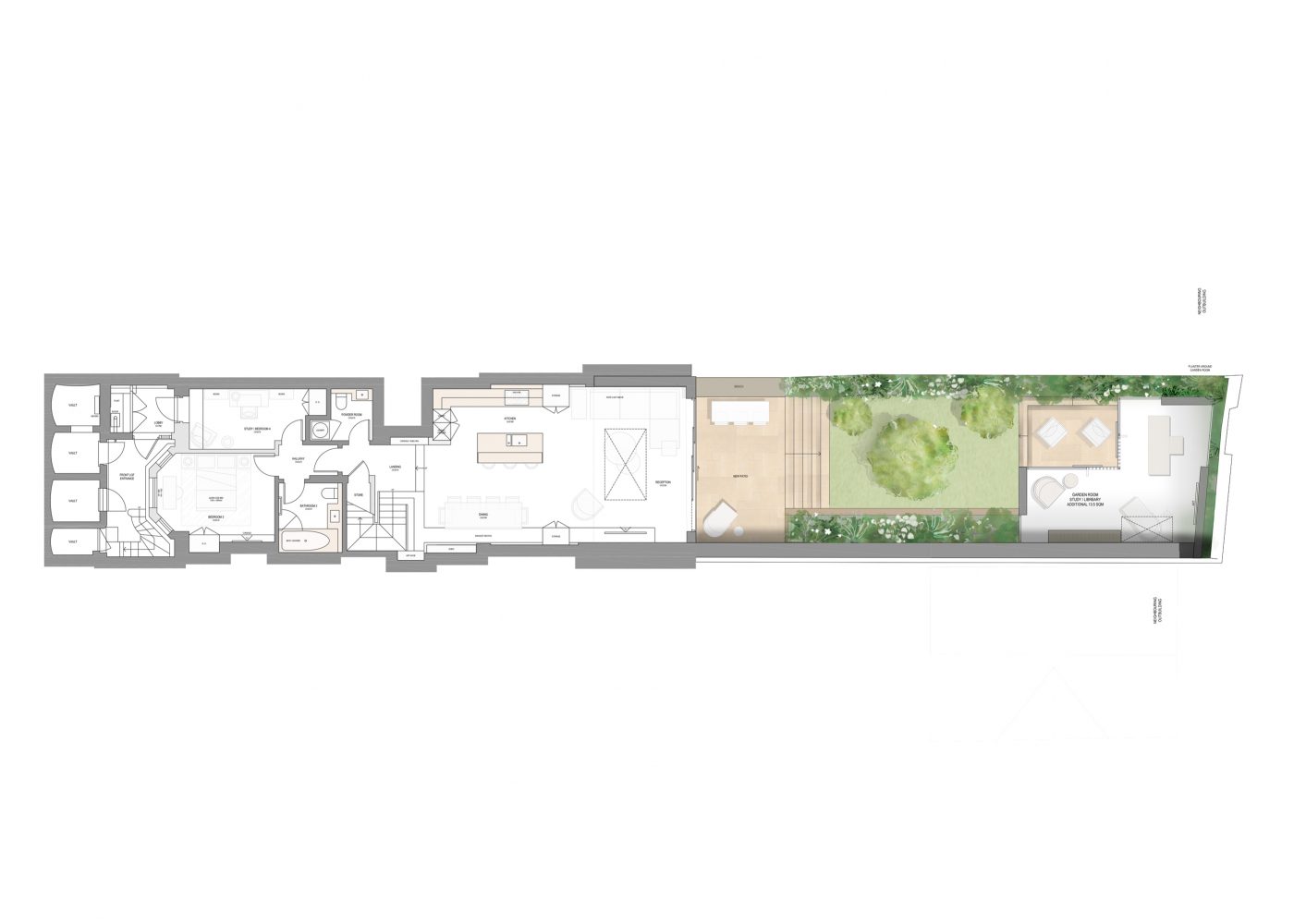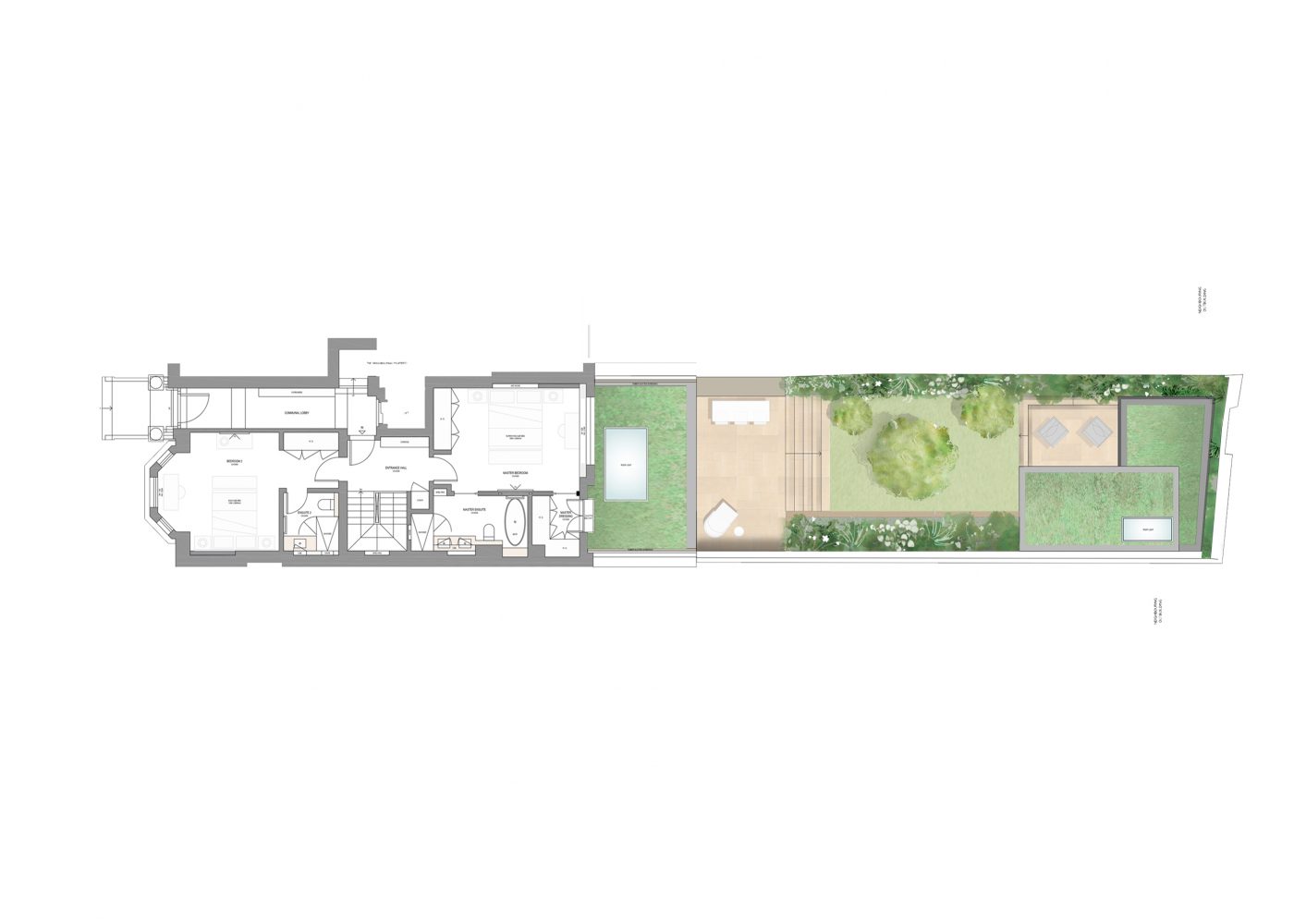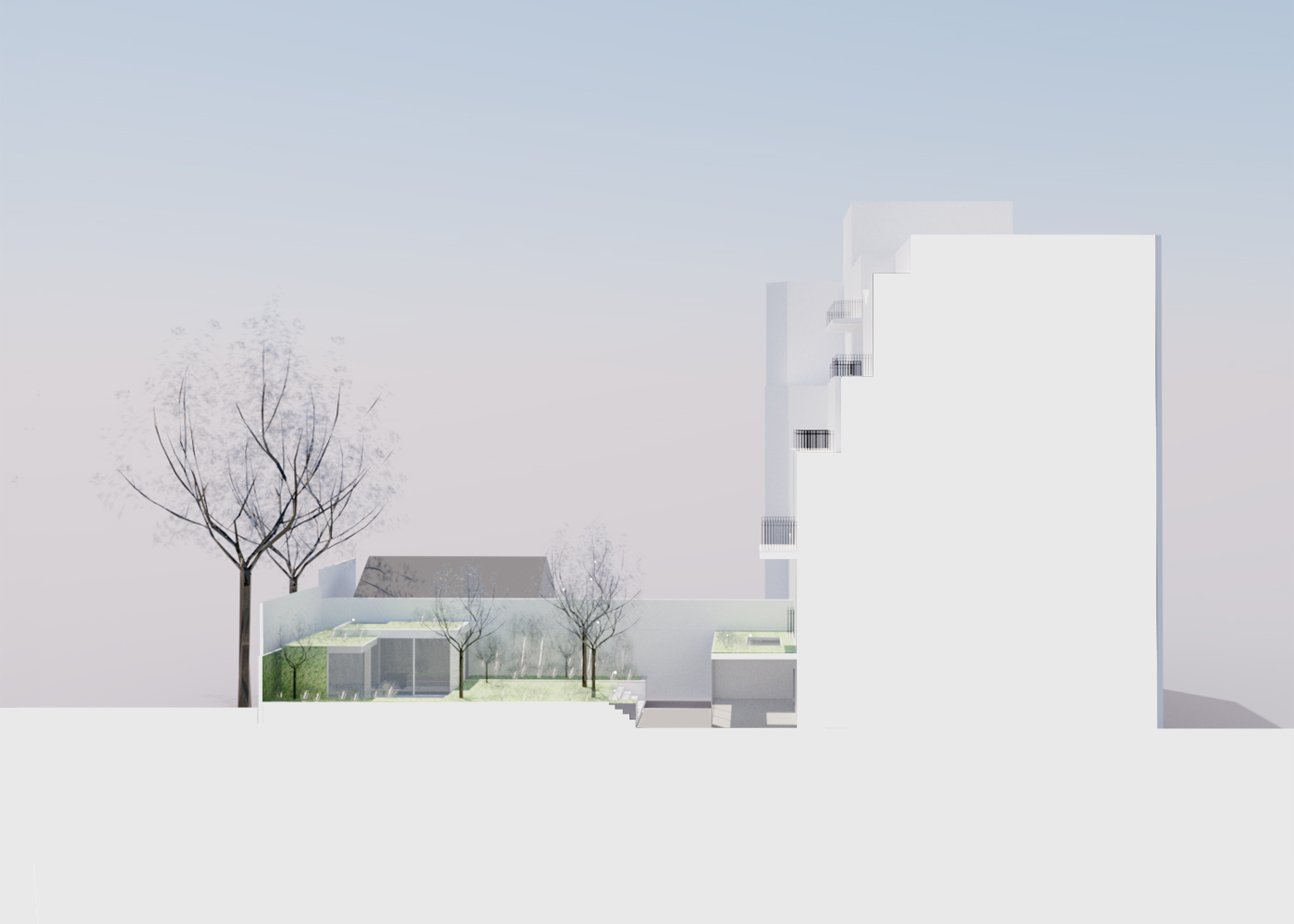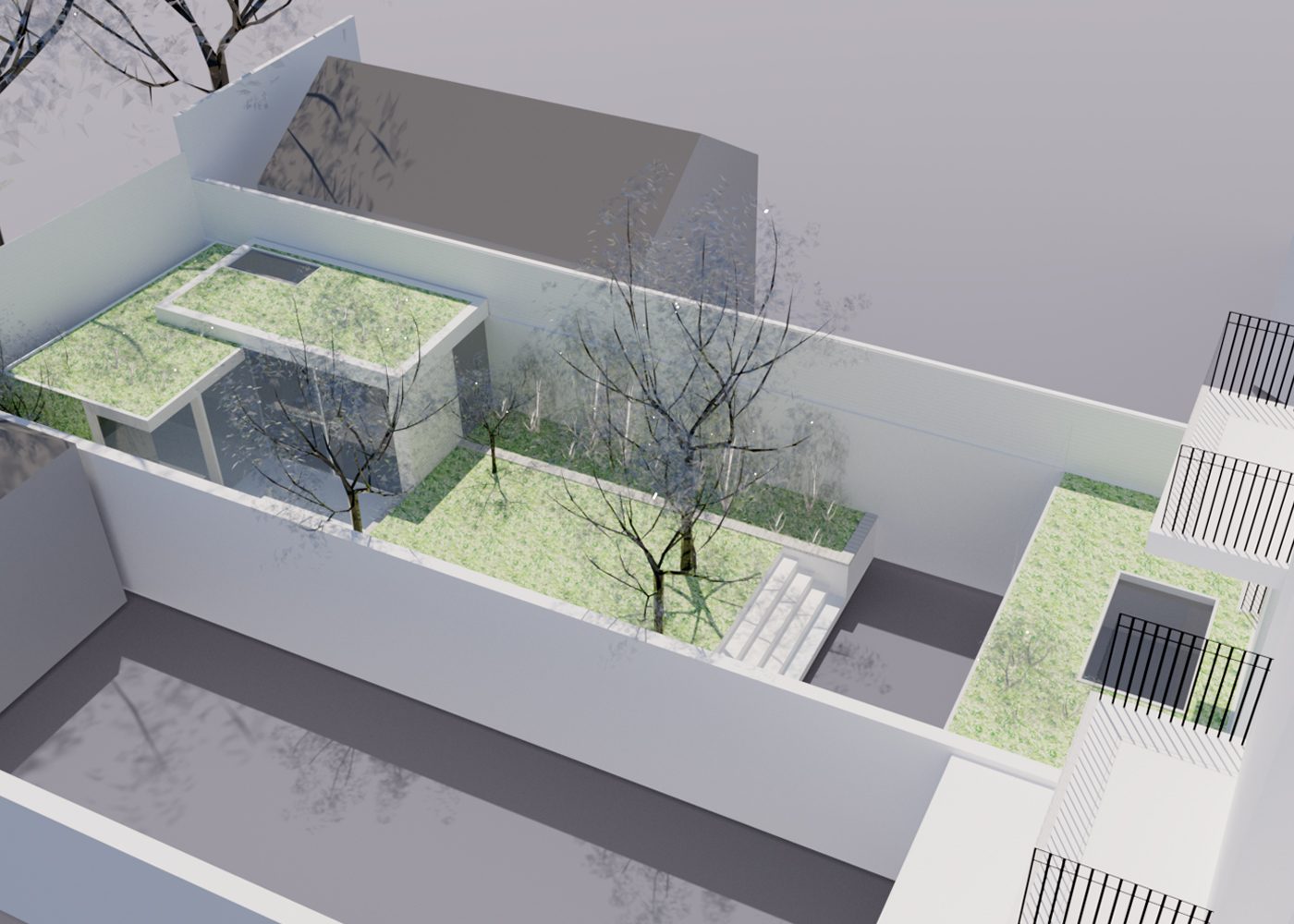 A garden room outbuilding, single-storey rear extension and Juliet balcony have been granted planning permission in the Chelsea Park / Carlyle Conservation Area within the Royal Borough of Kensington and Chelsea (RBKC).
A sensitive approach was taken to design this scheme in the conservation area, preserving the character of the Elm Park Road terraced and outbuilding typologies. The location and size of the new garden room minimises the harmful impact of a large neighbouring outbuilding, providing a more pleasant private garden for the future occupiers. The proposed green roofs and planting, which wrap around the perimeter of the garden, soften the existing tall garden walls, extensions and outbuildings thus maintaining the pleasant green setting of the existing garden. The semi-sunken courtyards were proposed in order to minimise massing impact of the rear extension and new garden room.
The landscape has been designed with a variety of textures, preserving the feel of a natural English garden whilst contributing to the biodiversity of the area. Each plant has been selected by the landscape designer for qualities which attract wildlife to the garden, and the green walls incorporate bee-bricks providing an additional habitat for the pollinators.
The thin framed glazing paired with white-washed brick and interlocking 'floating' concrete roofs create a simple palette of expected garden materials arranged sculpturally to form a garden end-point whist also providing a flexible space for a future study/gym/cinema/contemplation garden room of a deliberately loose sense of enclosure. The positioning of the glazing within the garden room maintains the uninterrupted views through to the end of the garden adding to the narrative of a building settled within its landscape.
The officer report states:
'The proposed extension and outbuilding, given the size, design and materiality of the development, would preserve the character and appearance of the host building and wider conservation area.' It goes on to say 'Considerable importance and weight has been attached to and special attention has been paid to the desirability of preserving or enhancing the character or appearance of the conservation area, under s.72 of the Planning Act 1990, as amended.'
Images © Rodić Davidson Architects