Planning Consent gained for New Build in RBKC Conservation Area
15.12.22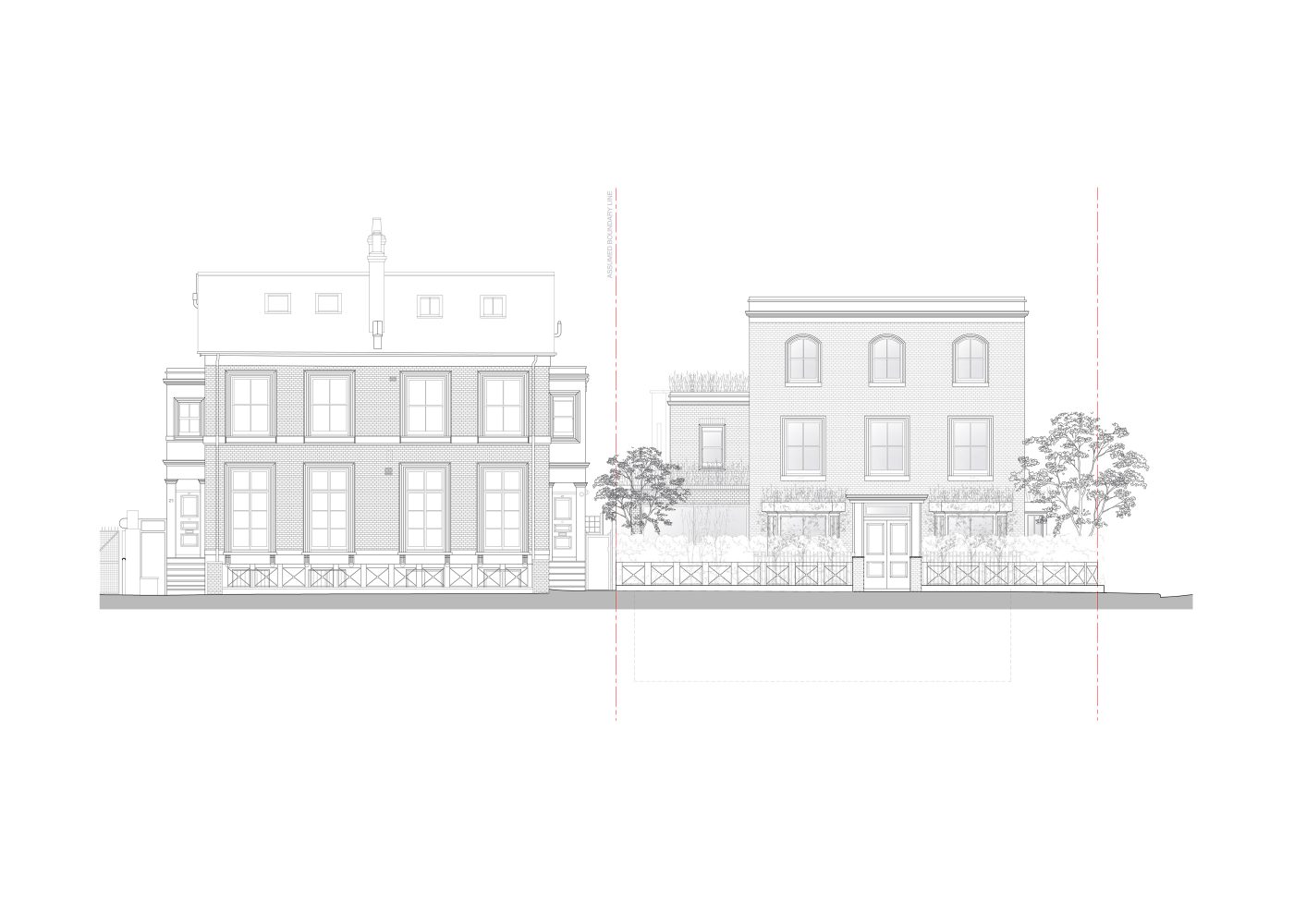 Rodić Davidson Architects recently secured planning consent for a new-build dwelling in the Sloane Stanley Conservation Architecture Area in the Royal Borough of Kensington and Chelsea. The proposal is to demolish the existing home and to replace it with a three-storey house, along with a new basement.
Due to the addition of an extra storey and the excavation of the basement, the Gross Internal Area (GIA) of the home has increased from 86.3sqm to 216.1 sqm.
The main façade has been reorientated to return the primary frontage to the street it historically faced, whilst also taking architectural motifs and references from the historical styles of the area. The planning officer has described the design as having a 'calm and well-ordered appearance that would balance the restrained character of the area with contextual decorative elements'.
The windows have also been described as 'well balanced in the overall elevational compositions, with an appropriate ratio of solid to void, which feels contextual. The decrease in window size on the second floor also supports the historic elevation hierarchy that is typical of buildings in the area'.
The scheme also seeks to regenerate the immediate surrounding landscape, with the planning officer stating that the planting 'does make a long-term contribution to the attractiveness of the CA in the same way that well designed architecture does'.
Rodić Davidson Architects worked closely with the client and consultant team – including Maddox Planning, Turleys Heritage, and Grace Rogers Landscaping.