Knightsbridge Site Progress #1
14.12.22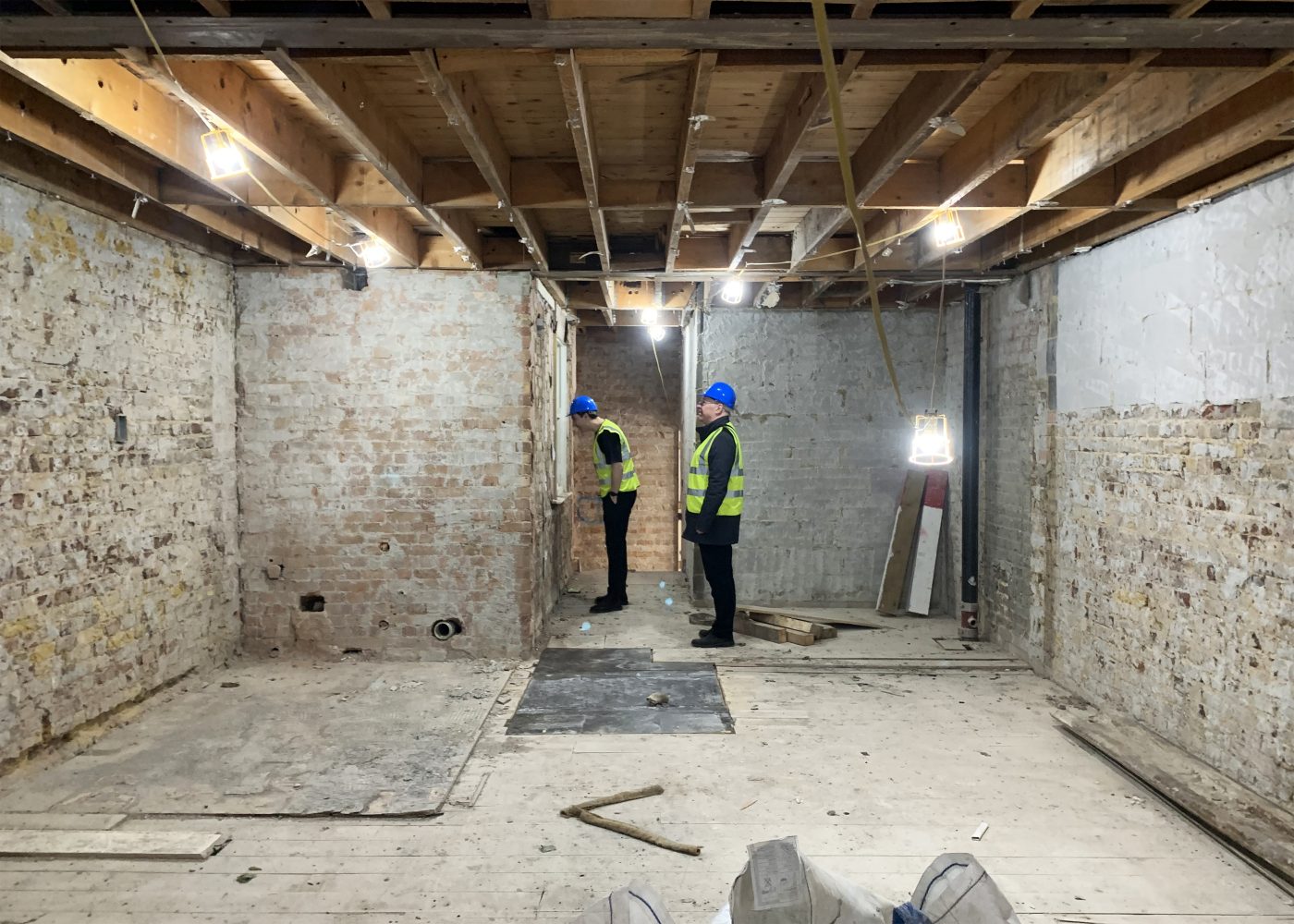 The Rodić Davidson team recently visited the site of one of our recently commenced projects in Knightsbridge to view the buildings at strip out stage. The project involves the demolition of two existing five storey buildings whilst retaining some of the front façade, and rebuilding to provide seven new high-quality apartments arranged around a large central glazed lightwell. It has been carefully designed to enhance the Conservation Area in which the site sits.
Planning permission was granted earlier this year and we were thrilled to visit site to see the start of work.
The properties were originally designed and built speculatively by builders in the late 19th century in the Queen Anne Revival Style. One originally had a Gothic style frontage which was significantly damaged during WWII and re-built in the mid-twentieth century – this will be rebuilt in a more historically accurate manner. The rear of both buildings were substantially rebuilt in the 1980s, and little to no original fabric remains. The interior layout, fabric and finishes have not been preserved in their entirety due to various tenants, and large-scale refurbishment in the 1980s. More significant changes were made to the lower ground floor where the once large open spaces have been subdivided, resulting in a series of smaller, dark rooms.
The internal configuration is therefore heavily compromised, not desirable for modern living, and does not comply with modern housing standards. The spaces currently have limited outlook, particularly on the lower floors which have very small and dark spaces. Many of the floors are split and sit at a variety of heights between the front and rear of the properties.
Our proposal provides seven new apartments including a studio, 2 bed, and 3 bed apartments. Internally, the apartments are oriented to take advantage of the views of the historic garden square, with living spaces towards the front of the building, and bedrooms towards the rear. Light is brought deep into the plan from a new fully glazed lightwell providing expansive views through the lateral apartments, whilst new landscaped courtyards and terraces provide green outdoor spaces.
The project is due to be completed in early 2025.