Planning Consent granted for New Contemporary Extension in Cambridge Historic Centre
06.12.22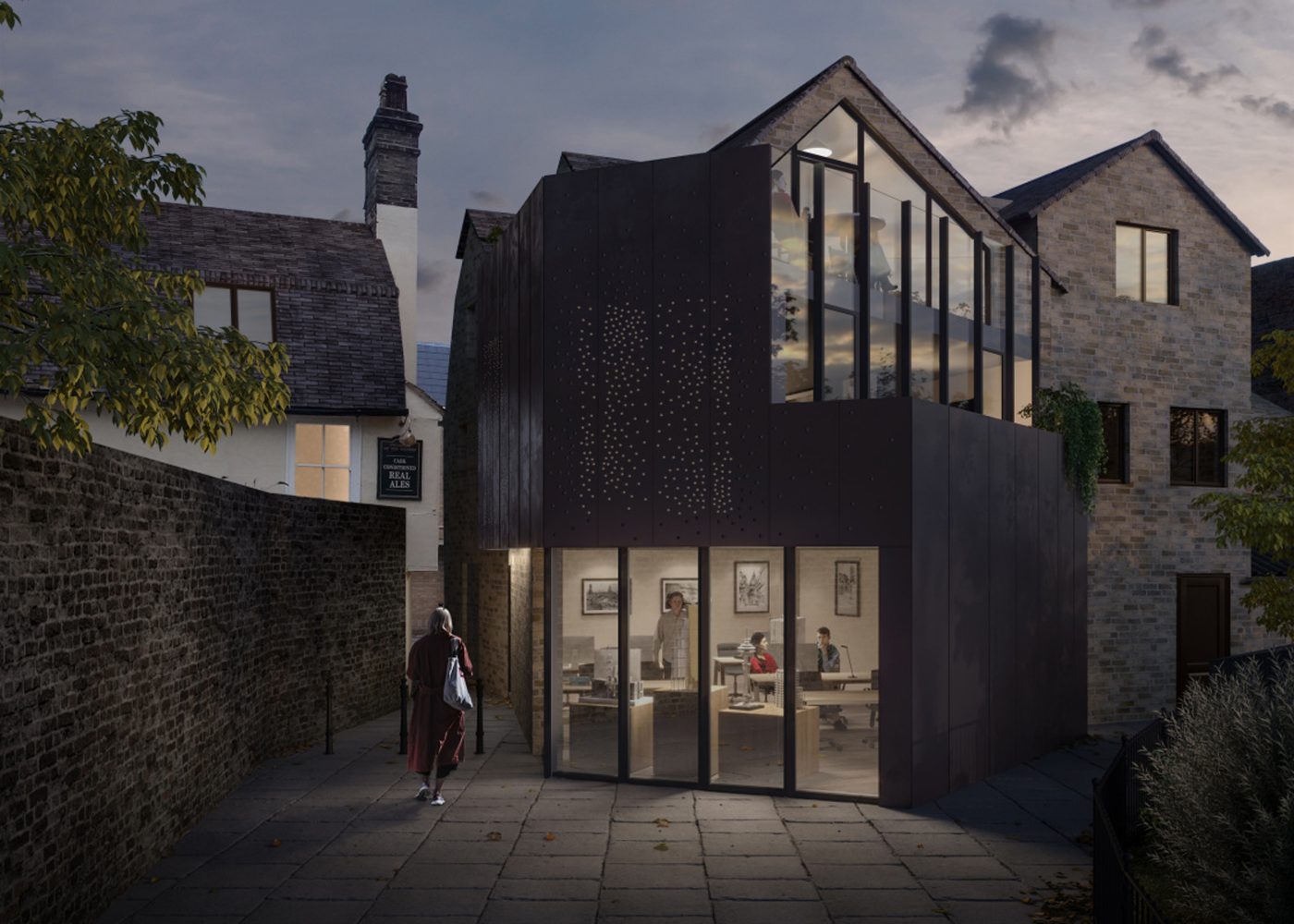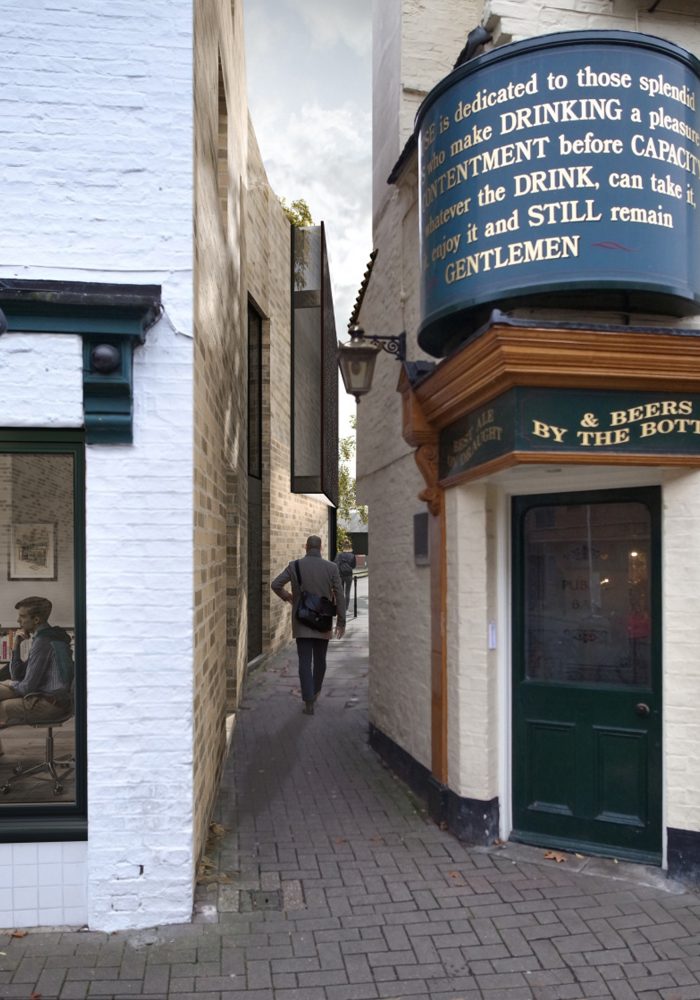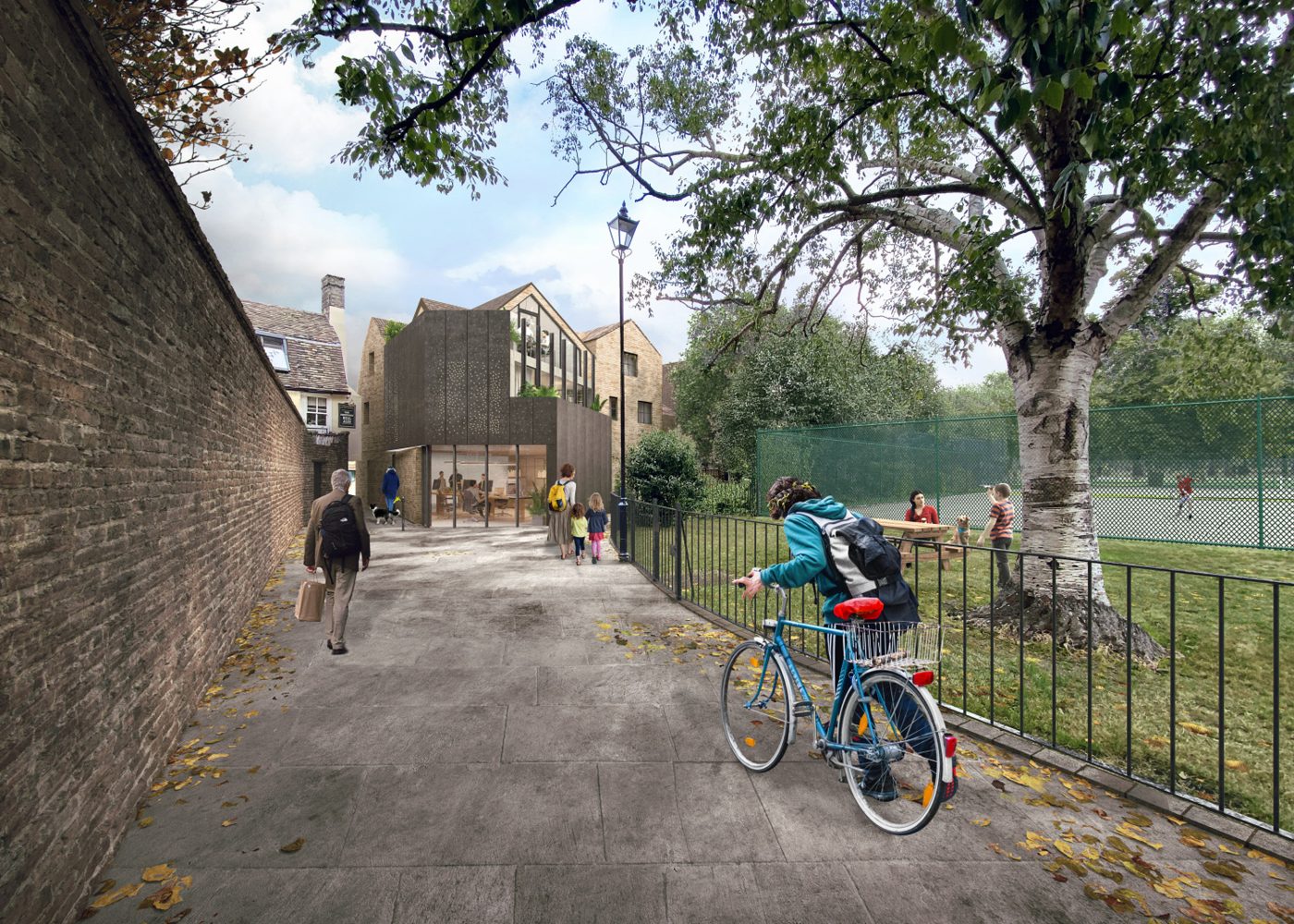 Rodić Davidson Architects has secured planning consent for a contemporary extension to a mixed-use building in the historic centre of Cambridge.
The form of the extension references the push and pull of corner properties, providing a modern interpretation of characteristics found in the vernacular architecture of central Cambridge. The bronze cladding rises from the ground floor upwards acting as a wrap, whilst a small overhang floats across the alleyway, referencing the overhangs created by the neighbouring Champion of The Thames public house.
The simplicity of form is mediated by perforations in the cladding which will allow light to permeate delicately, as well as creating subtle texture variations.
The Planning Officer found that the scheme would be a beneficial asset to the character and appearance of the local area, saying that the extension 'will be a positive change to this building and will enhance this area of the Historic Core Conservation Area.'