Sketch concept for new build housing scheme in Suffolk
23.02.18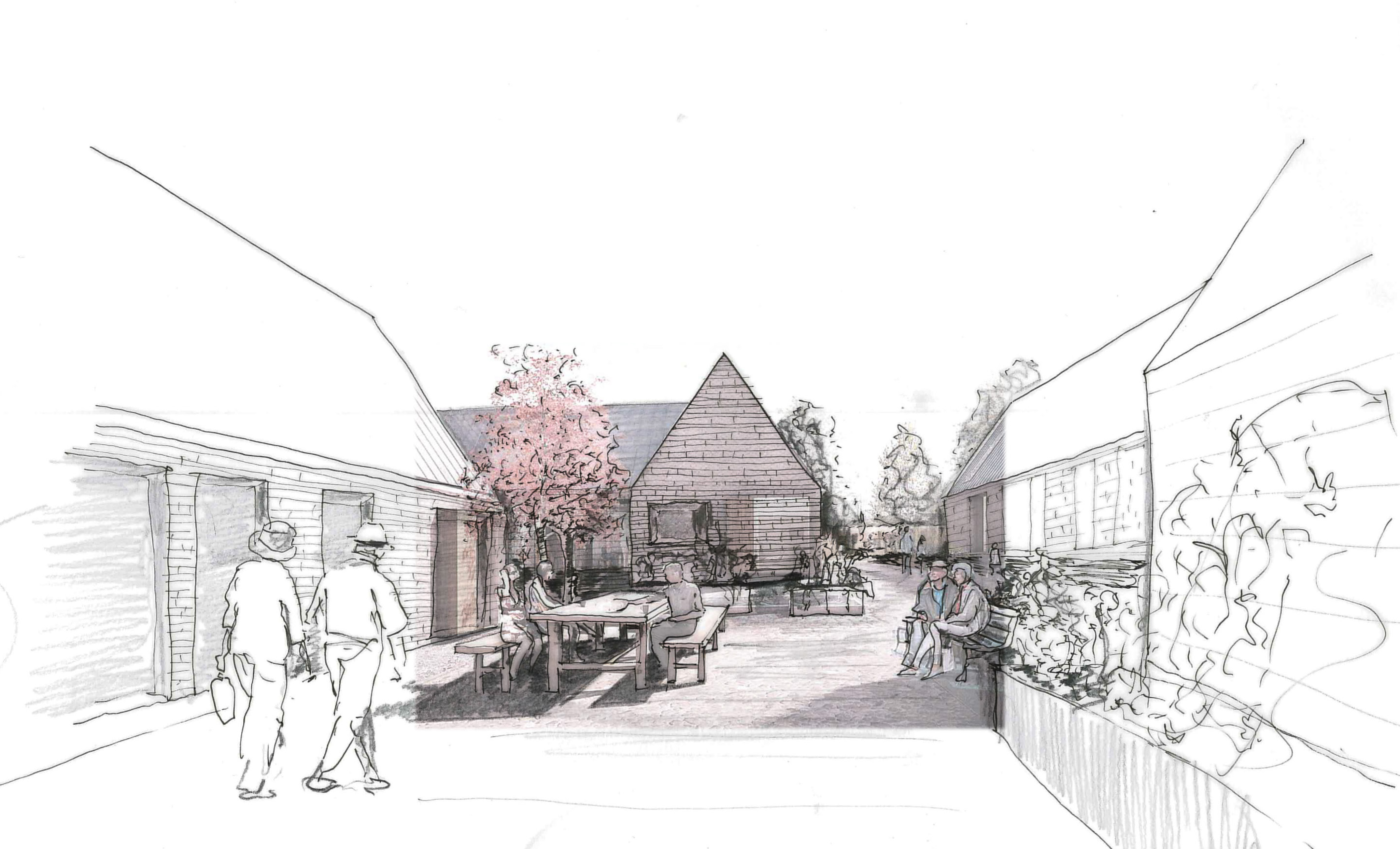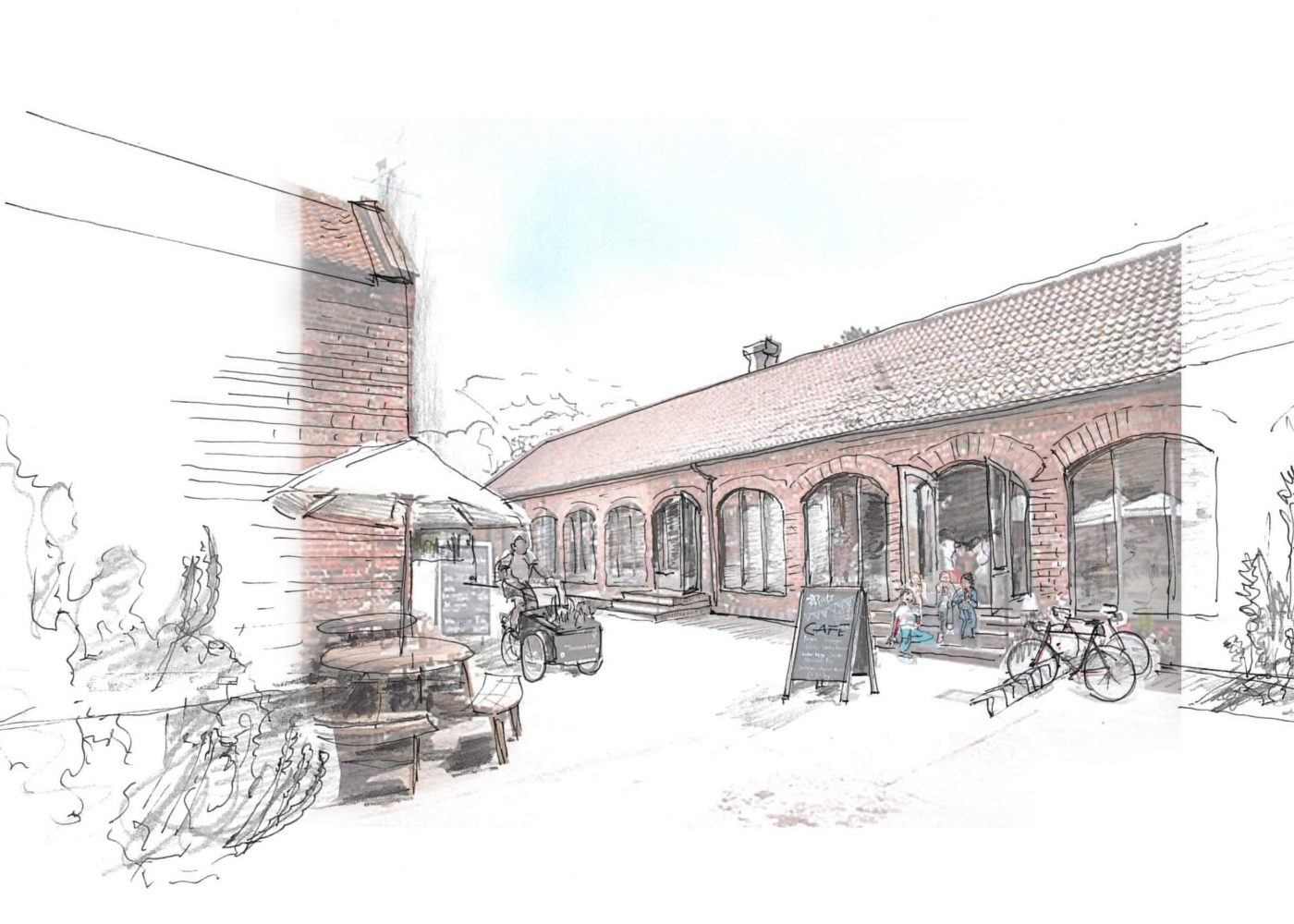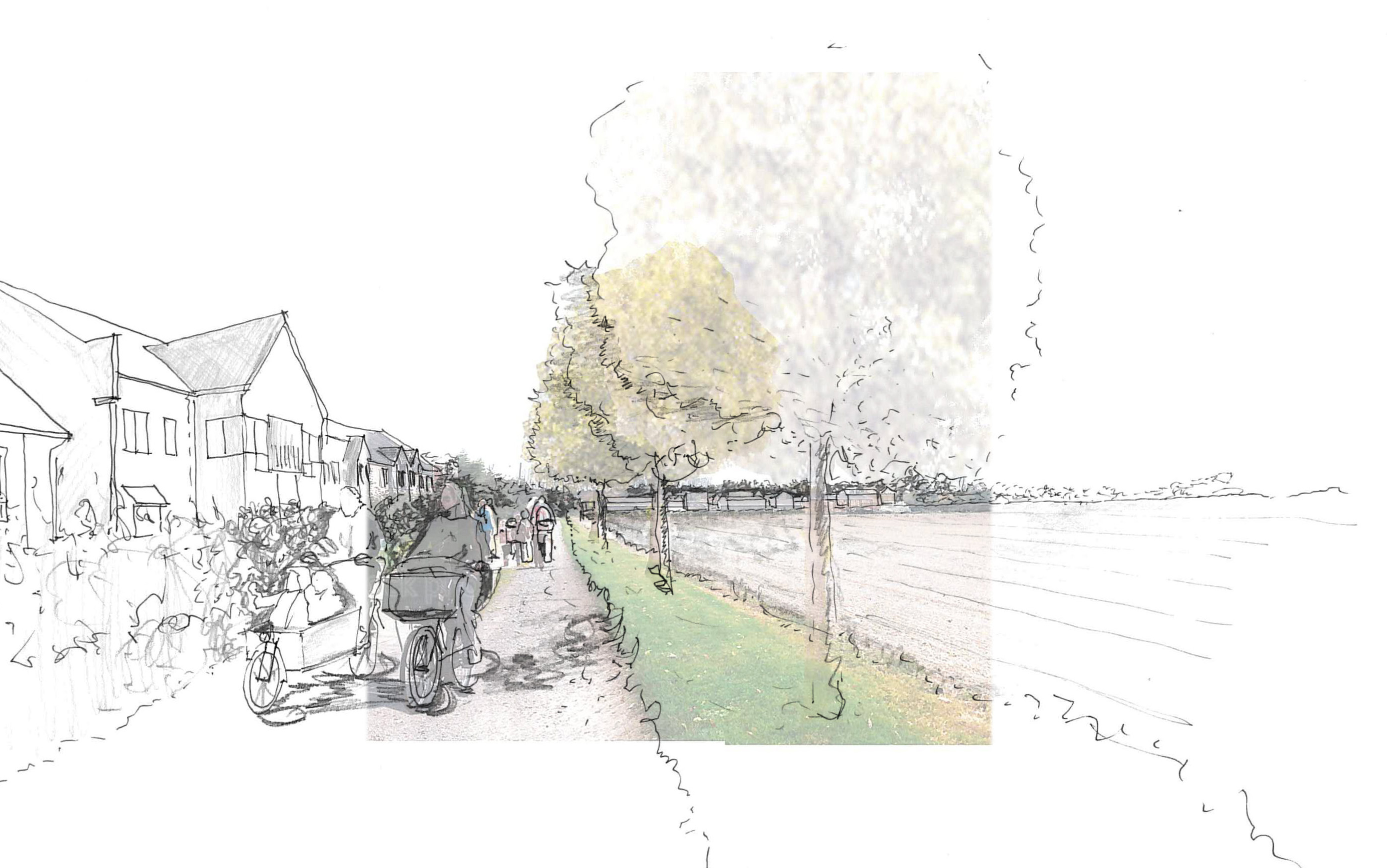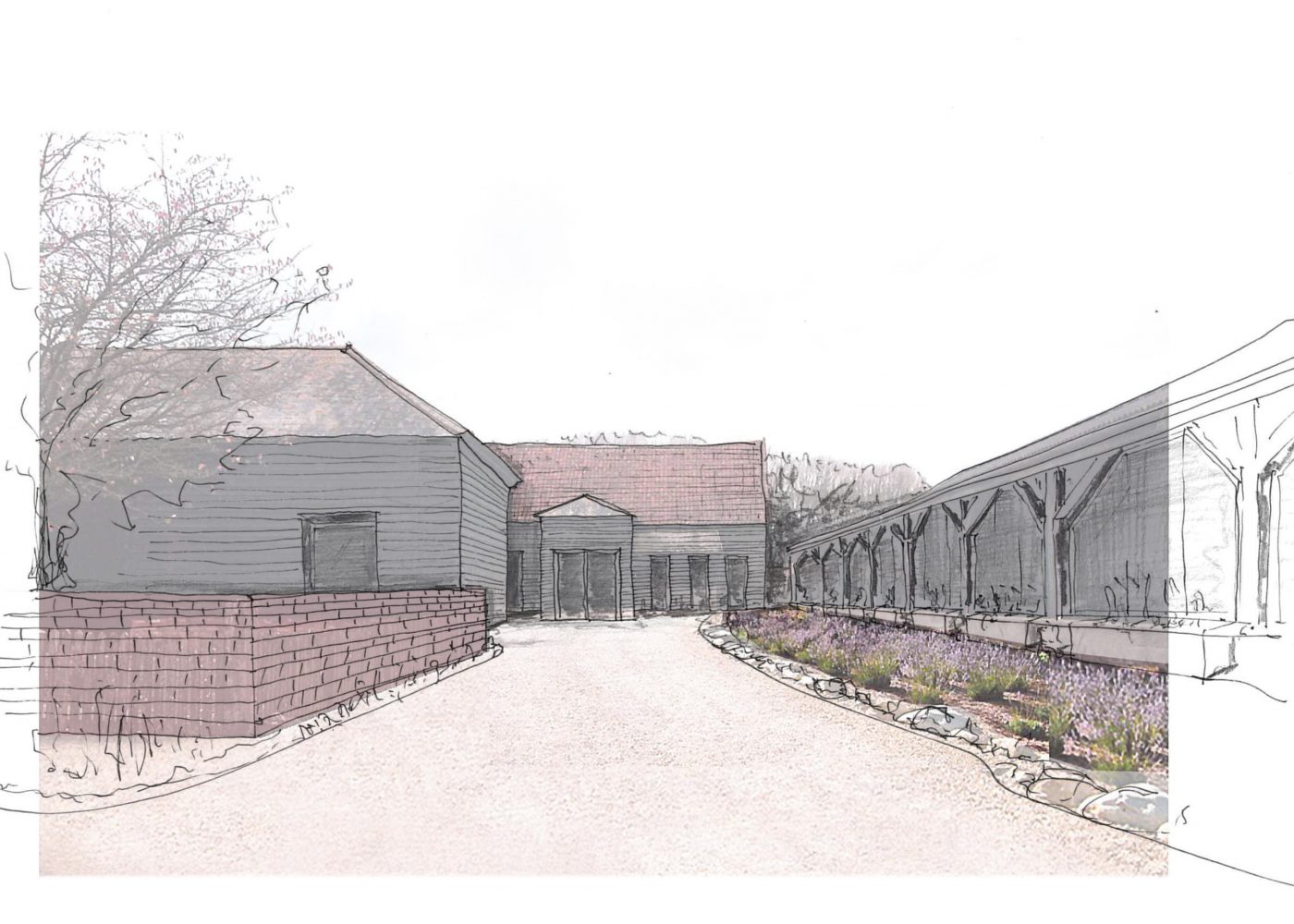 Rodic Davidson Architects have recently been developing an exciting new rural housing scheme in Suffolk. The proposal consists of a large-scale masterplan for new dwellings as well as the conversion of existing listed agricultural barns and main farmhouse into residential accommodation. The sketches shown demonstrate the concept behind our scheme and how the development would be appropriated by the end user.
The new-build housing would create much needed residential accommodation to the area and would be arranged in informal clusters on the site, echoing the ad-hoc layout of the nearby village. The proposal plays on the threshold between public and private space and seeks to create dwellings that respond to the community as much as they do to the individual occupier.
The site is further connected to the village and nearby amenities by the introduction of new pedestrian access routes and the provision of new community facilities on site such as a farm shop, market square and spa.
The end result is a housing development that is modern yet traditional; bespoke yet efficient; individual yet community driven.