Private View for RESIDUE Exhibition
11.02.22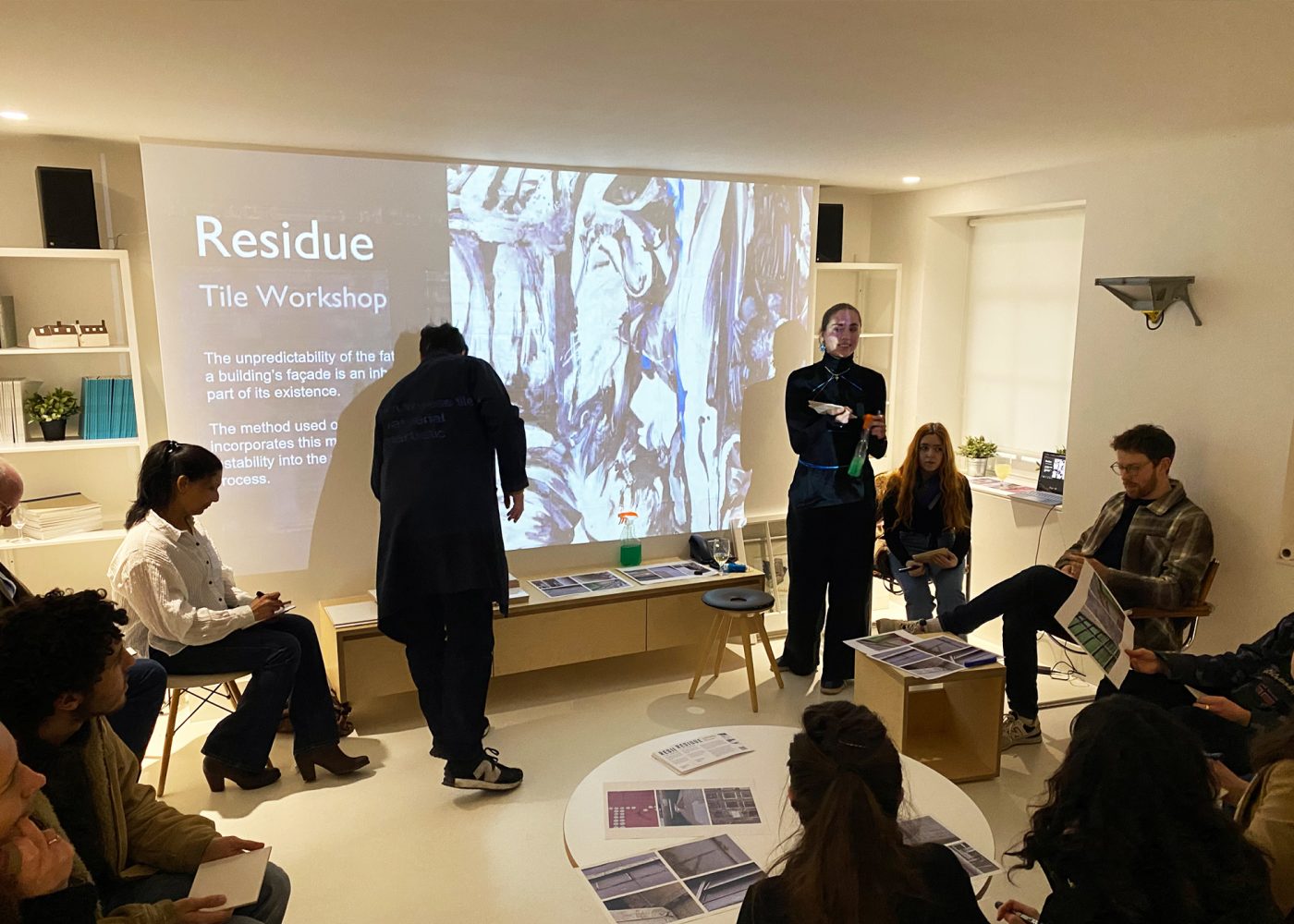 Yesterday evening Rodic Davidson Architects hosted the Private View of our latest Exhibition RESIDUE by Apolline Bökkerink and Sophia Charap.
The event saw friends and family of the artists and RDA, as well as colleagues, peers and local residents gather over refreshments to celebrate the work displayed along Bury Place and in the windows of our studio in Pied Bull Yard. This introduction of the concept and methodology of the installation to the community was particularly rich due to the subject's locality.
The point of departure for the exhibition was Rodic Davidson studio; specifically looking at the fate of The Cochrane Theatre, which currently lies in a state of limbo, anticipating its demolition and redevelopment. Positioned in this state of existential liminality and material degradation, the building prompts the question; What remains once a building has fulfilled its purpose? How are its layers of memory and past existence made visible or erased? You can read about the exhibition in more detail and/or see the works in person in our studio's window displays until the 20th of February 2022.
Apolline and Sophia hosted a tile workshop, in which they challenged the attendees to create their own piece of art- using the same techniques undertaken to explore the residual existence of the Cochrane Theatre. Through a process of rapid drawing in permanent marker and subsequent application of surface cleaner, markings on the tiles inspired by the impressions of the Cochranes demise are left to erode.
It was refreshing to host such an interactive experience to an engaged and varied group at the Rodic Davidson Studio once again. Thank you to the artists for exploring their ideas through these site specific pieces of work.