Planning Consent granted for mansard extension to Hotel in RBKC.
08.03.22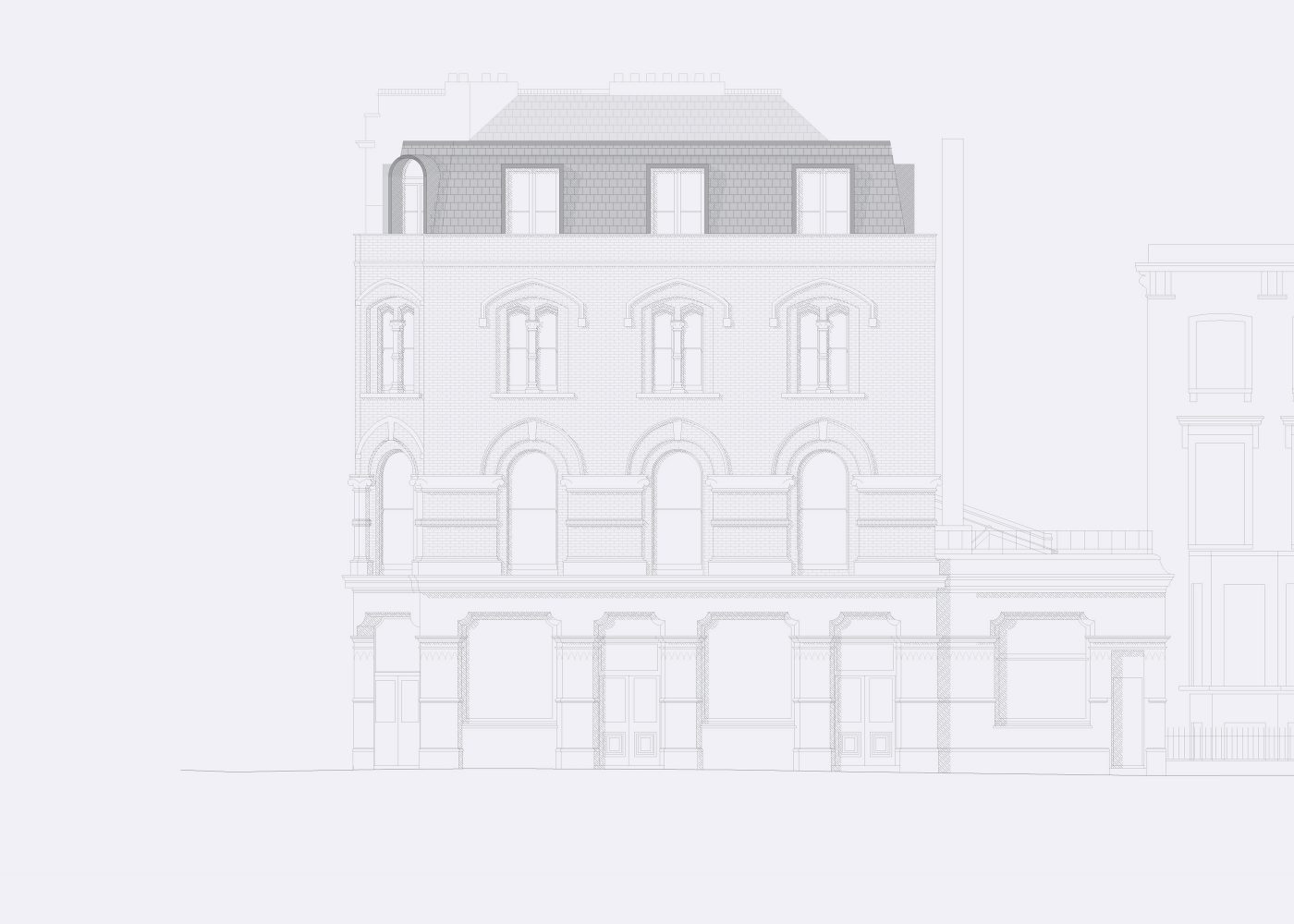 Rodić Davidson Architects have recently secured planning permission for a mansard roof extension above an existing Hotel and Public House within RBKC. The proposal creates an additional 5 bedrooms and an internal lift provides access to the extension while also improving access to the existing rooms below.
The stepped form of the mansard allows for the creation of a mezzanine level, increasing the overall floorspace yet retaining the view of a traditional mansard from street level. Informed by mansard extensions in the surrounding context, the design utilises traditional materials and dormer windows. The use of slate tiles is in-keeping with the surrounding style yet distinguishes the extension from the white painted brickwork of the existing building below and emphasises the extensions subservient nature in relation to the existing streetscape.
The pattern and proportions of the proposed dormer windows are influenced by the existing hierarchy of windows below. As in the existing building, the proposed fenestration reduces in height as you pass up the building and the French door style of the dormer fenestration echoes the central mullion of windows on the second-floor level. An arched dormer adds interest to the angled corner of the property, strengthening the historic Public House aesthetic and taking reference from the arched brickwork surrounds of the existing windows below; a move that was praised by the Case Officer.
Rodić Davidson worked in close collaboration with Savills Planning and HCUK Heritage to achieve consent.