Private View for The Unfinished House Exhibition
06.04.23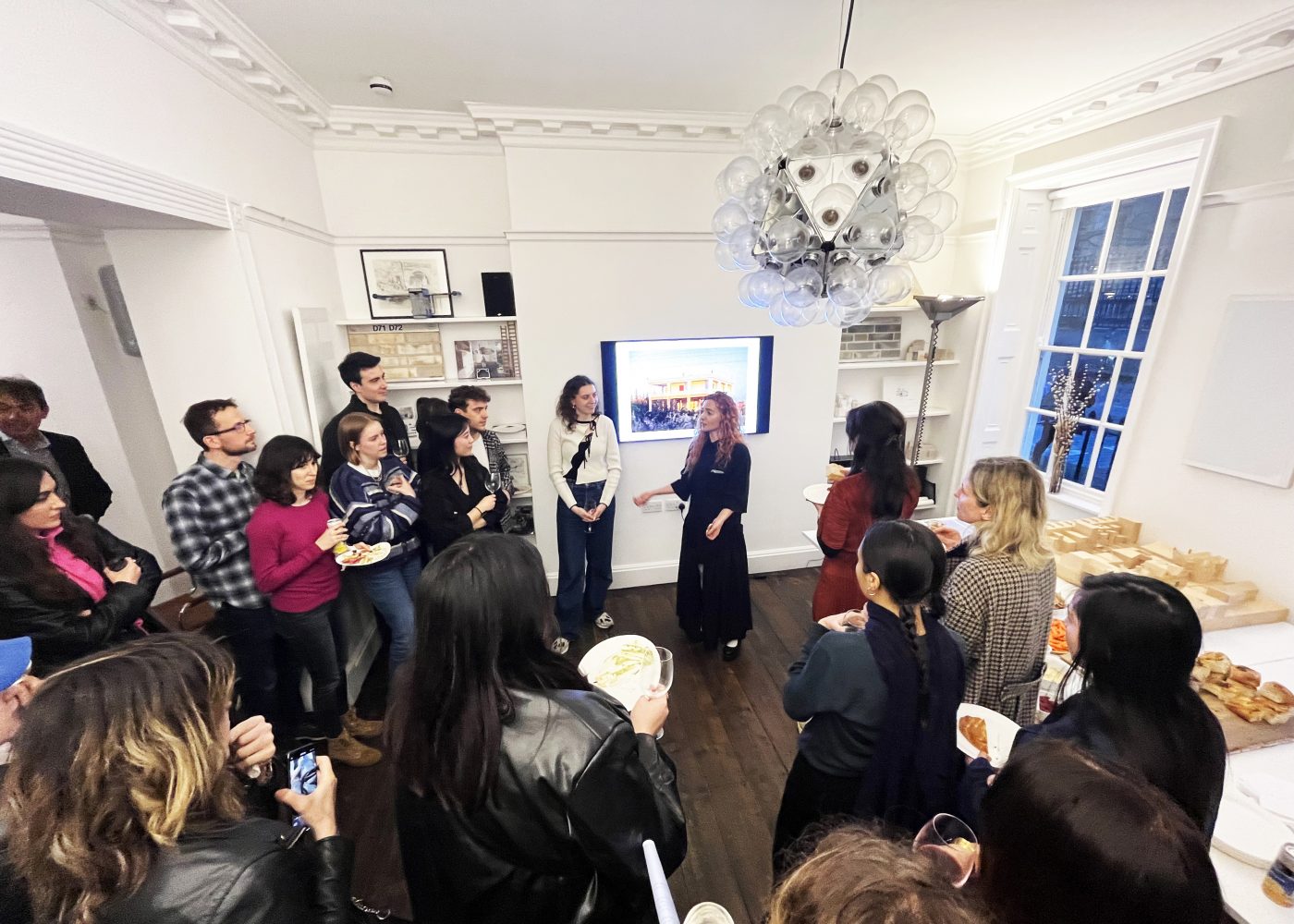 Last Friday, the Rodić Davidson Team hosted a Private View for our latest exhibition – The Unfinished House by Blerta Kambo.
Friends and family were invited to enjoy a glass of wine and some nibbles to discuss and observe Kambo's work in our window displays.
'The Unfinished House' displays a series of images exploring the architectural phenomenon of Albania's incomplete homes comprising of exposed bricks, reinforced concrete frames, and remnants of steel poking out.
This form of anarchism and informality was a consequence of people's hunger for private ownership following the fall of communism in the region in 1991. Although often a means of avoiding taxation, the photographs on display capture the poetic peculiarities of these homes – expressions of the self-made architects' individuality after years of enforced collective rule.
Many of these homes tend to leave an entire floor, or several, completely unfinished, with only the concrete frame on view. This form of transparency throughout the building presents a blurred distinction between public and private space.
It was a delight to host such a thought provoking event to a wide group of creative individuals. Many thanks to Blerta Kambo for providing a talk surrounding the exhibit.
The exhibition runs until the 23rd May and is free to view at our Studio from Bury Place and Bloomsbury's Pied Bull Yard.