Private View for 'Artefacts of Mimar Serhan' exhibition
16.08.23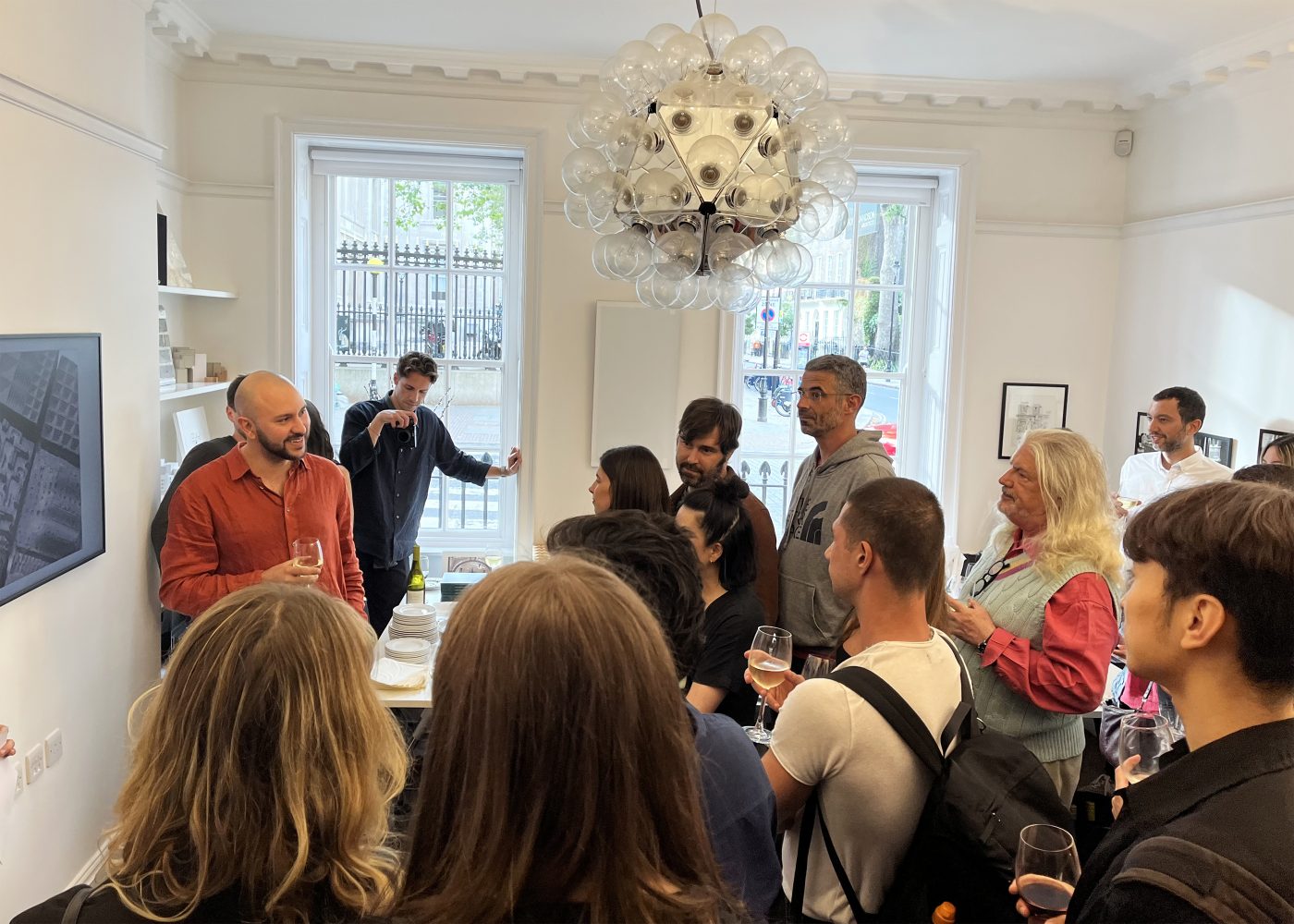 Recently, Rodić Davidson Architects held a Private View for their newest exhibition 'Artefacts of Mimar Serhan' by Serhan Ahmet Tekbas.
Friends and colleagues gathered for the event to celebrate and discuss Ahmet's work over light refreshments provided by London Review Cake Shop.
'Artefacts of Mimar Serhan' displays a collection of artefacts which venture into spaces and places lost in time, oscillating between the past, present, and future. Crafted from terracotta, the artefacts unfold as a physical novel, narrating architectures and landscapes lost in time, located somewhere in the Mediterranean and designed by the forgotten architect, Mimar Serhan.
Each artwork is crafted from red terracotta, sourced from the red clay village of Boltas in Cyprus. Using both traditional and contemporary methods of sculpting, the making process includes 3D printing, CNC milling and hand carving.
We were honoured to welcome such a creative and varied group at Rodic Davidson Architects. Many thanks to Serhan Ahmet Tekbas for giving a speech and providing further insight into their work.
The exhibition is running until the 1st November 2023 and is free to view from our display boxes on Bury Place.