Consent gained for rear extension and basement for a Grade II Listed building in St John's Wood
12.07.23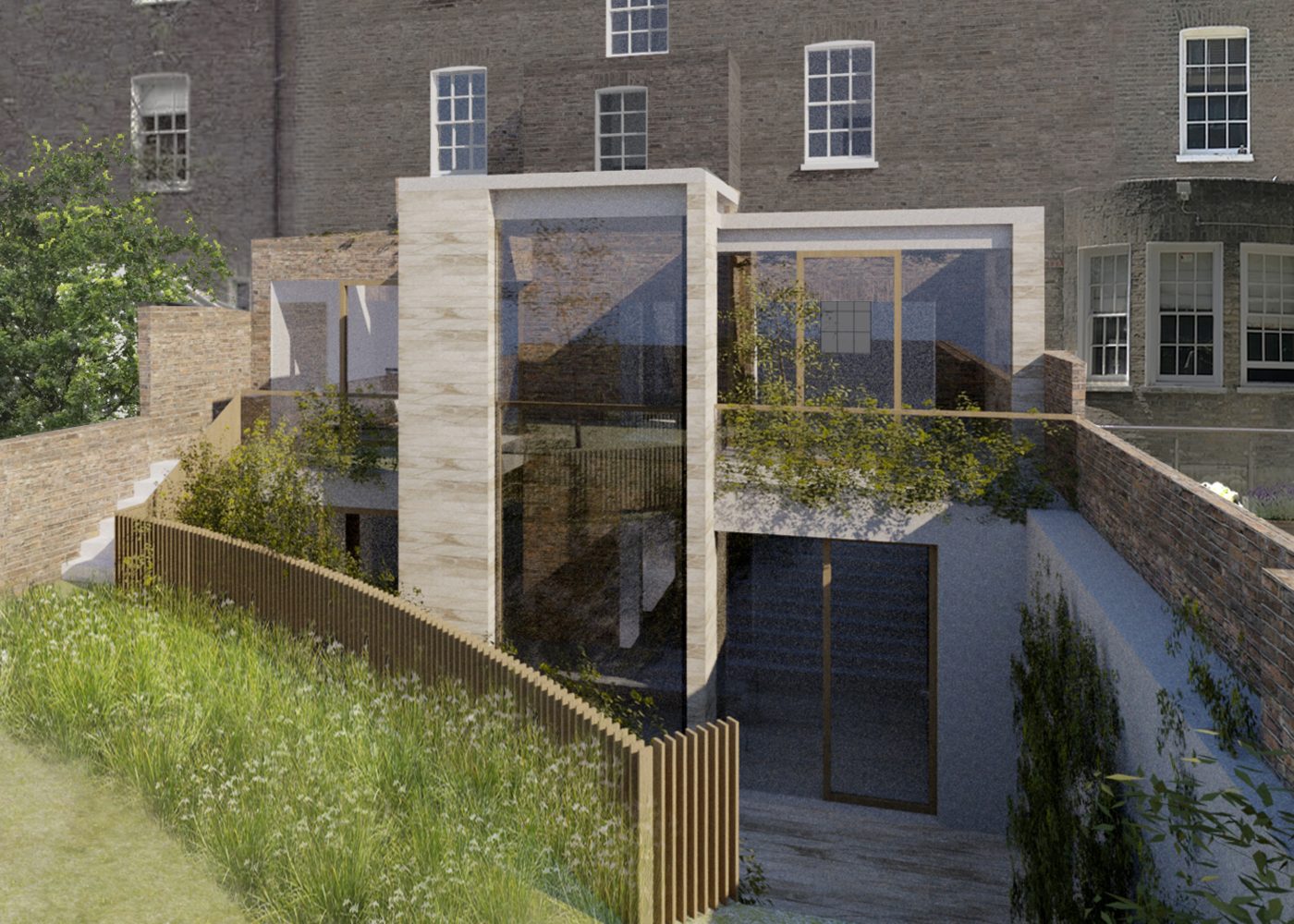 Rodić Davidson Architects have recently obtained planning permission and listed building consent for extensive internal and external works to a Grade II listed townhouse located within the St John's Wood Conservation Architecture Area, including a contemporary rear extension and a new basement level.
The four-storey single-family dwelling, built circa 1840, was given Grade II listed status in 1970 for its contribution to the 'group value' of the terrace. The appearance of the front of the house has remained unchanged since its construction, however the rear elevation and interiors have been significantly altered over the years.
The previous rear facade displayed a fragmented composition due to additions varying in height, style, and form.  Our proposal creates a more coherent rear elevation with a clear distinction between the historic fabric and new elements of the building. The consented rear extension is conceived as a light-weight addition with sympathetic connections to the main building, allowing for daylight to enter the otherwise deep plan of the ground and lower ground living areas, opening them up to uninterrupted views of the rear garden.
The newly created spaces within are provided with roof lights, double height volumes and two storey glazing, creating an intermediate space between the inside and outside.  A new passenger lift has also been included to provide access from the existing body of the house down to a new basement swimming pool level.  The basement benefits from natural light achieved through the use of two discretely located walk-on rooflights.
In the main body of the house, the proposal better reflects the original plan form of the listed building by reversing unsympathetic works carried out in the past. Where new partitions are required, these utilise a light-touch approach providing transparency where required and connecting sensitively with adjacent walls so as to minimise impact on original fabric.
The project is due to commence on site later this year.