Light Lines: The Architectural Photographs of Hélène Binet
28.01.22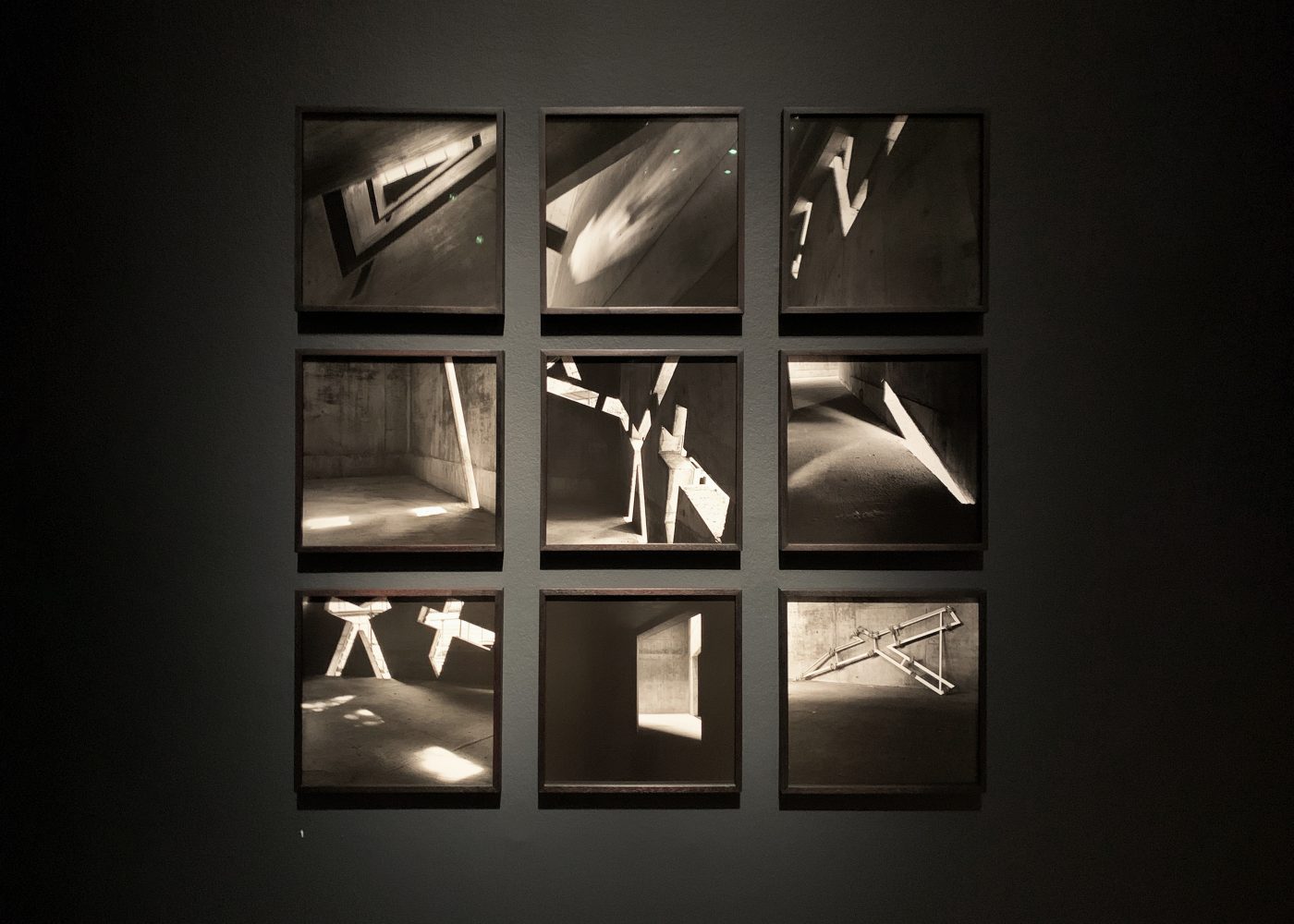 The Rodić Davidson team visited the Royal Academy after work to view the exhibition 'Light Lines: The Architectural Photographs of Hélène Binet'. It was inspiring to see the work of other architects such as Zaha Hadid, Daniel Libeskind and Peter Zumthor through Helene's eyes.
We recall Hélène's shoot of North Vat: it was a still, crisp day. Hélène spent time to understand the building in its environment. She stayed the night in the house.
All her shots were taken on a large Swiss-made medium format camera using analogue film. The process was theatrical and undertaken at speed; Hélène, followed by an assistant, continually moving on the shingle, head in and out of a thick black cloth attached to the heavy apparatus. The image was projected, very faintly and up-side-down on the view finder glass. The film plates were large and only two shots could be taken on each one hence a large suitcase full of film which was wheeled across the shingle.
We tried to refrain from any briefings, and so eagerly awaited to see what Hélène understood our building to be and how it connected to its environment.
We see Hélène's photographs as poems, distilled essence of places but also reservoir of poetic possibilities. Through her lens, Hélène always seems to be seeking to capture the concepts of architectural intent.  In that way, her work becomes an integral part of the discourse of a design practice, informing projects that are yet to be imagined.
At North Vat, we felt that Hélène imagined the building as a jewel, among many, hanging from the line of the horizon, crisp yet also entirely jagged, just as everything else that was laying abandoned in the barren Dungeness landscape.
In Hélène's exhibition at the RA, her photographs present the sculptural texture of places. Some of the shots are presented as huge canvases; but instead of revealing digital pixelation, their analogue production causes them to become ever more earthy and tactile. Most are in black and white or featuring muted colours. These tones are interrupted by occasional bursts of colour such as in the ceiling of Corbusier's Couvent La Tourette, its impact reverberating throughout the room.
Light Lines : The Architectural Photographs of Hélène Binet
23 October 2021 — 23 January 2022