Knightsbridge Site Progress #2
24.04.23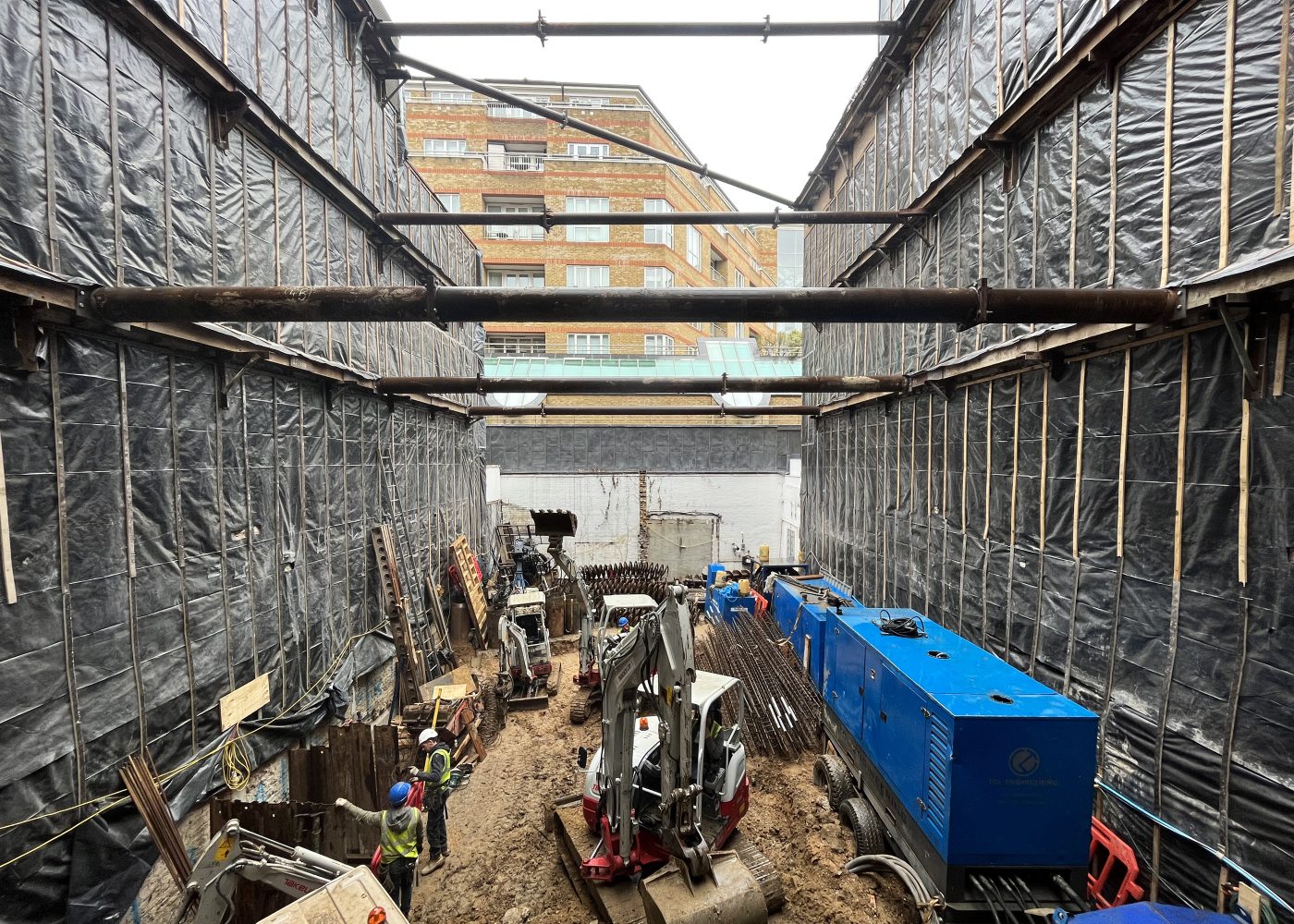 The Rodić Davidson team went on a recent site visit to one of our projects in Knightsbridge, located near Harrods. The team visited the site during its strip-out stage a few months ago. Since then, most of the building has been demolished, retaining only the historical Gothic style Front Façade. By keeping the original part of the façade and re-building the non-original façade in a more historically accurate manner, the overall appearance of the building and its context has been preserved and enhanced, whilst new internal floor structures are being built to meet modern society's needs and regulations.
The team had the opportunity to inspect the temporary works involved in the façade retention, which we found to be significant structures in their own right. The temporary works support the existing elements of the building whilst preventing excessive movement. Special attention was paid to the temporary propping of the adjoining party walls, formed by horizontal steel beams that temporarily replace the internal structure of the building.
The underpinning of the party walls had been completed and the installation of secant piles have commenced to enable the excavation of the basement levels. Secant piles are formed by boring holes into the ground and filling them with concrete, a highly specialized operation requiring extensive knowledge of construction and engineering as well as soil and site conditions. There are several advantages of using bored piles over other types of piles, such as less disruption to adjacent soil and reduced noise, vibration, and disturbance to adjacent buildings.
The project will comprise seven new high-end apartments and is due to be completed in early 2025.