RDA visit Janie Lightfoot Textiles' Conservation and Restoration Studio
13.05.22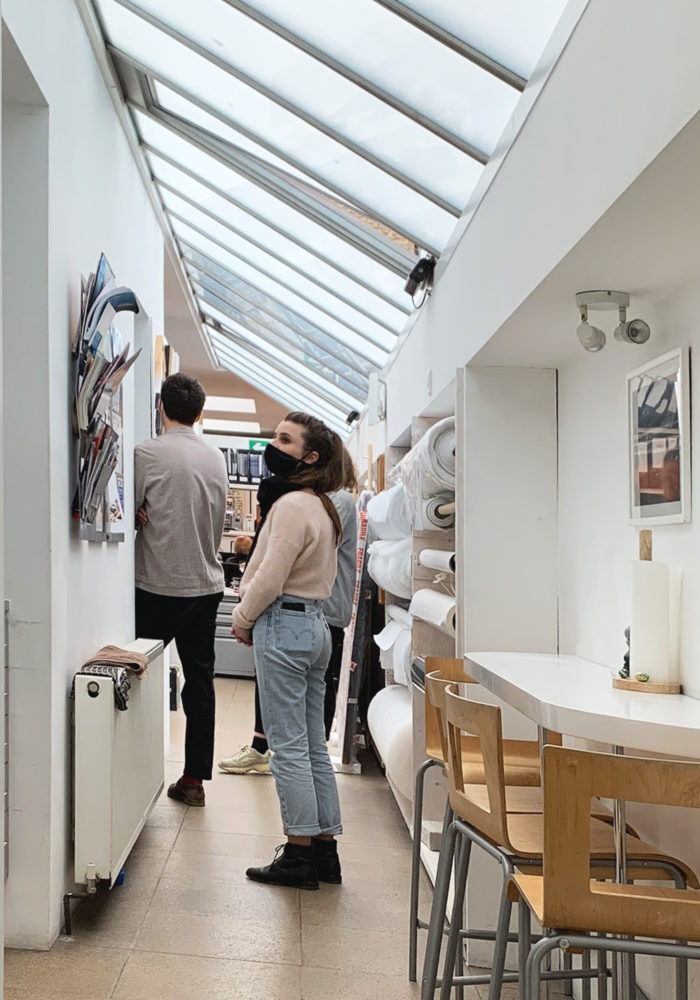 The Rodic Davidson team visited Janie Lightfoot Textiles' Conservation and Restoration Studio in Northwest London.
"Janie Lightfoot Textiles conservation studio was established in 1977 and has a long history working closely with prominent institutions, national and international museums, churches, dealers, auction houses, private collectors, and members of the public. Project locations include America, Mongolia, South Africa, France, Denmark, Bhutan, Kuwait and India, including the setting up of museums in Gjirokaster Albania and East London, South Africa. 
With a team of eight conservators and a broad skill base, the studio is capable of tackling diverse and complex objects, ranging from large three-dimensional textiles to fine intricate items."
Janie gave us a private tour of the studio including workshop, storage, and gallery spaces. Her wealth of knowledge in the field of textile conservation and restoration is impressive, giving us a unique insight into the heritage of historical garments and intricate processes required to restore and conserve textiles. The historical analysis, attention to detail, and diligence with which her studio operates bears a similarity with the intricate approach we regularly equip when dealing with Listed Buildings.
Rodic Davidson Interiors are collaborating with Janie and her team on a project which seeks to conserve and display a unique collection of sculptural Haute Couture dresses. The workshop visit allowed the Rodic Davidson team to gain a forensic understanding of the conservation process and how this plays an integral role within our project. Thank you Janie and we look forward to visiting again soon to see the next steps!