London Festival of Architecture 2022
09.05.22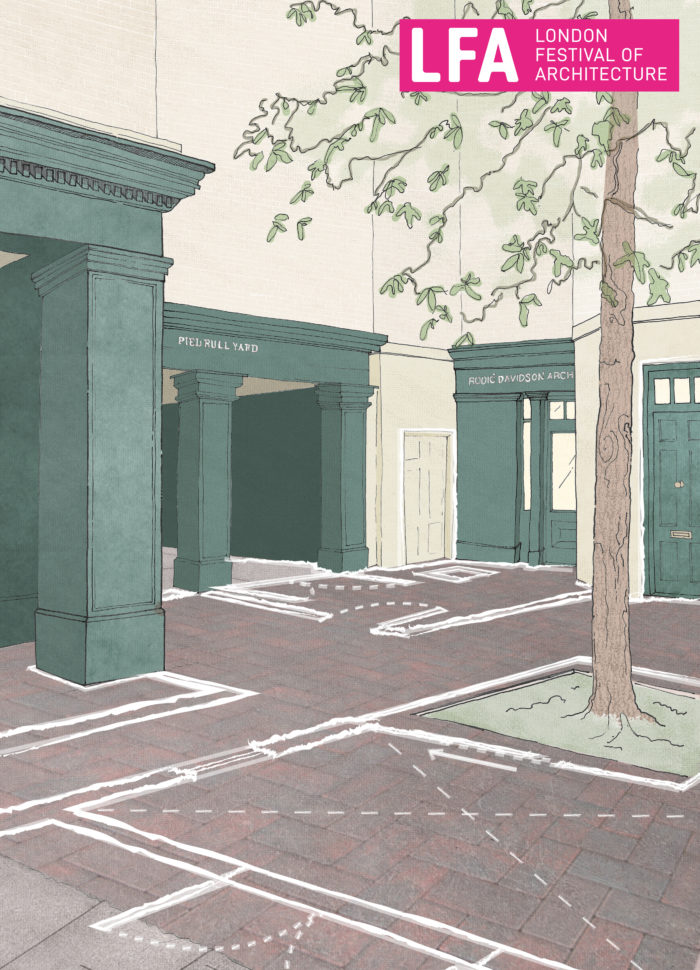 Rodić Davidson Architects are proud to announce that we will be taking part in this year's London Festival of Architecture with a courtyard installation, Performing the Plan.
Derived from this year's theme, Act, by transposing a 1:1 scale floor plan onto the courtyard adjacent to our studio, Rodić Davidson Architects encourage members of the public to actively navigate and engage with the notional space created.
The installation seeks to evaluate the influence that design has on both public and private realms; creating a stage upon which the graphic spatial intervention can be appropriated by visitors through movement and behaviour.
Following two years of restrictions on in-person events and the return of the festivals' Studio Lates initiative, the practice will be opening its doors on the 24th of June as part of the Fitzrovia and Bloomsbury evening.
The evening will include an introduction from the Architects, with visitors prompted to consider how the graphic spatial intervention can be appropriated through movement and activity. Free tickets for the event are now available on Eventbrite.
As preparations for the installation begin, stay updated on our progress in upcoming News Posts or follow us on Instagram.