Planning Permission for inhabitable landscape scheme in Cambridge
06.02.20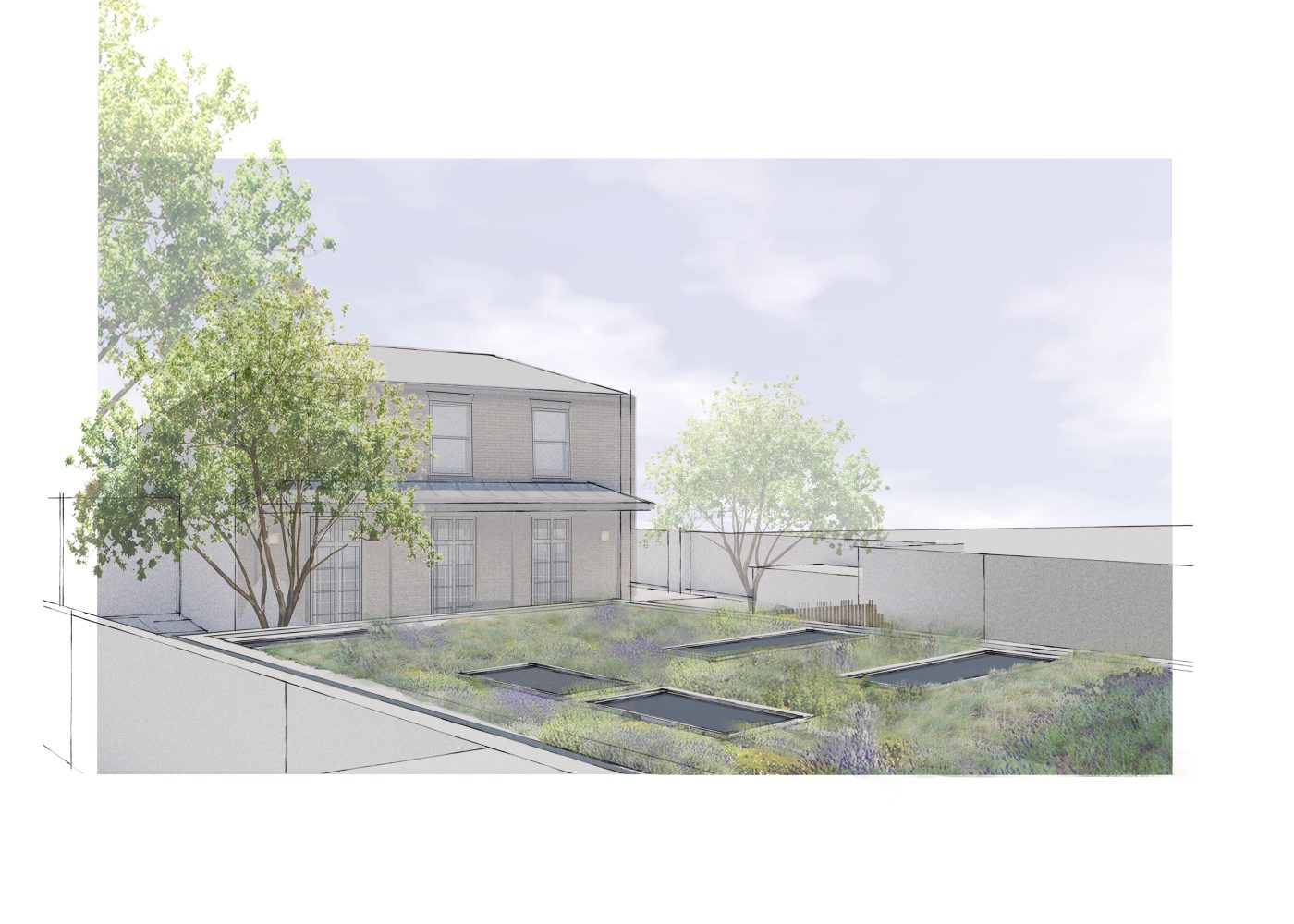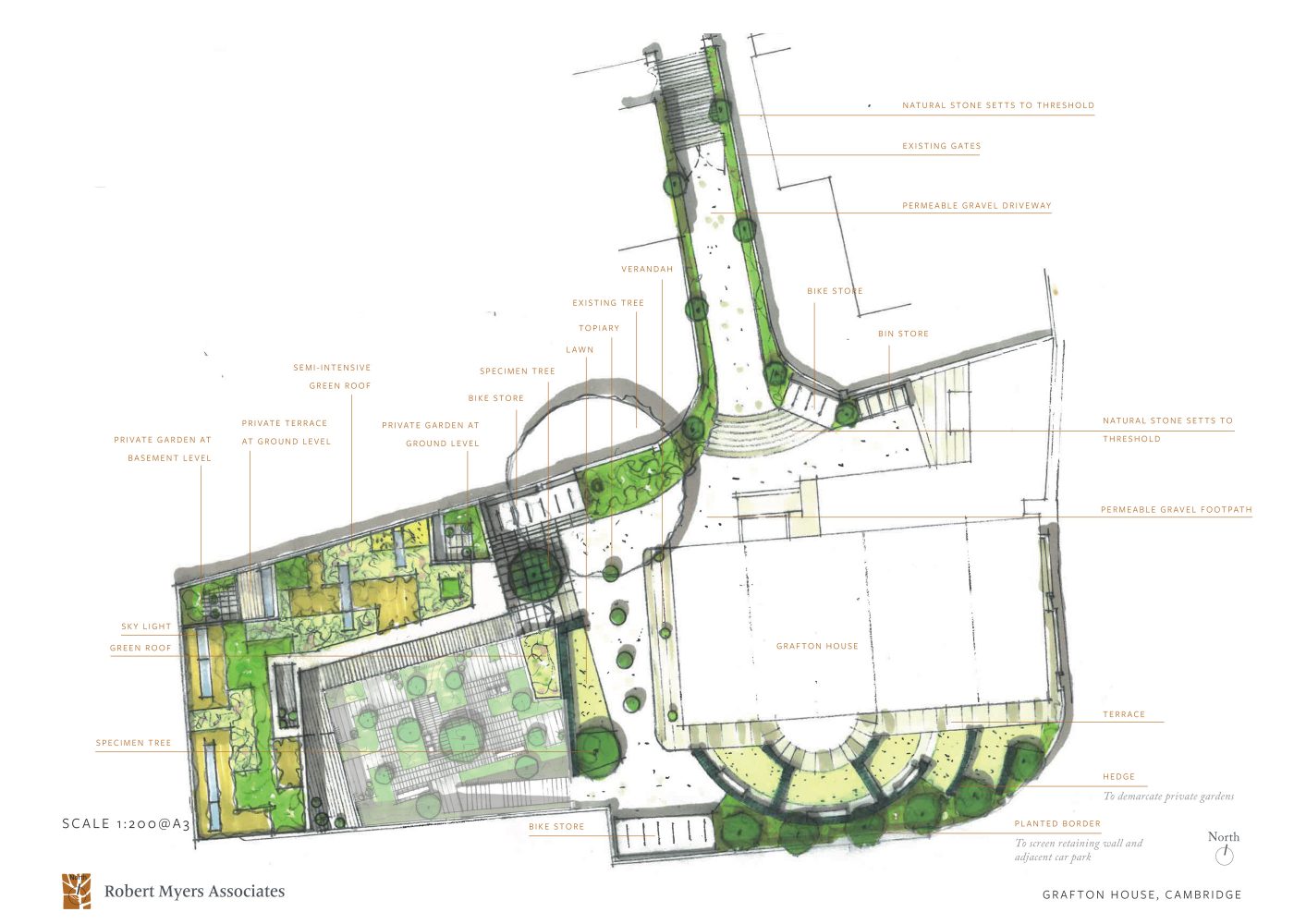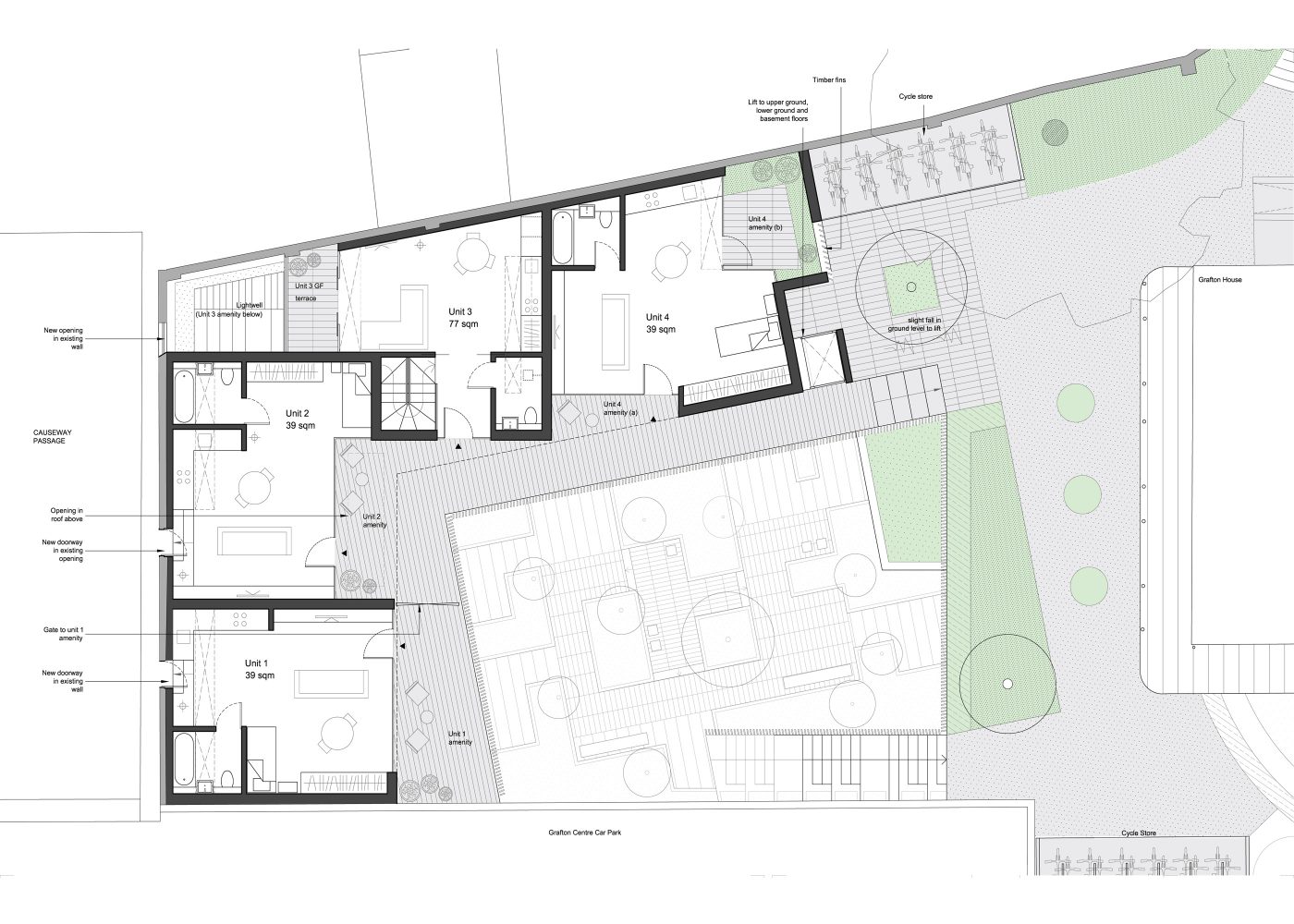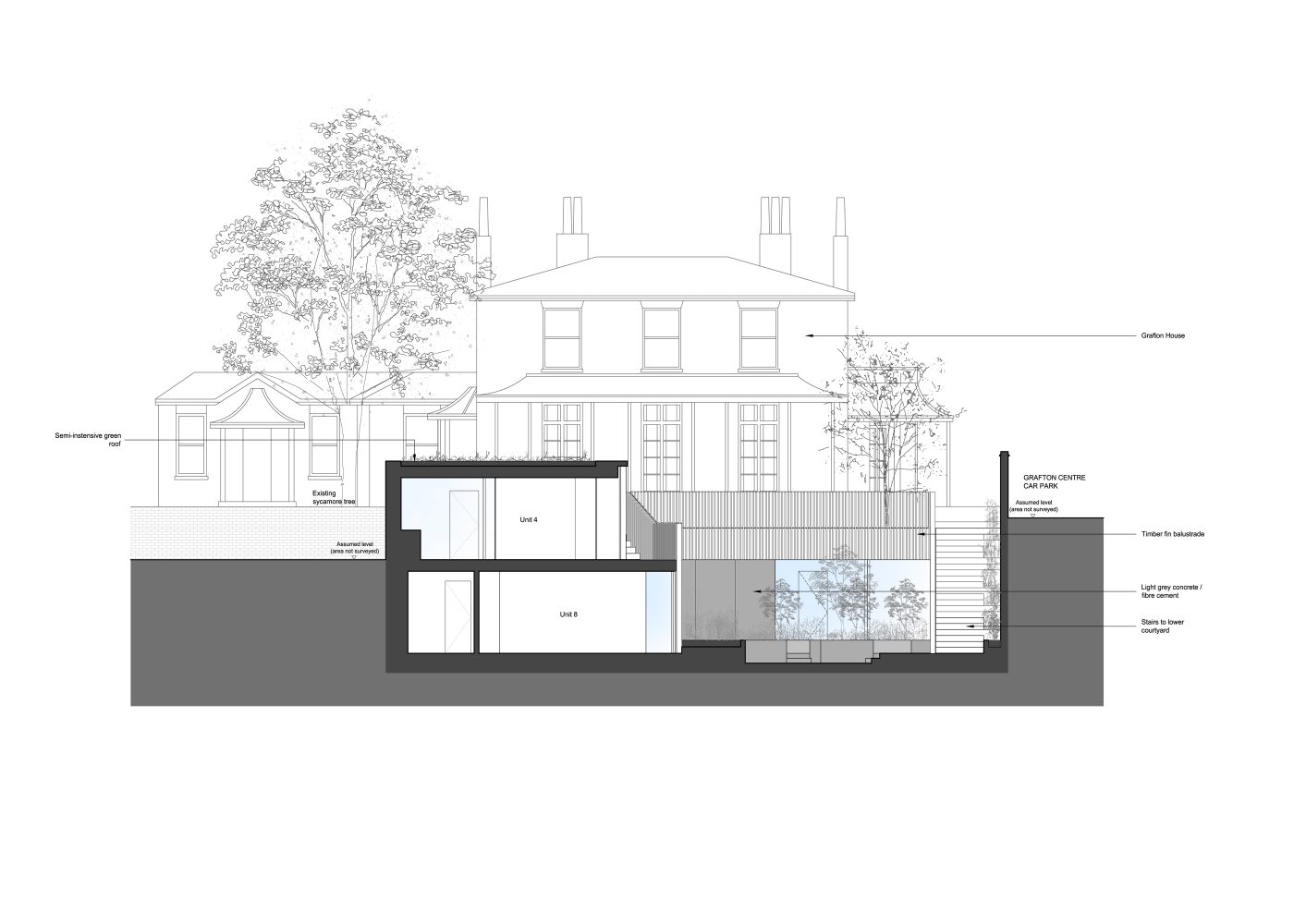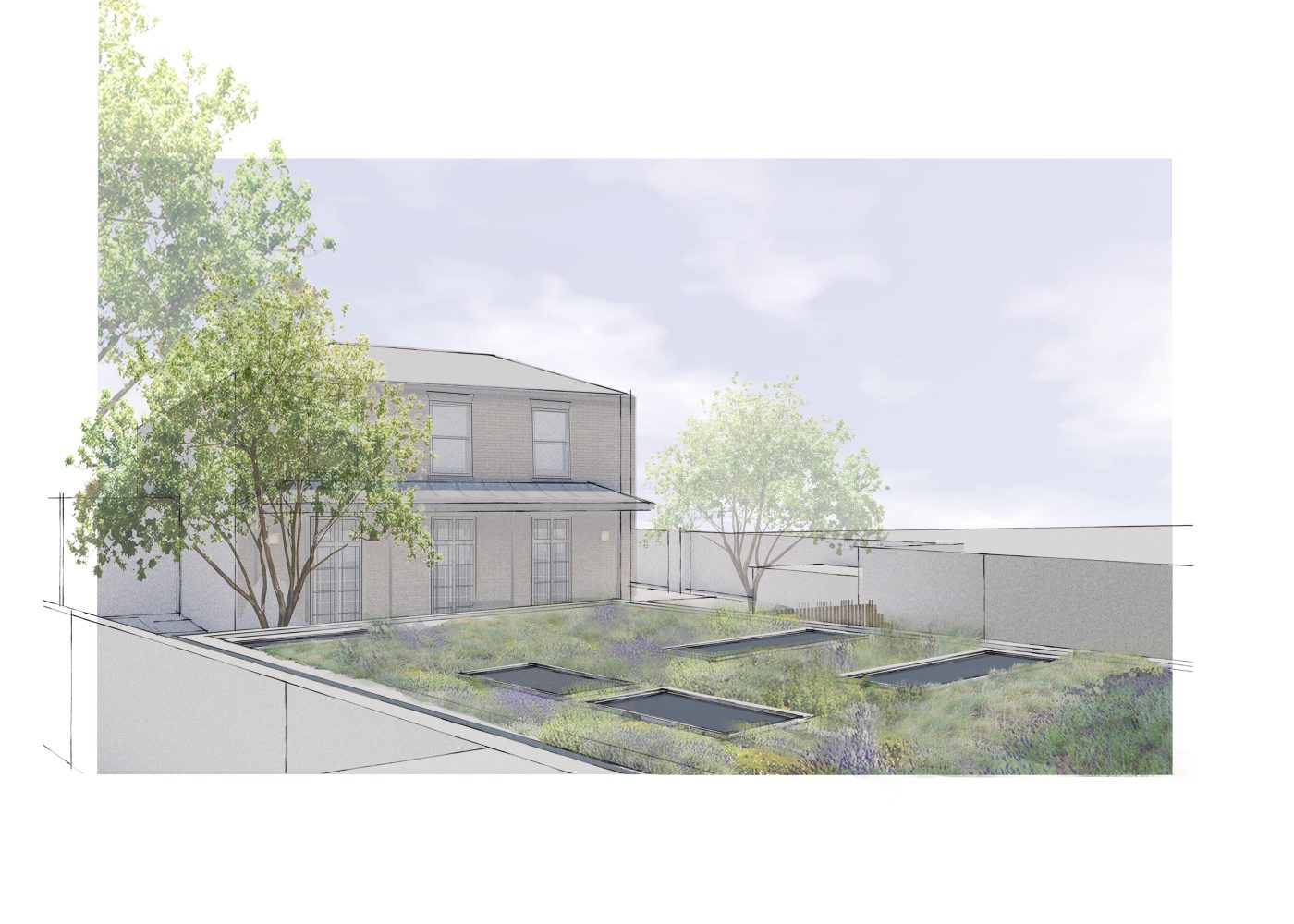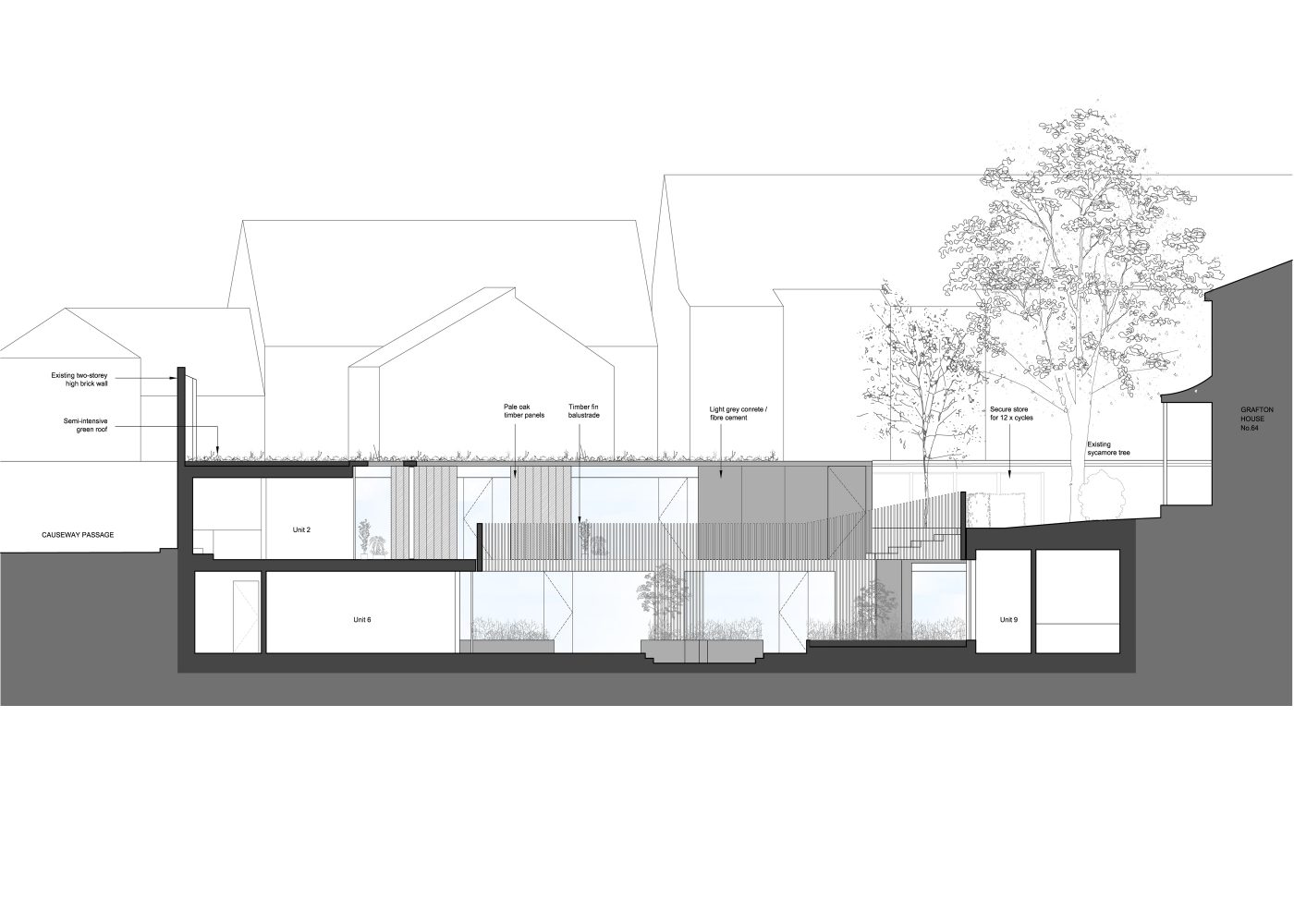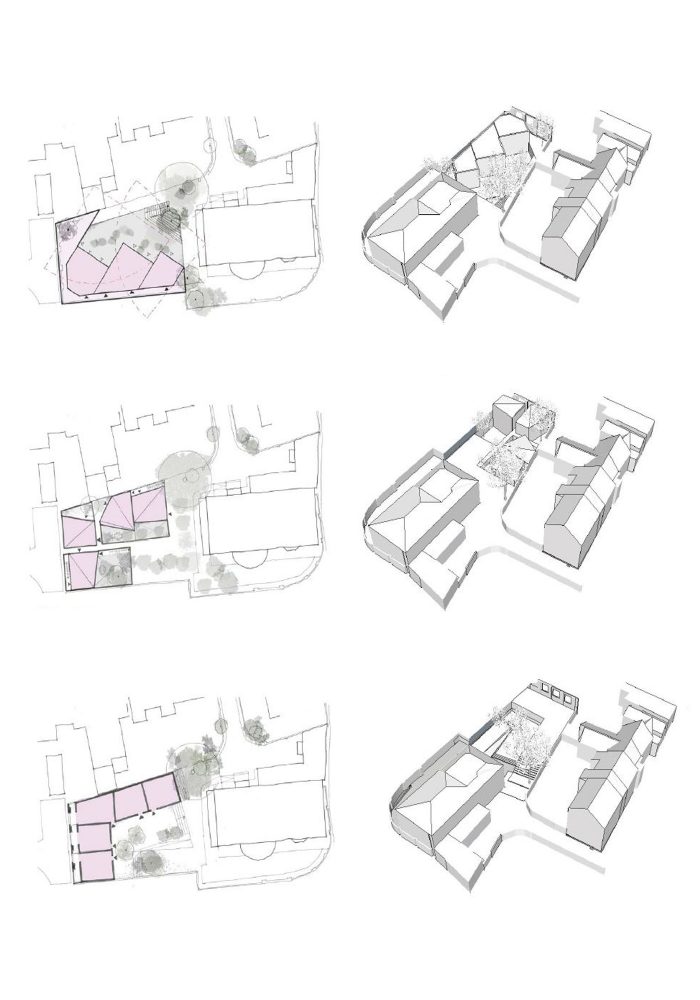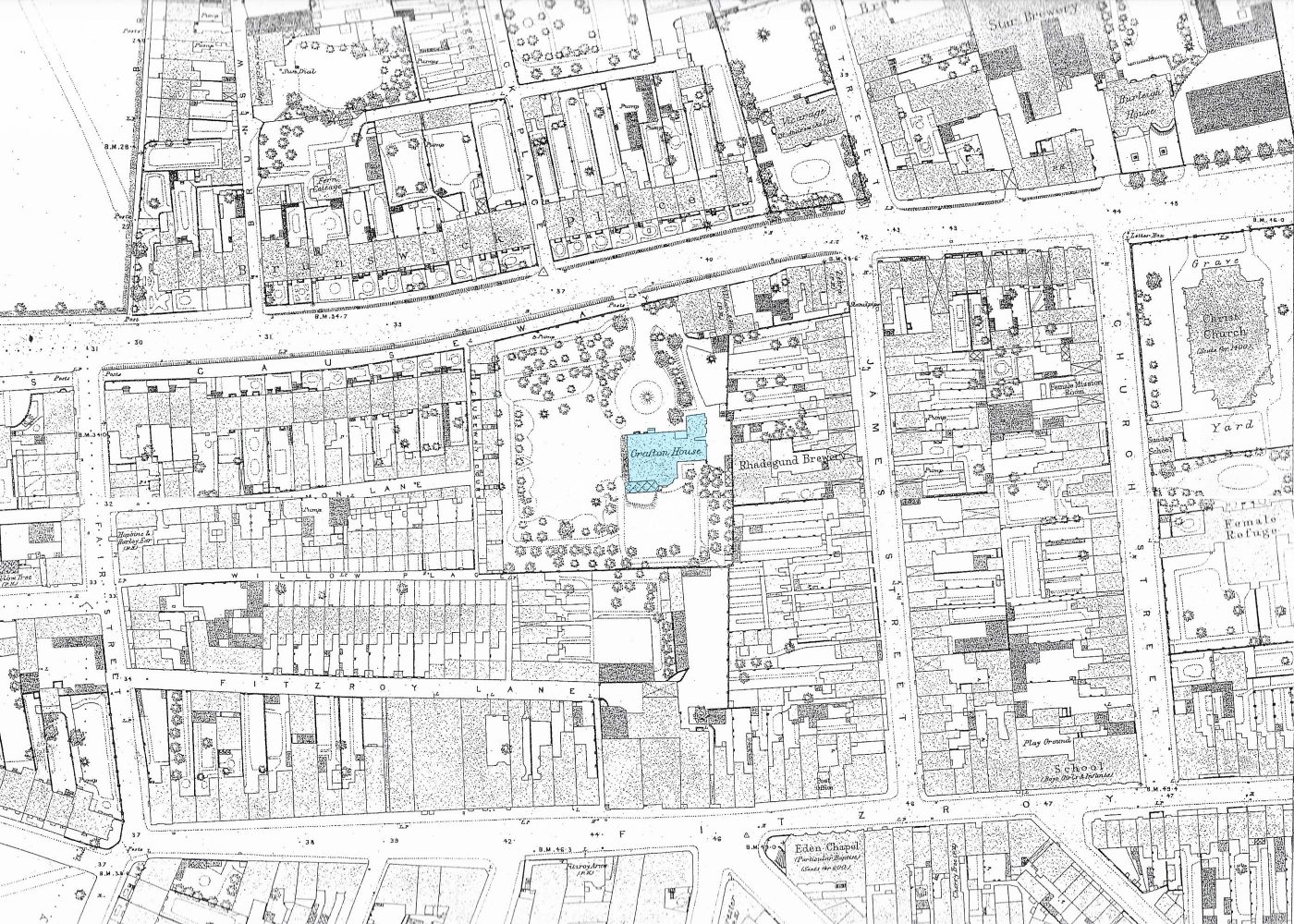 Planning permission has been secured for nine self-contained residential units within the former grounds (now carpark) to the west of Grafton House in Cambridge. Grafton House is a Building of Local Interest and situated within the Kite Conservation Area to the east of the historic city centre of Cambridge. Our client has already completed the conversion of the house to create 16 self-contained apartments. The carpark development now forms the second phase of development.
The  house was originally built in 1830 and set within extensive landscaped grounds. Historic maps from 1886 show this landscaping. However, the setting has been eroded over time, firstly with the development of houses along the north of the site to Maids Causeway in the late 19th Century and latterly the development of the Grafton Centre in the 1980s.
The architectural design and landscaping has developed from close collaboration between Rodić Davidson Architects and Robert Myers Associates and has been informed by an early appraisal of the significance of the site and wider area heritage aspects.
Our shared ambition has been to reinstate the sense of the former landscaped garden. The form of the building is intended to be read as part of the landscape rather than an object on the site. The L-shaped plan form and green courtyard is based on an orthogonal grid to reference the language of a formal landscape garden attached to a high-status historic house.
The massing is set down within the site, with a planted green roof. The client decided to commit to the inhabitable landscape scheme due to its sensitive approach, low-impact on the setting of the building of local interest, and enhancement opportunity for the Conservation Area while also providing much needed high quality, car-free, small-unit central Cambridge housing.
The Officer Report commented, "The new planting on the roofs will give something back to the surrounding areas by the views of it as the vegetation grows and this would be an enhancement of the Conservation Area."