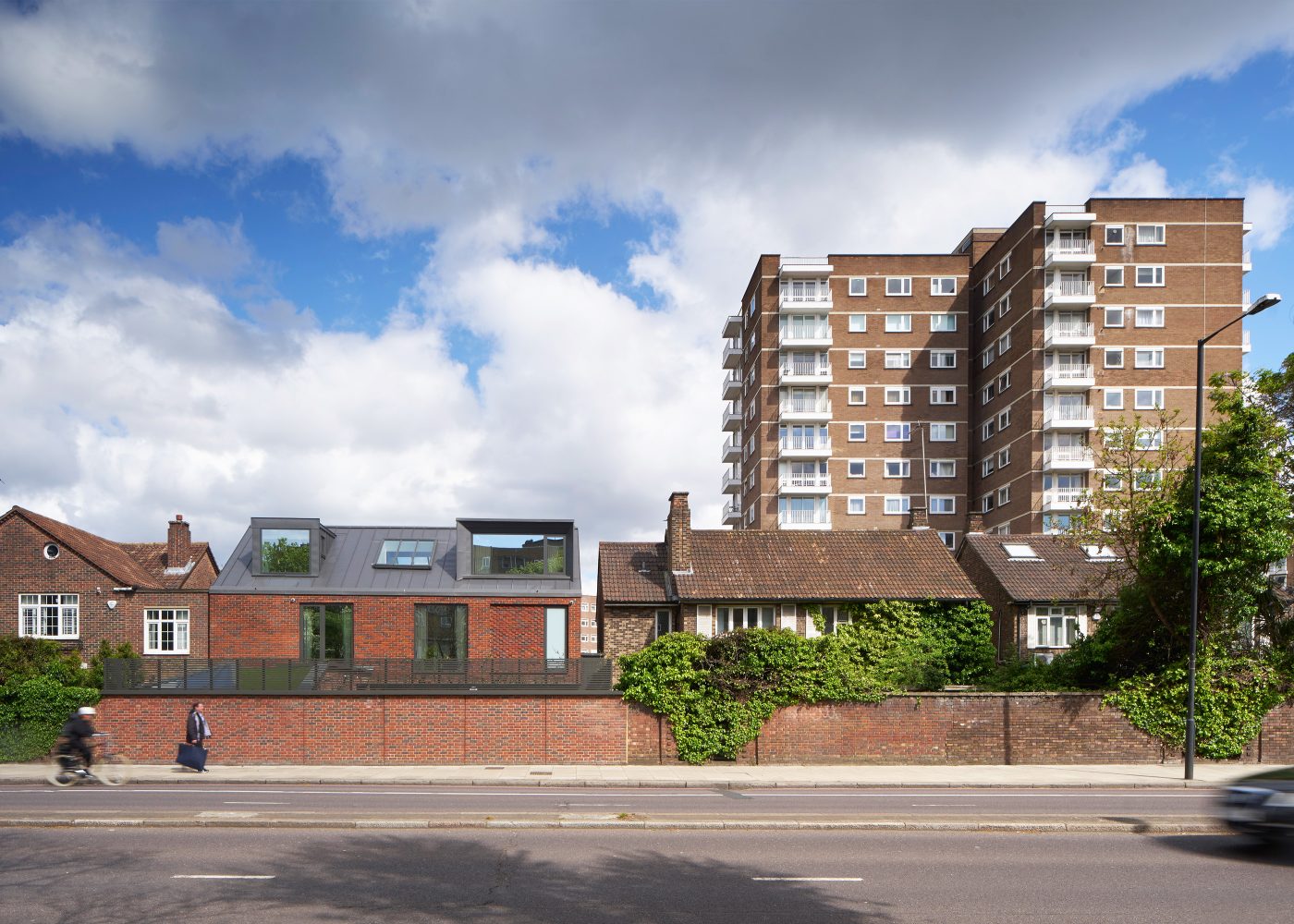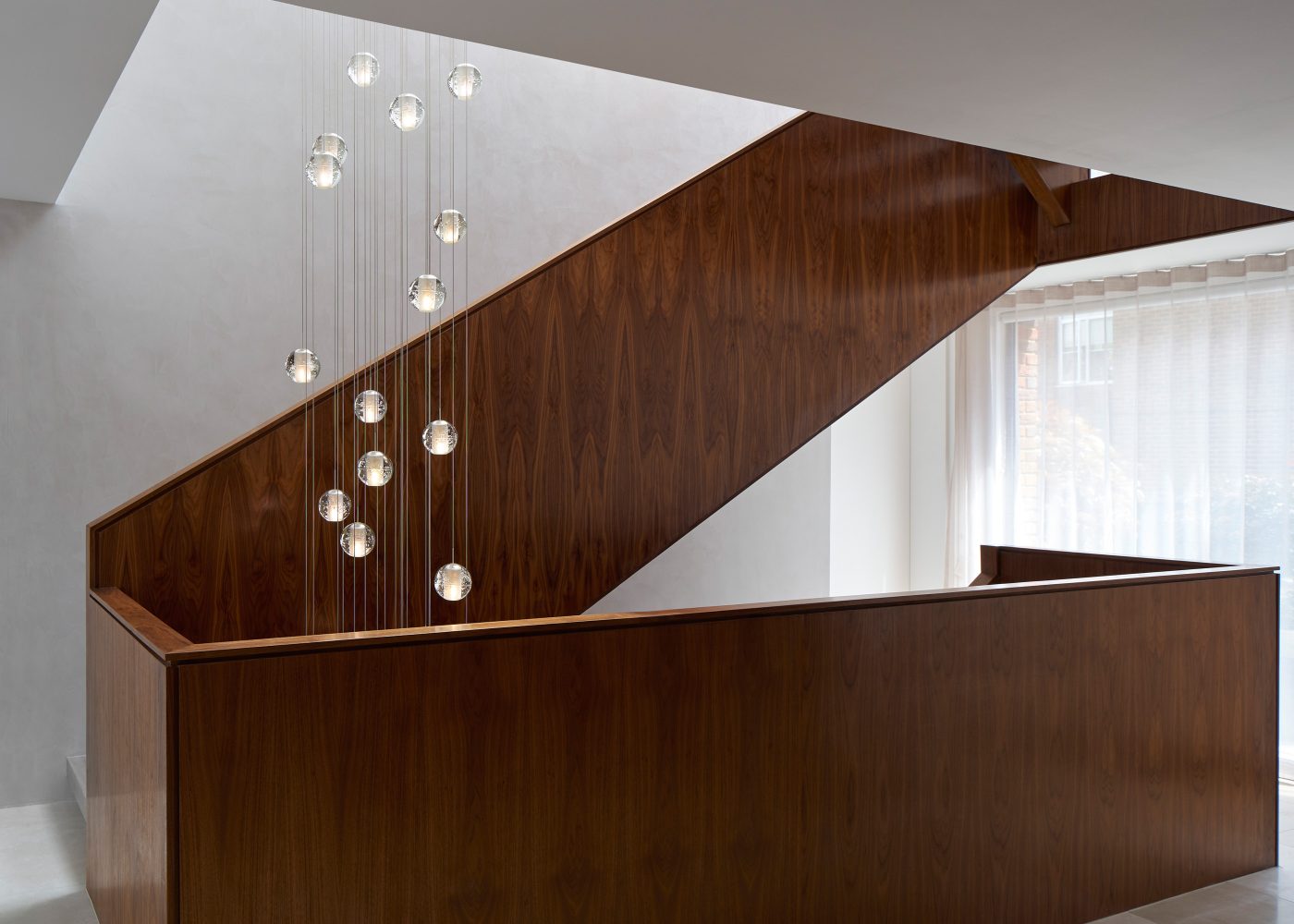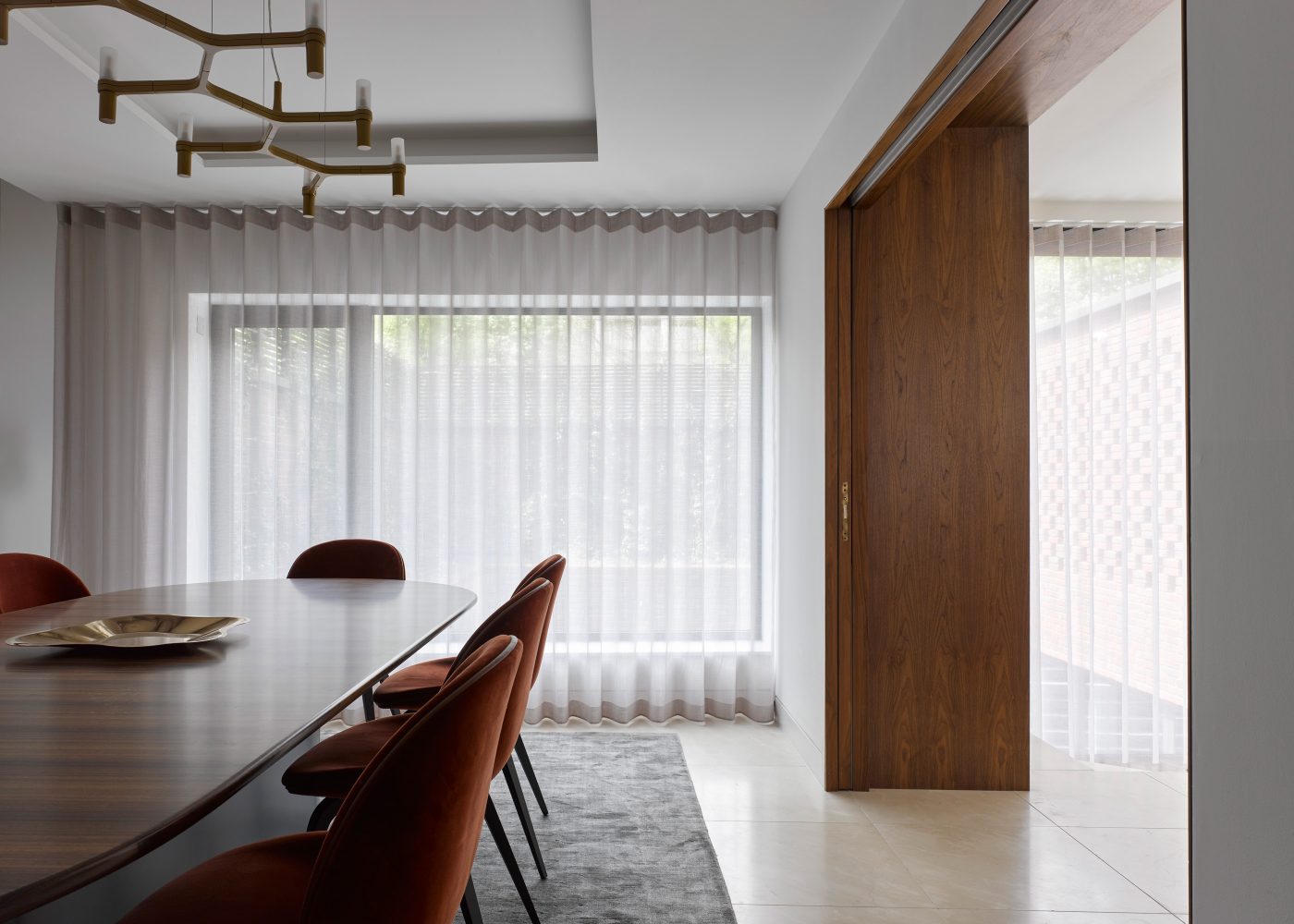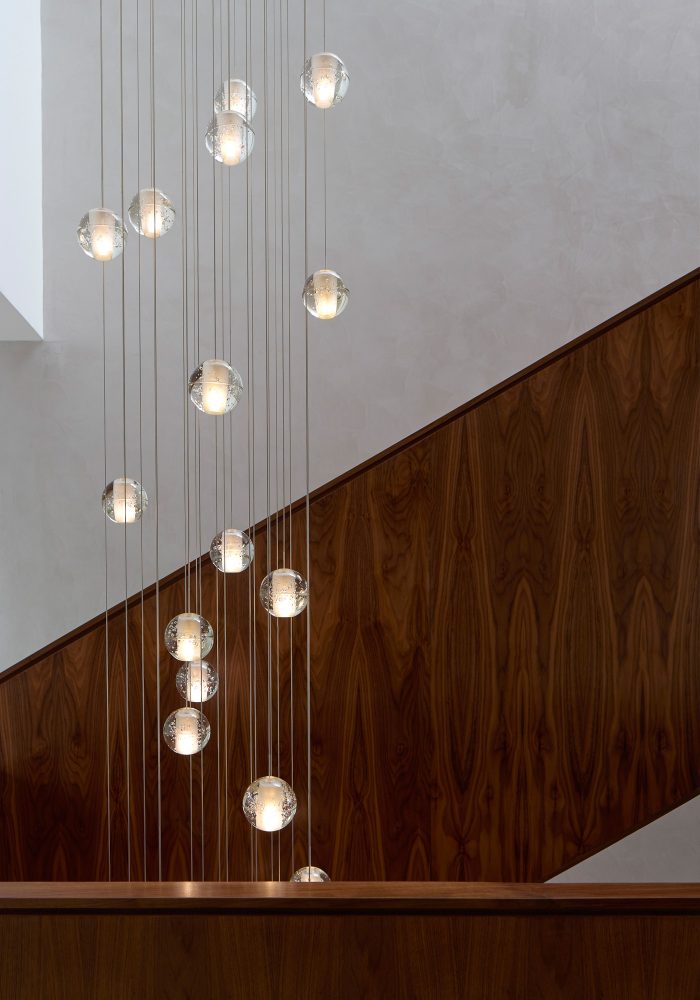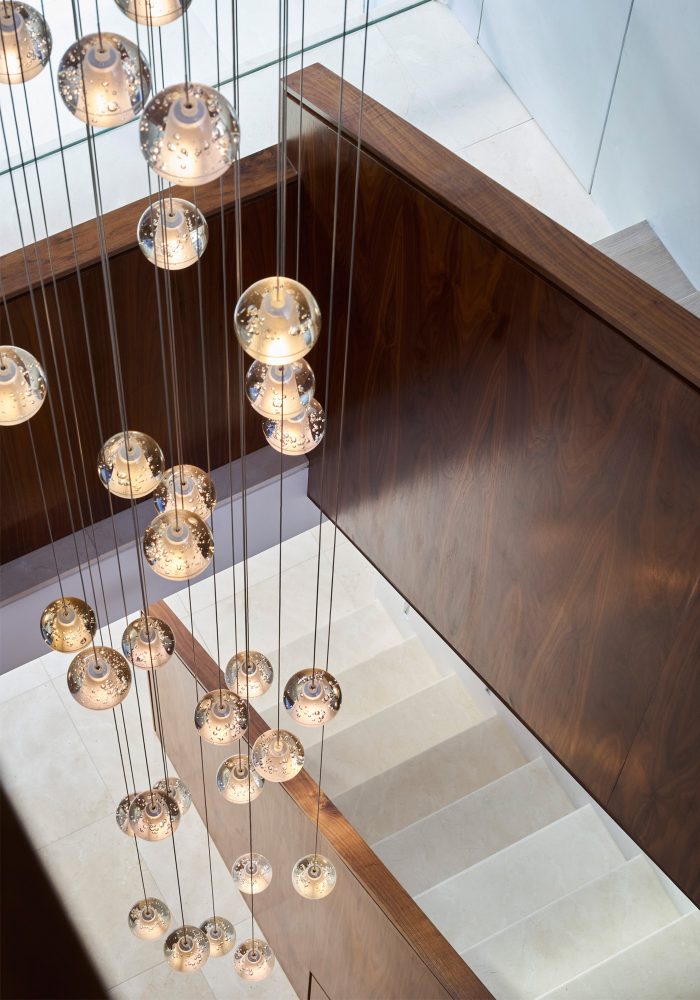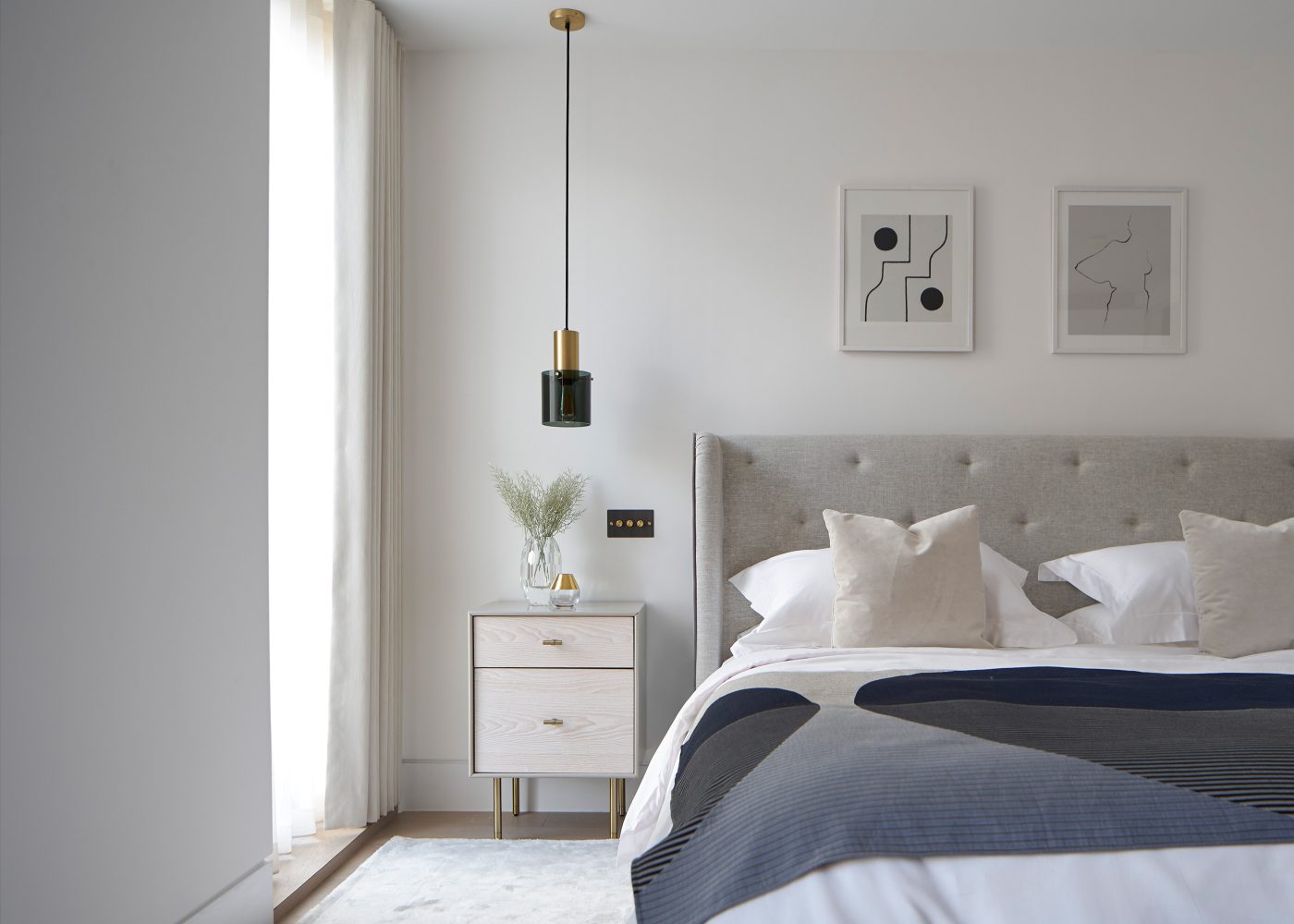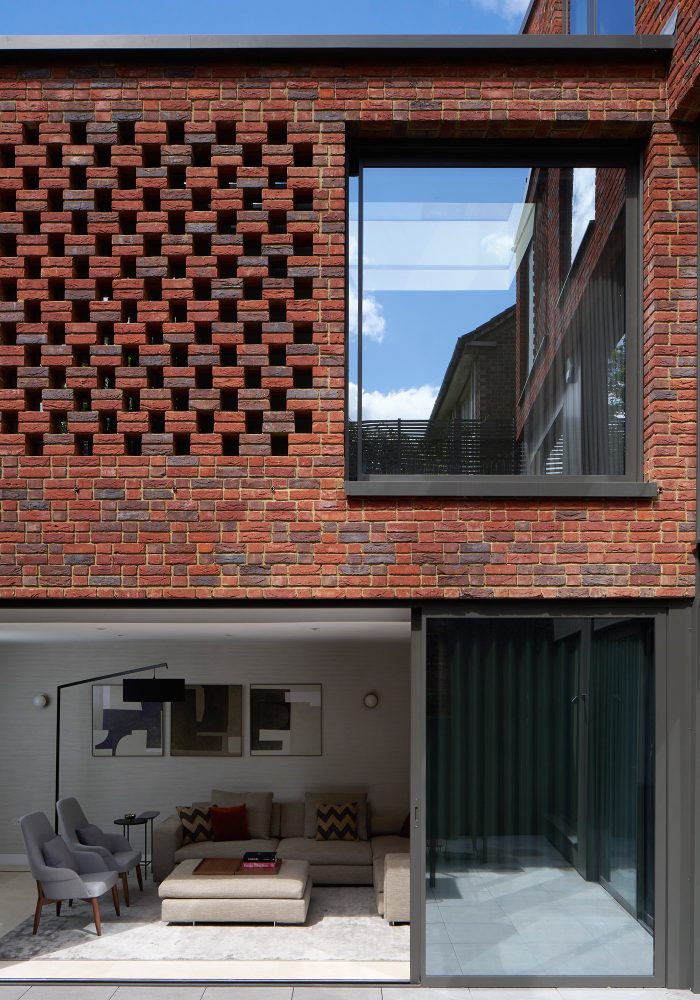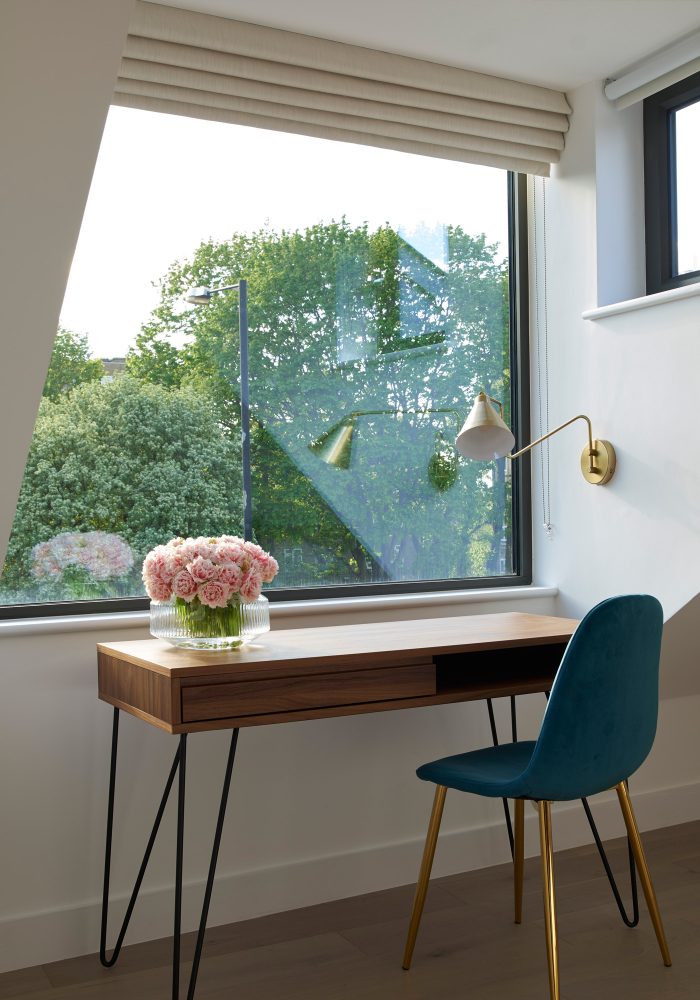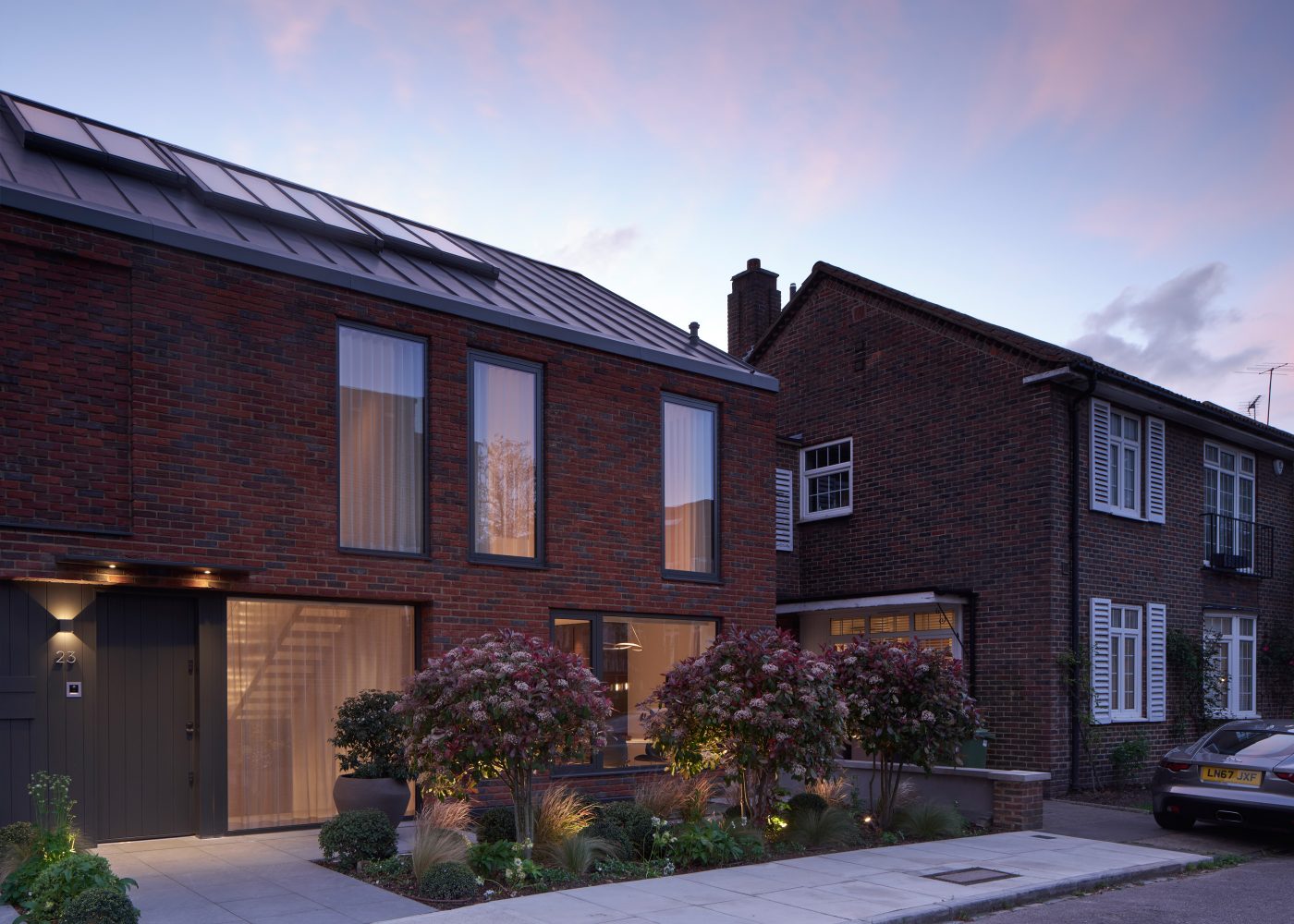 This new build home sits on a private road within the heart of St John's Wood within the Borough of Camden, and close to Primrose Hill.  Rodic Davidson, working with Savills Planning, secured planning permission for a new build house to replace the existing two-storey 1960's property which had previously fallen into disrepair.
The design of the new house, needing to resume its place within the terrace without an increase in height, was ambitious; we proposed that four stories replace the previous two stories. The designs more than doubled the internal area from 192 sqm (2066 sqft) to 397sqm (4,273 sqft). This was achieved by excavating a voluminous new basement and also through the careful adjustment of floor levels and creation of dormers allowing for a new floor at roof level.
The scale and form of the proposal reference the neighbouring properties whilst relief brick detailing and modern materials, including a zinc roof and expansive glazing, provides a spacious, contemporary living.
The site had a couple of notable physical constraints. The first was the proximity to the busy Finchley Road which bounded the rear of the site. This significantly influenced the design of the garden and resulted in a sunken courtyard at basement level, with stepped planting to shield the external space from the noise of the highway. The desire for a basement and sunken courtyard was realised through complex engineering and construction in order to overcome the second significant constraint: the location of the basement which sits within three metres of the London Underground.
The large windows and skylights allow ample daylight to penetrate deep into the building. The core of the property is the central lightwell, filled with a timber veneered balustrade and stair. This focal piece rises up against a four-storey, polished plaster wall as light falls, bathing the entire sculptural element. The open risers provide glimpses from the front to the rear and allow daylighting to wash through onto the textured wall. The solid balustrade wraps around the pendant, bringing focus to the delicate drops of light.
The project gained planning permission in winter 2013, commenced construction in 2016 and was completed in Summer 2021.
Read

more

less