Sustainability and Historic Buildings
20.01.20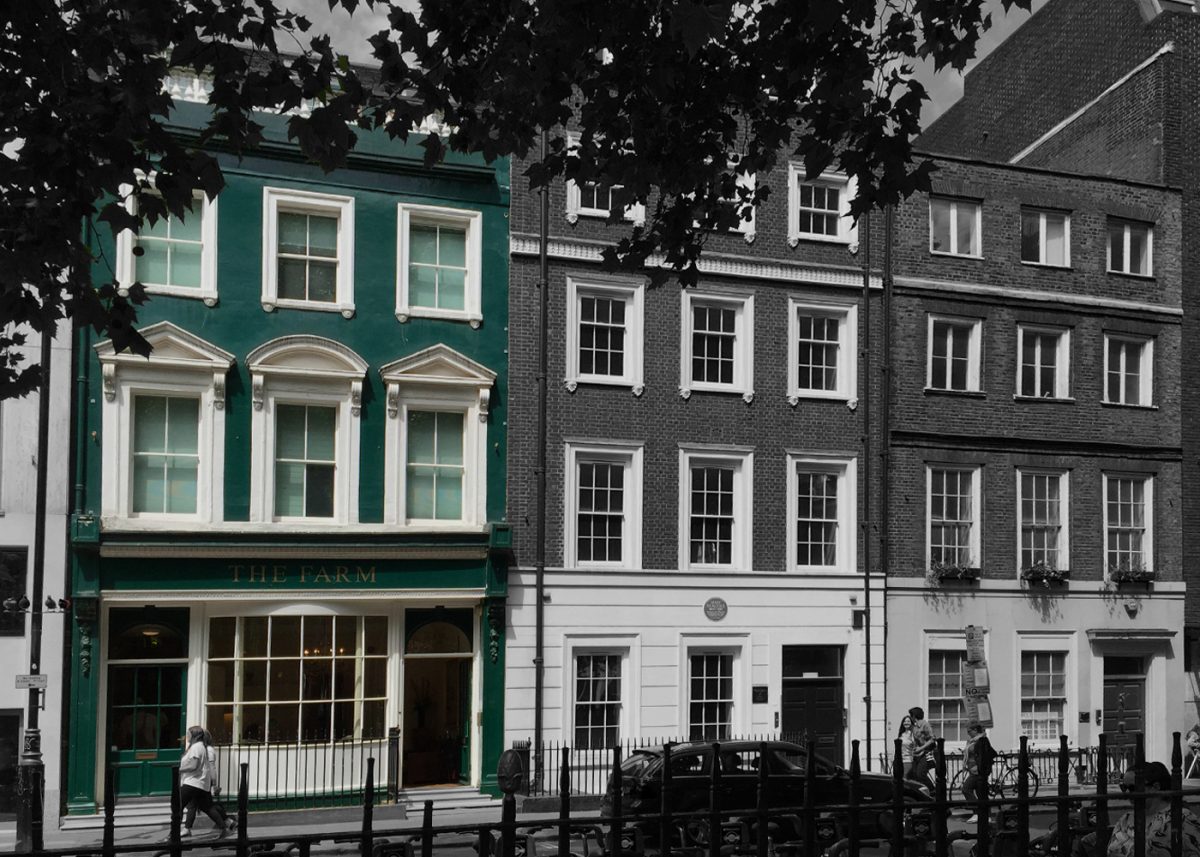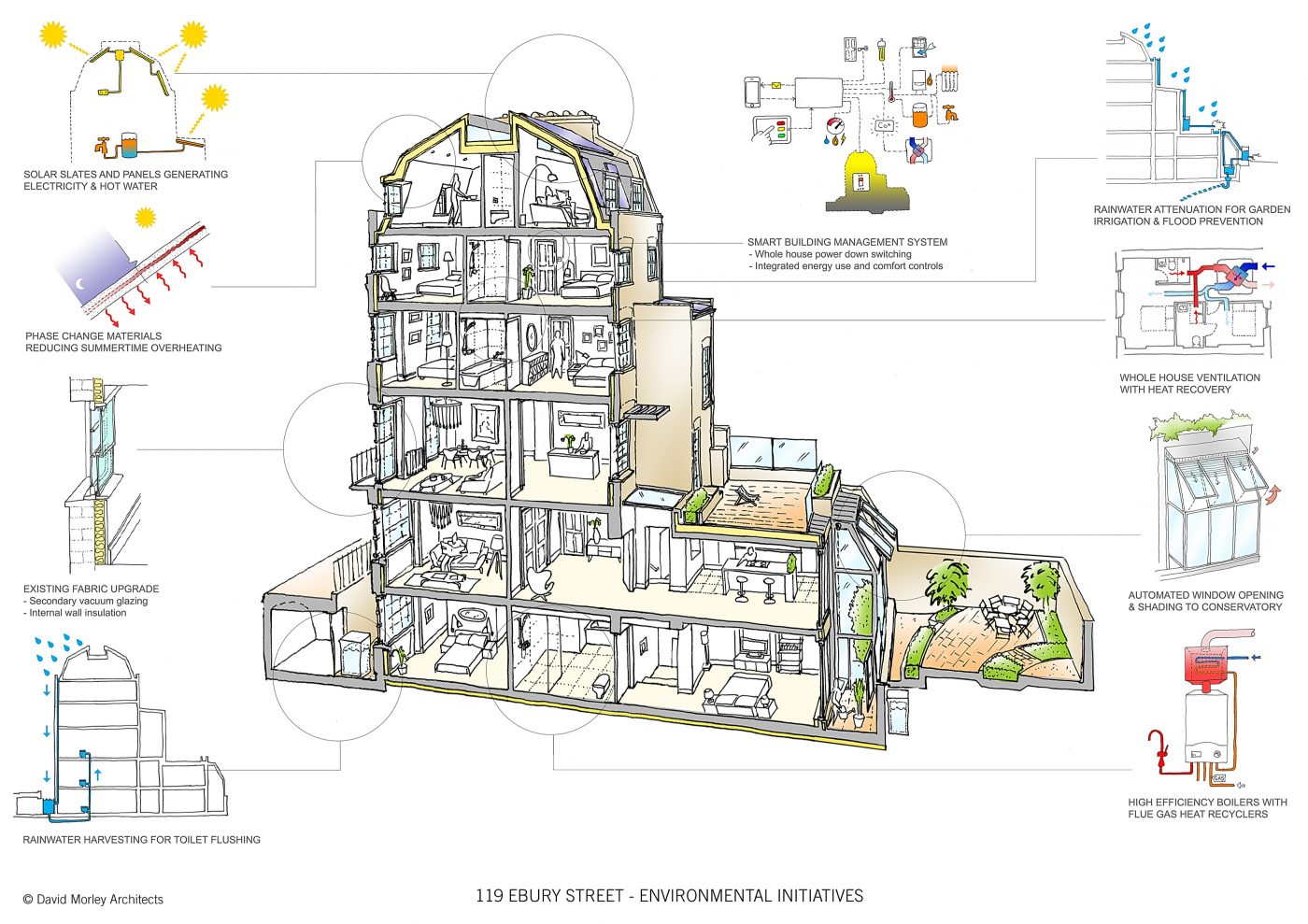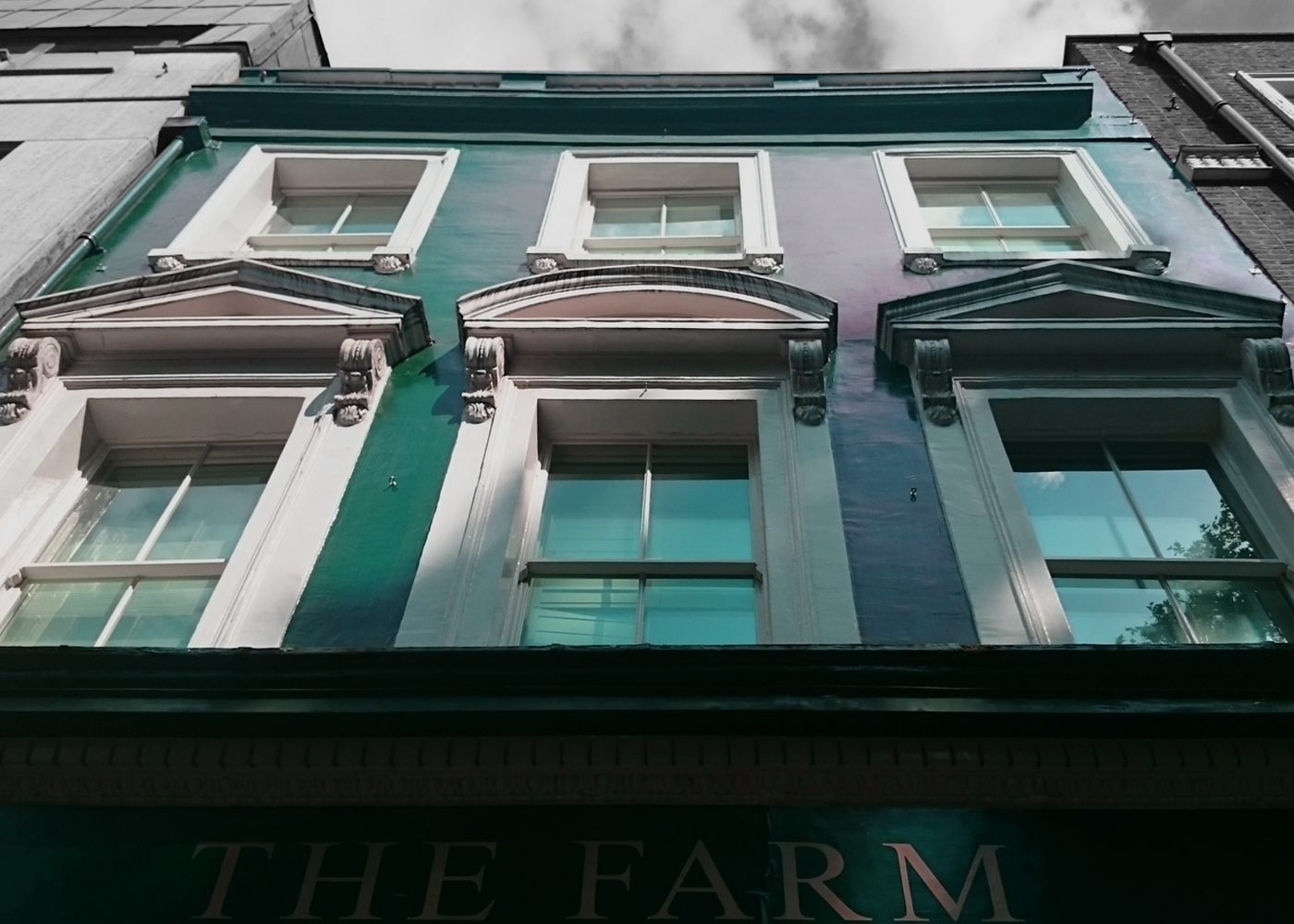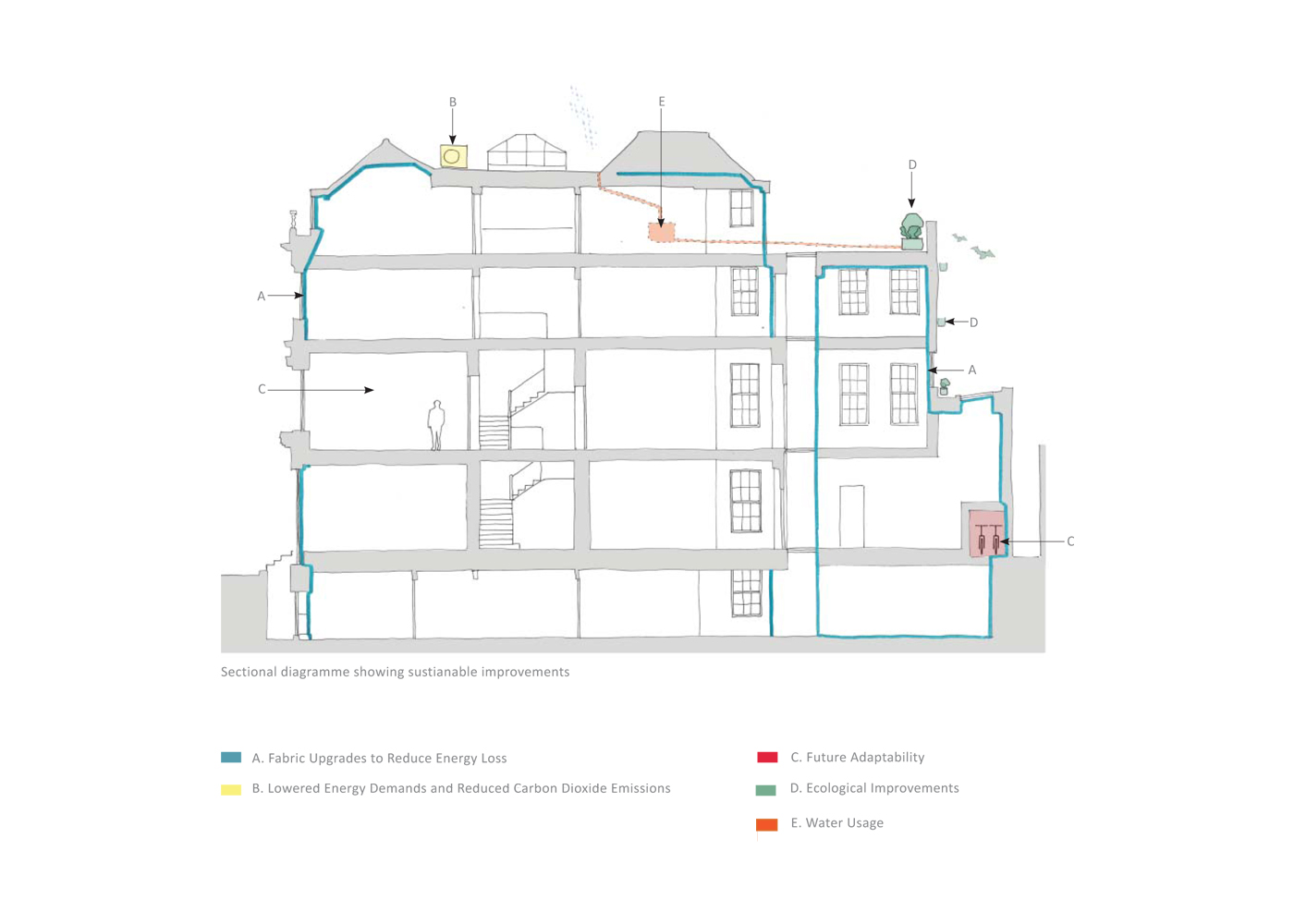 Rodic Davidson Architects, working with Eight Associates, are seeking to achieve the first ever BREEAM Outstanding for a Grade 2* Listed Townhouse in Central London. 
Sustainability is at the forefront of our generation's agenda with the European Parliament declaring a climate emergency back in November 2019. Awareness is increasing: Greta Thunberg has motivated and inspired the young and her actions have shone a light on the urgency of change. There is now a scientific consensus that the terrible bushfire tragedy currently playing out in Australia is a direct result of climate change.
The construction industry counts for around 38% of energy emissions and the built environment makes up 40% of the UK's carbon footprint.
Much of our practice's work involves the refurbishment and repurposing of existing buildings, many of which are in conservation areas and/or are listed. Listed buildings are given wide-ranging exemptions from environmental compliance. In the past, with lesser environmental awareness, these exemptions have sometimes been considered by clients to be beneficial. Faced with, for example, the option of insulating and losing some floor area (due to the thickness of internal wall insulation) vs taking the environmental benefits (including lower heating costs), clients have often chosen to make use of the various exemptions allowed.
We are finding that sentiment is rapidly changing. Domestic clients are increasingly keen to incorporate sustainable methods and technologies in their building projects and corporate clients are beginning to act on their environmental mission statements rather than simply hosting them on their websites as a marketing tool. Sustainability upgrades can also act as planning gains, which can help sway planning decisions were proposals include more ambitious architectural elements.
So how can we respond to the challenge of balancing the preservation of our historic buildings with the need to increase sustainability and lower our carbon footprint?
One area is through research into new material technologies. The first listed building to achieve BREAM outstanding was in Belgravia, proposing to reduce its carbon emissions by 80%. The architects employed various methods to achieve this including solar slates, rainwater harvesting and attenuation, ventilation with heat recovery and fabric upgrades.
We are presently working on a scheme for a Grade II* listed project in Soho Square, London. Dating from the mid-18th century, this fine property has accommodated many uses over the years. Originally a townhouse, it has most recently been used as recording and film editing studios. The interests of our client succinctly summarises the potential conflict: he is passionate about the preservation of our historic buildings while being equally passionate about reducing the effects of climate change.
This project gave us an opportunity to design a sensitive yet pioneering scheme, where we are aiming to achieve a BREEAM outstanding rating which has never before been awarded to a Grade 2* Listed Building.
Our core strategies for achieving this are:
fabric upgrades to improve the insulation and thermal performance
reduce energy demands: heat recovery, low energy lighting
collect a reuse rainwater
design adaptable spaces: allowing this building to remain relevant for its owners in the present and future.
As new materials and technology develops, we are excited to integrate these into our designs and deliver sustainable historic buildings which retain and enhance the historic character of our cities while making strides towards a climate-conscious construction industry.
Environmental Initiatives graphic produced by David Morley Architects