Rewilding London: 'rus in urbe' and Cadogan's first 'Heritage Forest'.
10.01.22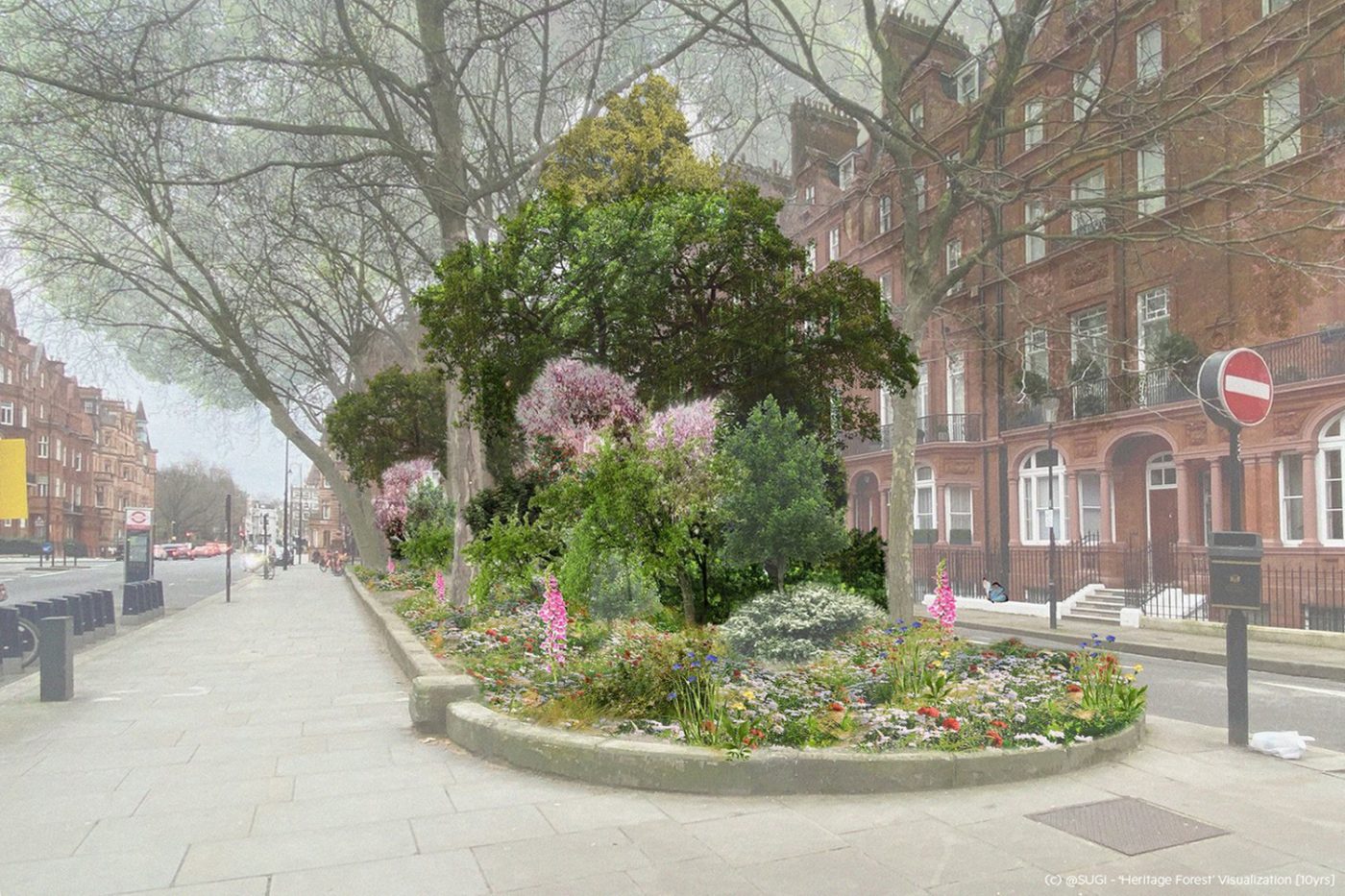 The desirability of 'rus in urbe' – literally the illusion of countryside within a city – has been recognised as early as the 17th century. The first initiative of planned green spaces, Lincoln's Inn Fields was proposed during the 1630s and was soon followed by St James Square in 1726 to "clean, repair, adorn and beautify the same, in a becoming and graceful manner". As described by Todd Longstaffe-Gowan, writer of 'The London Square'; "These green enclaves are among the most distinctive and admired features of the metropolis and are England's greatest contribution to the development of European town planning and urban form. "
This vision of a city that integrates nature within urban planning, has since been supported through many initiatives, including The Clean Air Act of 1956. Here, the development of parks, squares and green areas in London was pushed to improve air quality as a response to London's Great Smog of 1952, with fog so thick it is said to have killed more than 10,000 people. As the 20th century progressed, the historically popular concept of city walking was re-introduced and popularised, advocated by writers and intellectuals like Ian Sinclair in his book 'Lights out for the Territory' (1997), which traced various routes across the city, offering a fluid and mobile snapshot of the urban landscape. Passing through hidden passages and green spaces to connect different areas, Sinclair revealed the interconnected but partitioned nature of the city.
The growth of 'rus in urbe' has been encouraged by various stakeholders, including; national bodies, private investors, urban planners as well as authors and cultural figures. The Conservation areas in London are a bright example of this multitude of actors, where private squares with their mysterious, shady gardens co-exist alongside those run by councils, which tend to be more open in their layouts. Still to this day, the 'pocket forests' of London, surrounded by tall, terraced properties with ornate detailing, greatly participate in shaping the character of some of the city's most historic areas.
One of the most recent initiatives working in this space is the partnership between Louis Vuitton, Cadogan and SUGi (Support for Sustainable Biodiverse Forests) in the creation of a 240sqm pocket forest, located nearby one of our recent renovation projects, Hans Town Apartment, in the Cadogan Estate.
Located in the heart of central London, the SUGI's "Heritage Forest" aims to create a "green space for local neighbours to find quiet moments of respite and to take in the joys of nature in a vibrant and busy city", to "revive the UK's endangered flora, nurture pollinators vital for food production, and grow medicinal herbs". The project participates in a wider initiative to make a more sustainable and humane city that upholds strong community values. This incentive is one we resonate with strongly and are glad to see the historical desire for nature to be brought into urban space developing and progressing.
Credit: Heritage Forest: A sanctuary in the heart of London by James Godfrey-Faussett, Lead Forest Maker SUGi.