Porch House granted Planning Permission in Great Gransden Conservation Area
30.01.23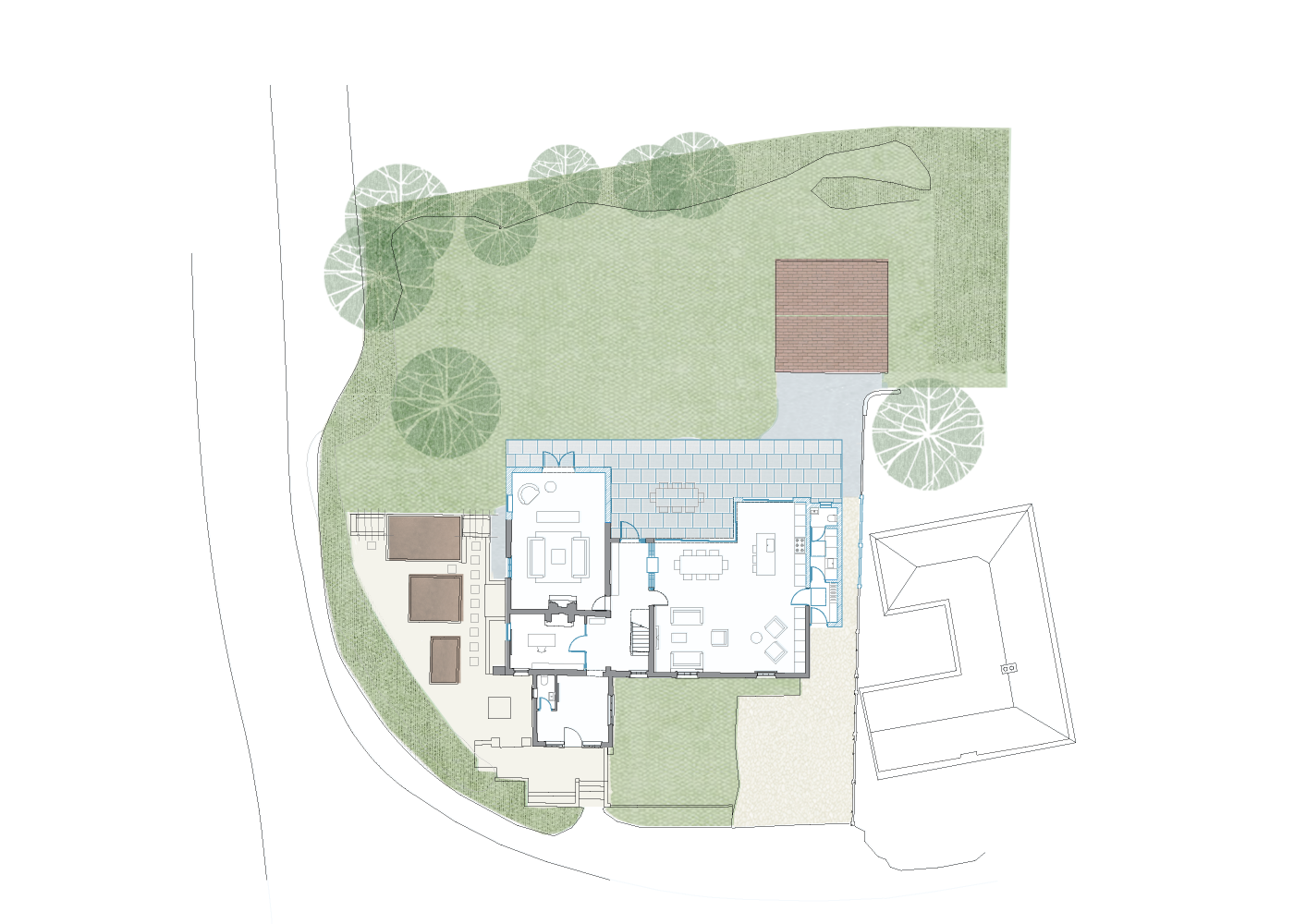 Rodić Davidson Architects recently received planning permission for 'Porch House,' a house in Great Gransden. The house is not listed but is located within the Great Gransden Conservation Area; however, the porch has been preserved throughout the property's remodeling. Before it was significantly remodeled in the early 1900s, the house was a butcher shop in the village, and the porch entrance was where meat was hung for display.
The house is adjacent to a Grade II listed building that was once a blacksmith shop. Many of the properties in the area date from the 16th century, and are predominantly timber-framed, plastered cottages with thatched roofs. The variety of houses, all broadly arranged in a rectangular layout, depict various stages of development in the village, with ties to its strictly protected historic core.
The property is a 4 bedroom 2-storey detached house with a garden, owned by a family with the main aspirations of having a large kitchen and a playroom area to differentiate the spaces for eating and entertainment.
Our proposal seeks to rationalise the existing layout of the building with the addition of two two-storey rear extensions. The most significant change is the demolition of the garage, moving the dwelling away from the adjacent listed building. These alterations will allow for the modernization of the property and aim to improve the existing accommodation to provide a home suitable for a contemporary family.
The design is intended to reduce any negative impact on the conservation architecture area. Scale and massing have been carefully considered to ensure that the extension does not diverge from the original proportions of the house and that its effects on the street scene are kept to a minimum. The materials chosen match the brick, casement windows, and roof style to reflect the historic forms and character of the property. For these reasons, the proposals will preserve and enhance the building's appearance in the street scene, as well as its contribution to the character and appearance of the conservation area.