Planning Permission gained for a converted Church in Hampstead
08.02.23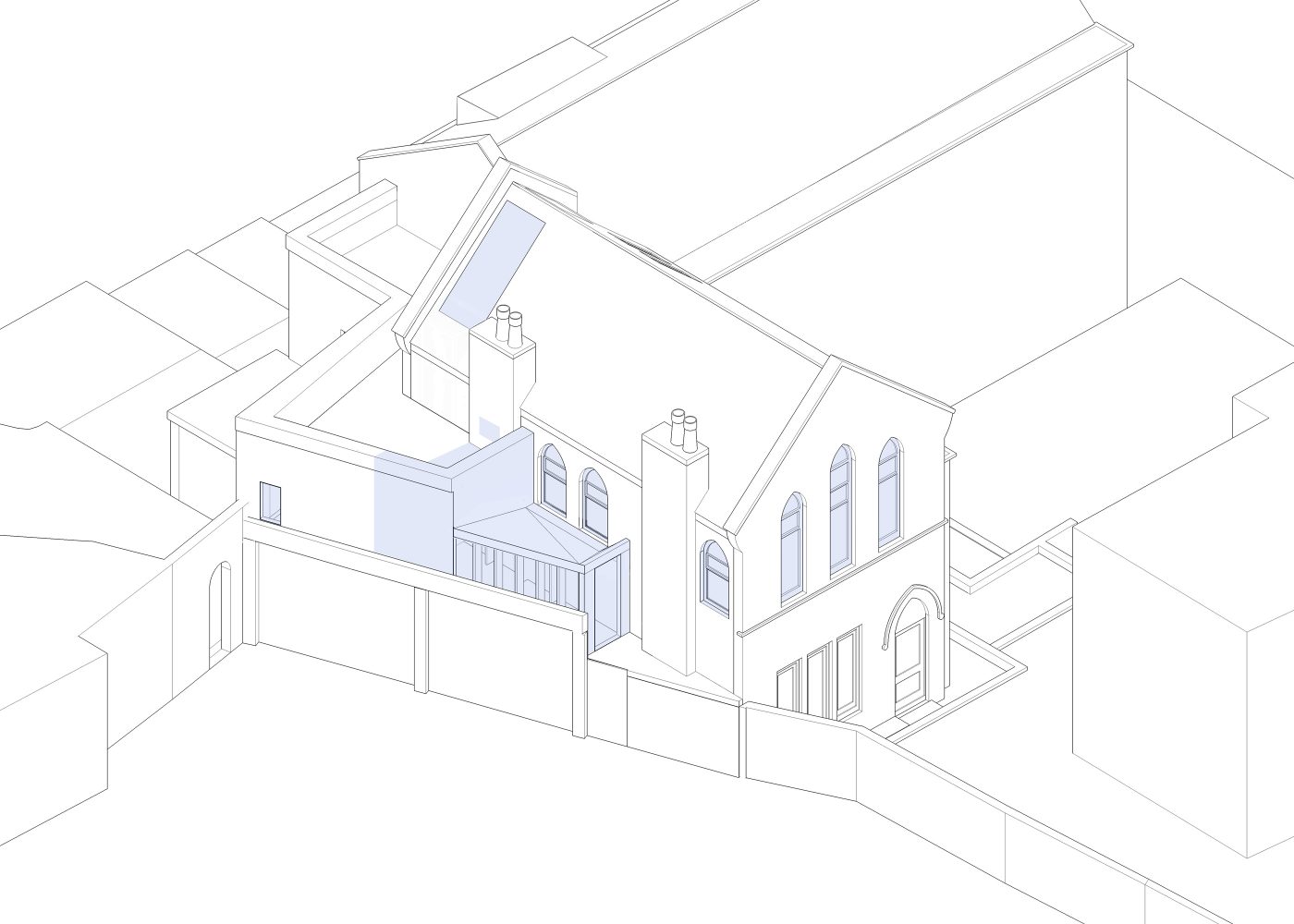 Rodić Davidson Architects have recently received planning permission for a converted Church used for a family home in Hampstead. The proposed scheme includes a new library and study for the existing house.  The site is located within the Hampstead Conservation Architecture Area which is known for its undulating topography, diverse range of architectural interest, the picturesque Hampstead Heath, and its historical association with clean water and fresh air.
The property was previously used as an ancillary building to the Hampstead Trinity Presbyterian Church, where the main church building was demolished in the 1970s. The adjacent annex buildings are of the typical 19th century nonconformist Church architectural style, and are all that is left today.
The materiality, scale and architectural details allow the proposed additional volumes to appear delicate and lightweight. The focus of the proposal was to ensure its design was sympathetic to the existing building and contextually sensitive, whilst enhancing the property and its functionality.