Planning permission granted for Queens Head scheme in Chelsea
22.02.17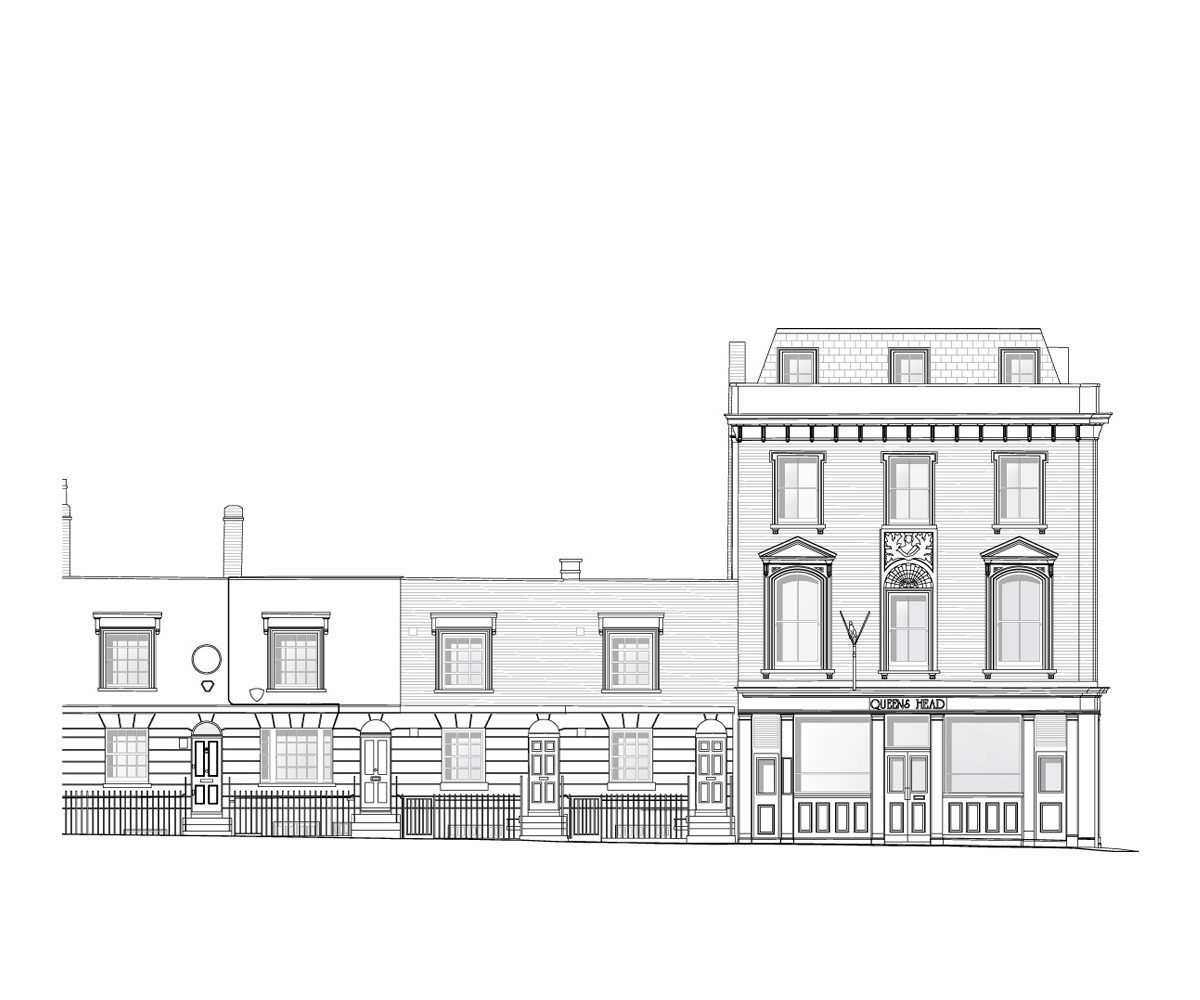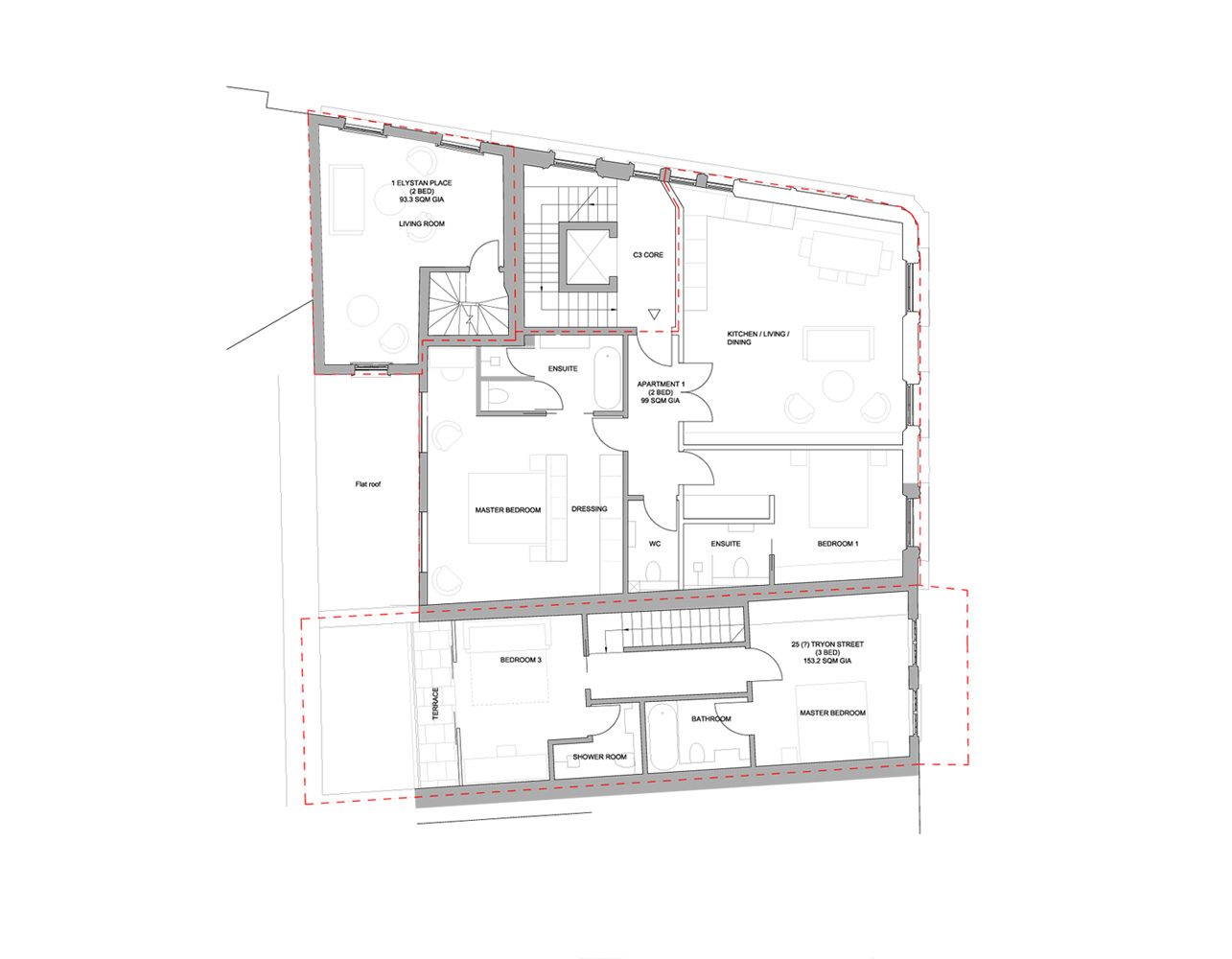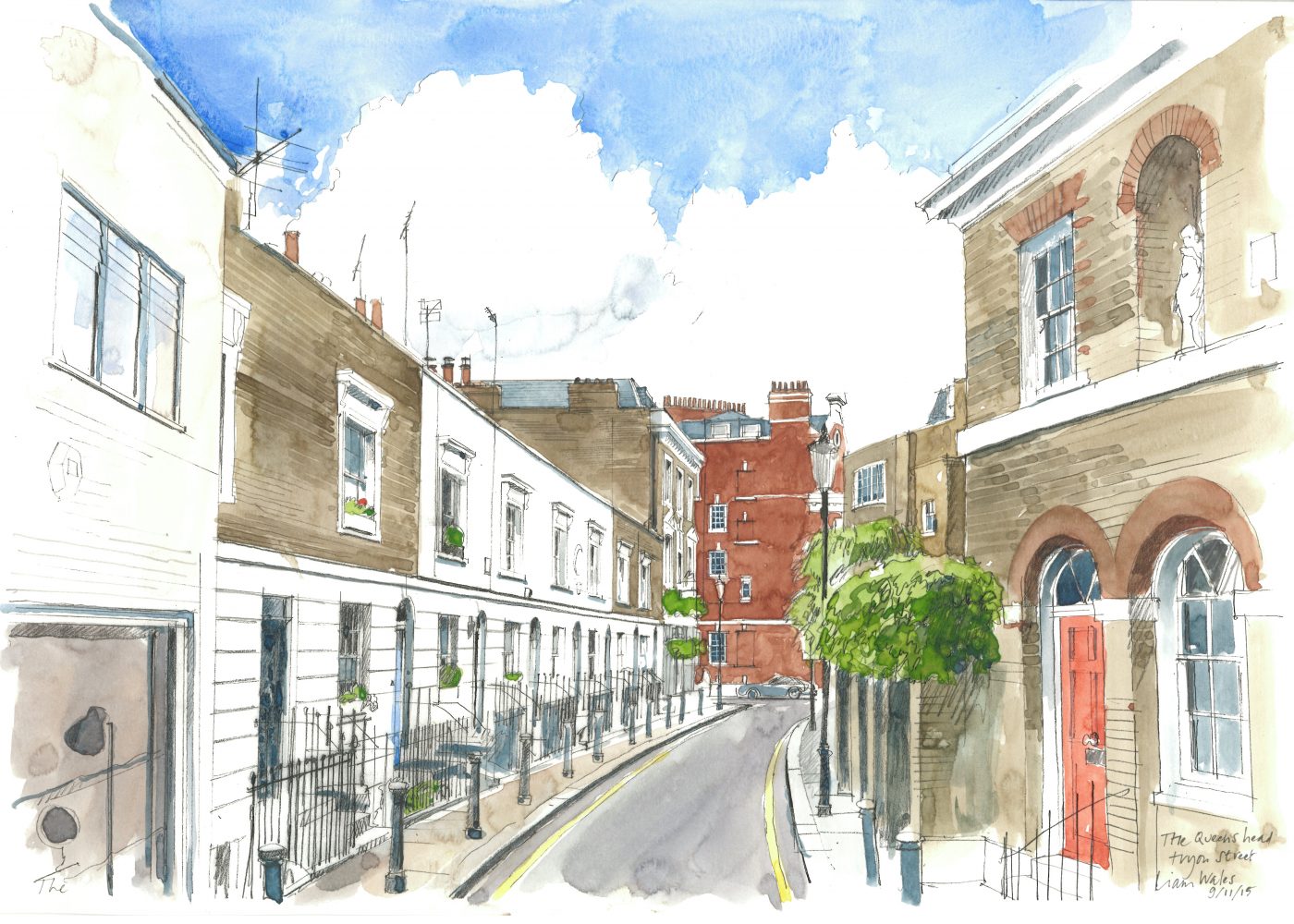 We are delighted to announce that our scheme to revitalise and restore the Queens Head in Chelsea received planning consent at RBKC Committee Hearing in February 2017.
The project provides a newly restored public house which has been neglected for many years with a significant increase in 'front of house' public space while also providing three new apartments and a new terraced house.
The public house will be fully repaired and refurbished and its layout improved to provide a superb, friendly pub. On the ground floor the space is extended into one bar area stretching the full depth of the building. The original, much-loved fireplace is retained. Windows to the street, previously hidden by WCs, will be revealed improving visibility and daylight into the pub. At basement level a new public space is created with booth seating in the vaults below the pavements and the traditional range cooker revealed as a feature. To the first and second floors new, generous apartments are provided along with a new third floor within a new mansard roof for a third apartment.
The new house, with a basement, will match houses along the existing terrace of houses on Tryon Street, returning this part of the building to its original appearance.
Detailed design is due to begin immediately with construction scheduled for autumn 2017.