Calls for Grade III Listed Buildings
06.03.23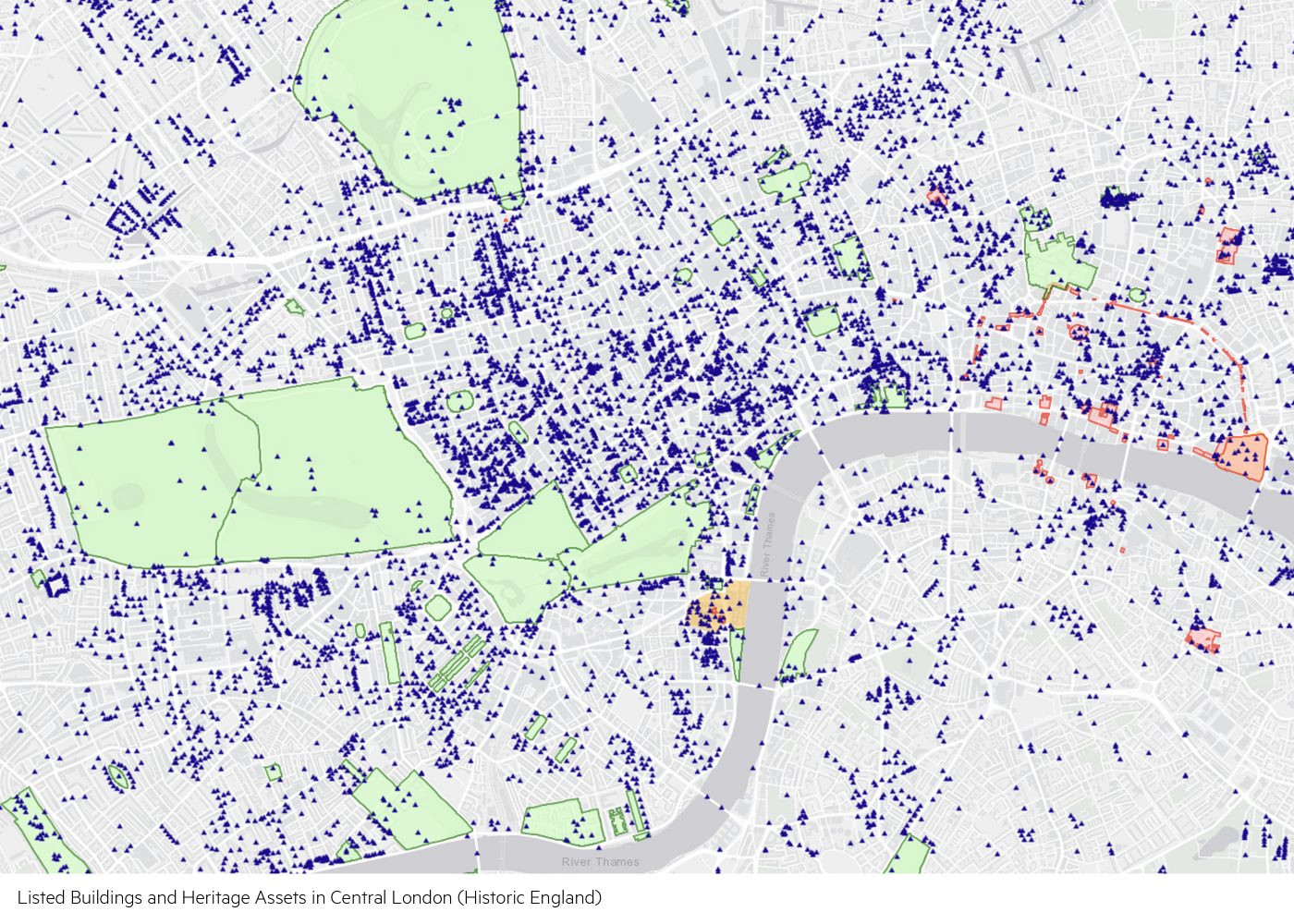 Currently, despite the inherent environmental impact, around 50,000 buildings in the UK are demolished per year.
In an attempt to shift the approach towards prioritising the reuse of existing buildings over their demolition, recent discussions have emerged about whether a shift in policy introducing a new Grade III listing could force the built environment industries to have a rethink.
The approach, as suggested by Will Arnold (structural engineer and writer) and supported by Kevin McCloud, states that the new Grade III listing would be introduced to all buildings and dictates that demolition would require special permission from the local planning authority. Demolition will only be deemed as acceptable if the building is structurally unsafe or if special dispensation is given, therefore forcing the construction industries approach to existing buildings to change.
Our current listed building system protects buildings due to their special architectural or historic character. Introduced in 1882, the National Heritage List for England draws together all scheduled monuments, registered landscapes and battlefields, protected wrecks and listed buildings. The listing of buildings due to their special architectural or historic interest was introduced in the Town and Country Planning Acts of 1944 and 1947 with the aim of protecting particular bomb damaged buildings from demolition. Throughout its history, the listing system aims to protect the character of buildings while maintaining them as inhabitable. The acceptability of change to listed buildings is judged by appropriateness and necessity, with any works proposed requiring Listed Building Consent from the Local Authority.
The importance of the embodied energy of existing buildings and the sustainability of their reuse has been recognised in recent years and is a key topic which requires a change in approach from the construction industry.
Although it would prevent unnecessary demolition, the Grade III listing could confuse the recognition and protection of listed buildings, with the proposed Grade III listing protecting buildings as potential environmental resources rather than due to any architectural or historic interest. A legal requirement to prioritise the reuse and retrofit of existing buildings could be introduced through planning policy, either locally or through the NPPF. This would allow all buildings to be protected from unnecessary demolition while allowing the fundamental principle of the listing system to be retained.