Kensington Town House nears completion
06.08.12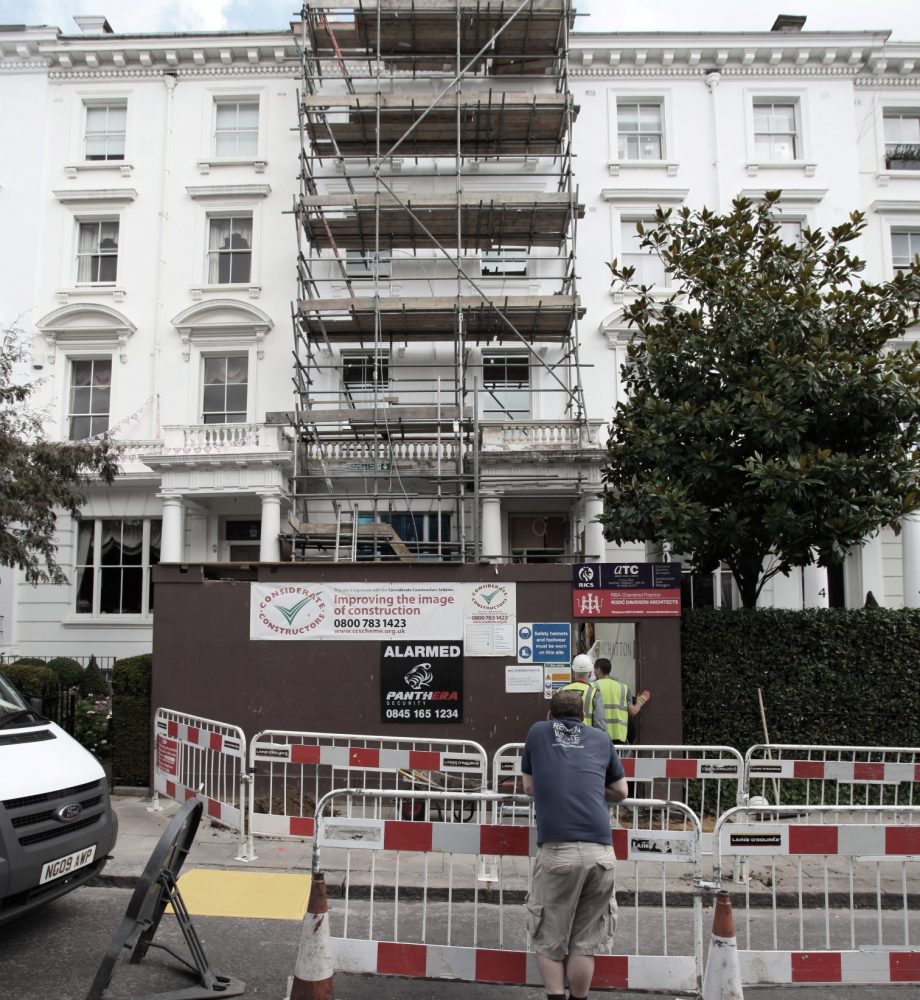 Pictures from site 06.08.2012.
Our complete refurbishment and extension of this Kensington Town House is nearing completion. Although part of a historic terrace, the house has been completely rebuilt behind the original facade. At the rear a new basement media room has been added with a structural concrete roof deck allowing for two parking spaces over. This parking, combined with the ability to access the property securely from the rear mews makes this house unique and very desirable in this area of Kensington.
The house has been constructed with a steel frame and concrete floors. This construction technique, behind the original facade, means that the sound insulation will be exceptional and unlike any other property of this age.
The house has been insulated to current standards and has comfort cooling throughout.
Rodic Davidson Architects secured planning consent for a new mansard roof, a first floor rear extension and a ground floor and basement extension and have provided full RIBA services from inception through to project completion.