Enveloped by Crossrail
28.02.19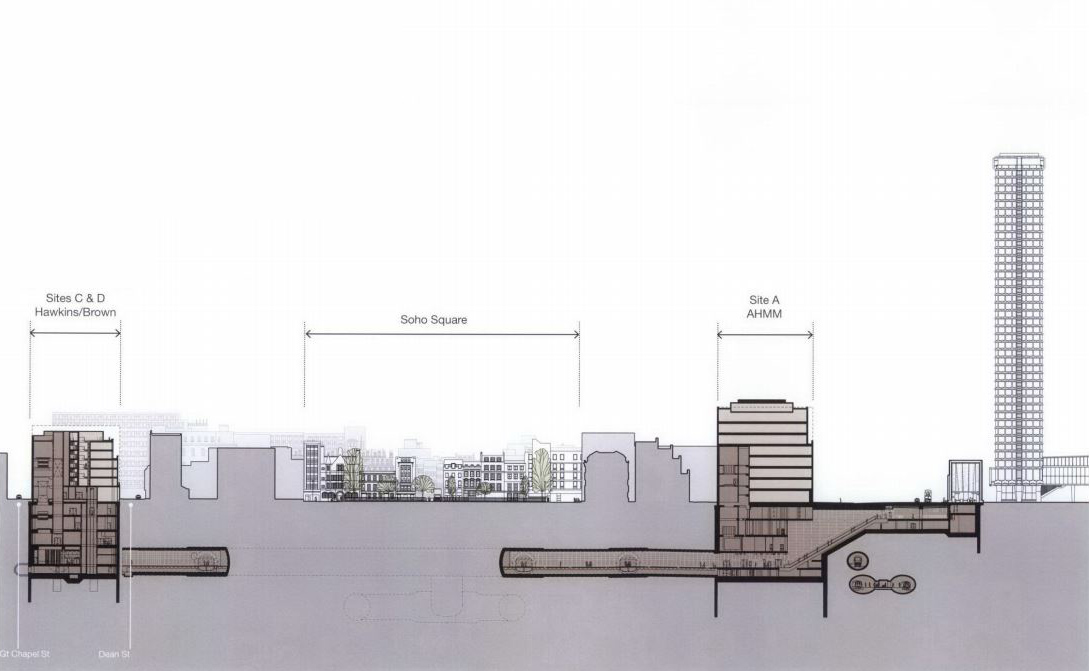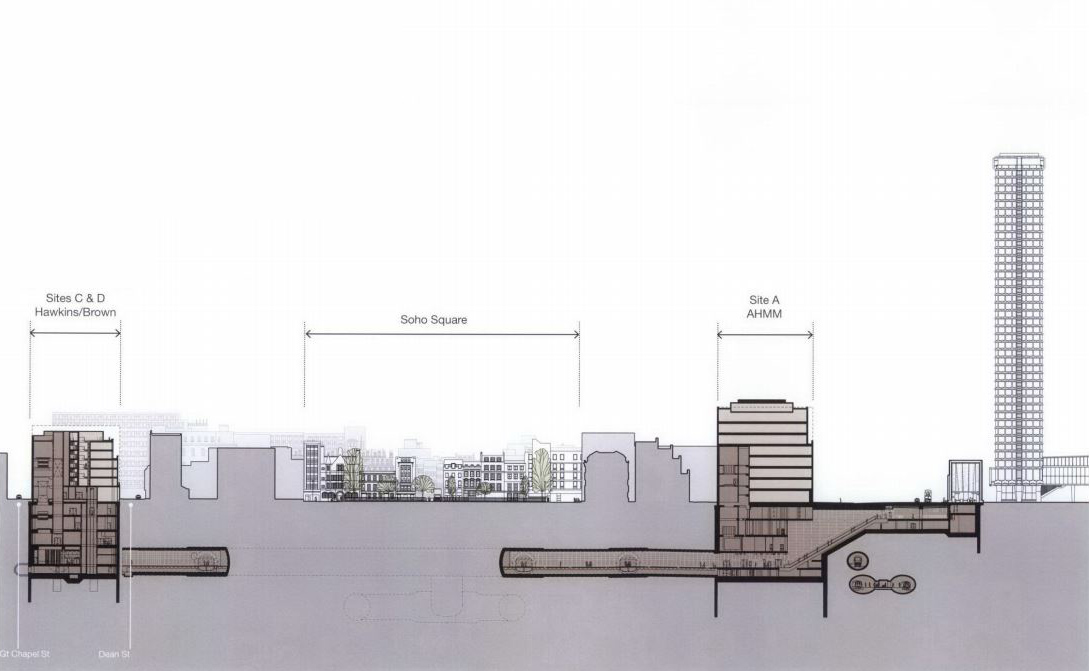 We have a fascinating project project on the northern side of Soho Square. The property is a grade 2* listed town house built in 1768 and located within the Soho Conservation Area. The Soho Conservation Area, designated in 1969, was one of the first in the country. It was designated two years after the the Civic Amenities Act was passed in 1967. Soho Square was laid out in the 1680s on land known as Soho Fields, which was granted by King Charles II for development.
Our own office, 400m to the north east at 67 Great Russell Street, was built by John Nash only 9 years after in 1777, illustrating the rapid development that took place at the time.
In preparation for forthcoming Planning and Listed Building applications, we came across this wonderful section drawing that illustrates, spatially, the immense changes that have enveloped the property since 1768. Richard Seifert's Center Point, recently refurbished by Almacantar, can be seen to the east with the new Crossrail sites bounding the terrace to the east and west with the platforms running under Soho square. Also present, but not shown, are the Central and Northern lines which weave and interconnect below. The eastbound Crossrail line sits directly below the property.
We will be submitting detailed applications for Planning and Listed Building consent in Spring 2019.
Image Credit: TFL/ Crossrail