RDA Team visits Turin
04.10.22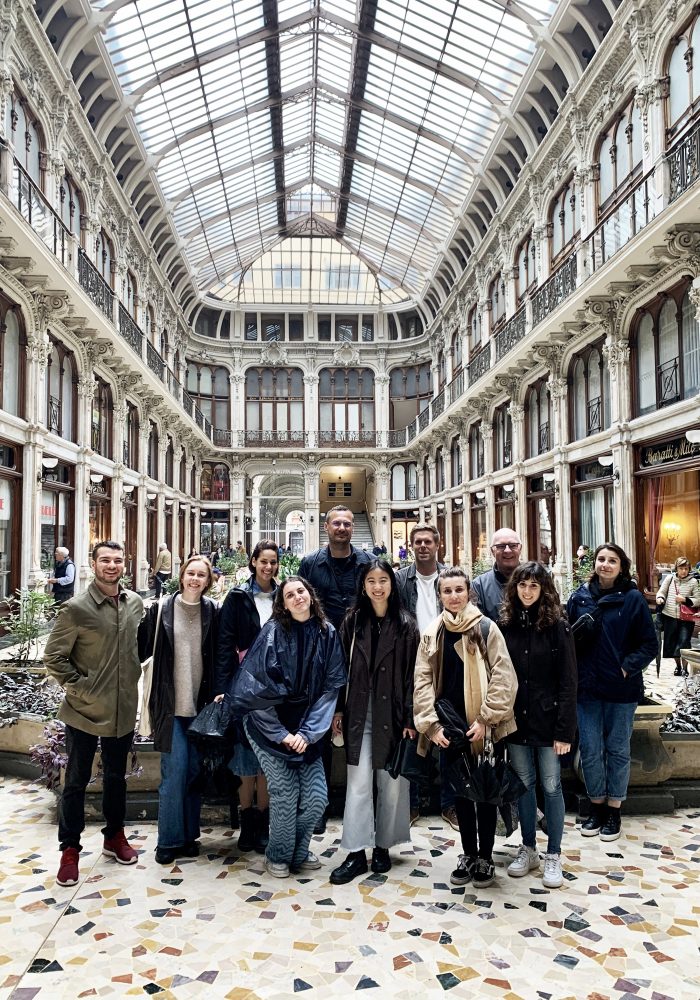 Last week, the Rodić Davidson team spent the weekend exploring the streets and architecture of Turin in Northern Italy. We took the time to appreciate the Baroque and Art Nouveau influences that were heavily woven throughout the city, and were struck by its impressive and varied architecture.
We started our first day with a coffee in hand at the Piazza San Carlo, before seeking refuge in the rain in the Galleria San Federico. After some indulgent pastries, we headed off to the Royal Palace of Turin, and the Galleria Subalpina. We found the gallerias of Turin a haven of architectural styles and a visual marvel of stone and ironmongery.
Our next stop was the Mole Antonelliana, a 167m Neoclassical monument now home to the Museo Nazionale del Cinema. A central lift brought us up to the viewing deck where we were able to view the entire city during sunset.
We were also able to visit the Fiat Lingotto Factory and its converted rooftop racetrack. Designed by Matté Trucco, it was once used as the primary location for Fiat vehicle production and was also the largest car factory in the world at the time. It is now used as a modern commercial complex with cultural and educational facilities. It was great to see the repurposing of a historical building, revitalizing it for contemporary use, and adding to its evolution with considered and responsive design.