Former Artists' Studio #1 is featured in the Don't Move, Improve! 2021 Exhibition
20.04.21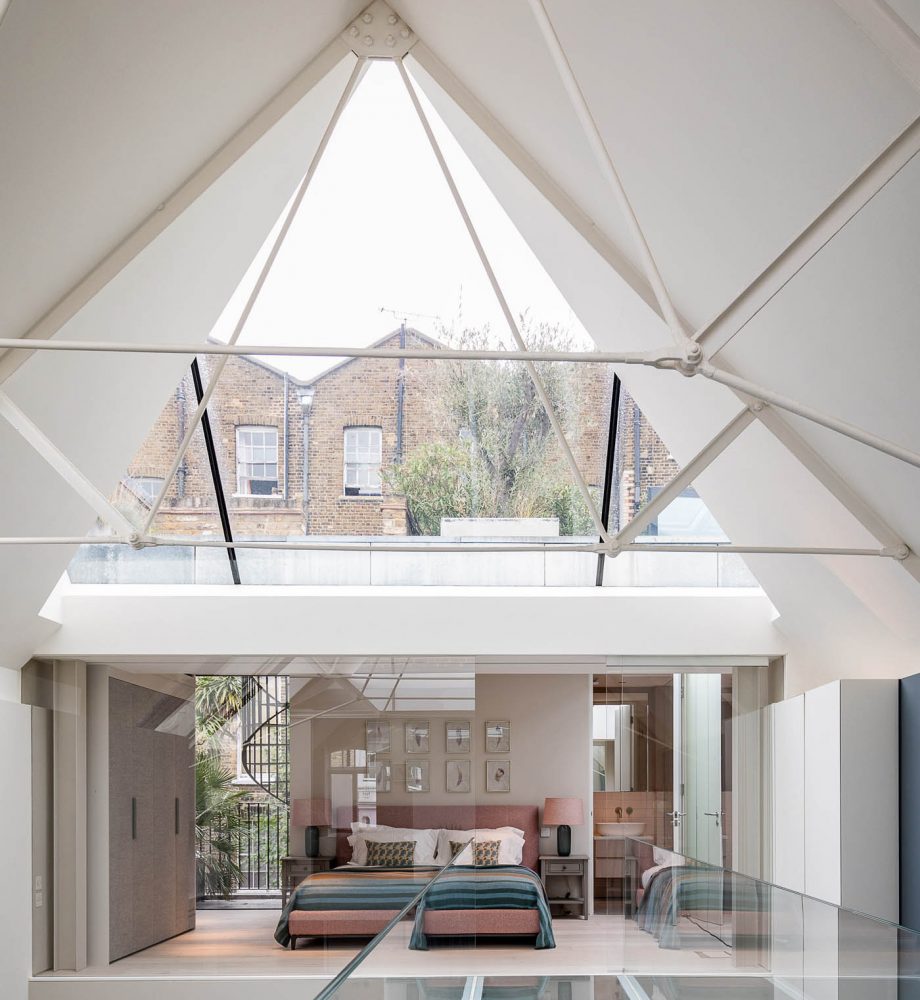 Former Artists' Studio #1, is featured in the Don't Move, Improve! 2021 showcase of London's best home renovations.
This renovation transformed a 1-bedroom bachelor pad into a three-bedroom family home. The double height living space retains the openness of the original artists studio, whilst the glass walkway reveals new aspects from which to view the space. Our response is unashamedly modernist with a restrained material pallet – an extensive use of structural glazing by Cantifix, white resin floor, polished concrete and plaster.
To see further details and images of the project featured in the exhibition,  visit the Don't Move, Improve! website here.
Images by Matthew Davis