A Case for Celebration
16.06.14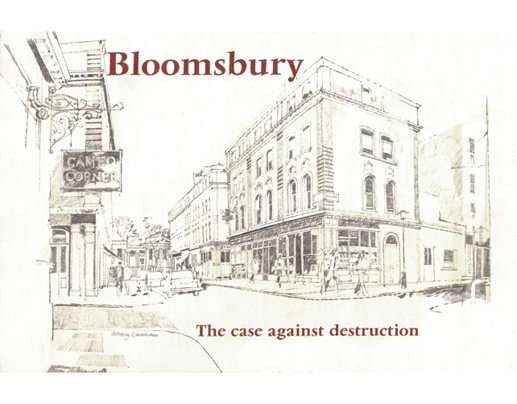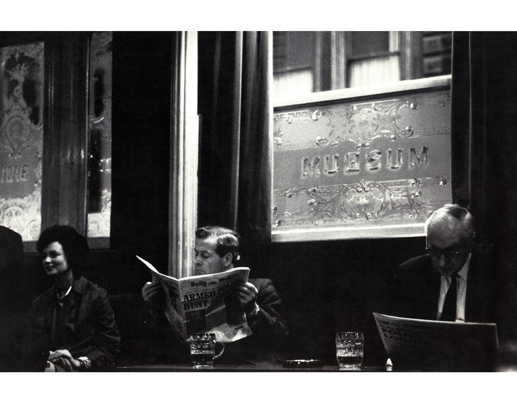 A Case Against Destruction, A Case for Celebration
Exhibition Opening Hours
Monday 14th July – Saturday 19th July 1pm – 6pm
Monday 21st July – Saturday 26th July 1pm – 6pm
at
Rodic Davidson Architects, 1 Pied Bull Yard, WC1A 2JR
Since moving to Pied Bull Yard on Great Russell Street, Rodic Davidson Architects has been learning more about the area's recent history. The historic area of London where RDA is now based, opposite to the British Museum, forty years ago faced the prospect of total demolition. In the late 1960s the Government announced plans to demolish these streets, now known as 'Llttle Bloomsbury', 'Bloomsbury Village', or 'The 7.5 acres', to create a site for the new British Library building.
A creative and passionate protest began to protect the interests of more than 600 residents, the many independent retailers and businesses within the area. Bloomsbury celebrated it's way out of destruction; concerts were held, interest groups formed, a newsletter published, countless letters written, drawings drawn and a summer festival organised (which is still happening today). Many local residents contributed to ensuring the survival of the area through the 1960s and 1970s, including artist and local resident Albany Wiseman.
In 1974 Albany affectionately produced a series of illustrations for a booklet, 'The Case Against Destruction'. It was published by Camden Council as an engaging protest that celebrated the diversity of shops and aesthetically appealing street-scape of the area. The original illustrations are, for the first time, to be exhibited in the area which they celebrate! With the help of many local residents, we have been able to track down the original drawings and with Albany shall be exhibiting them in our offices during July.
Albany Wiseman Biography
Albany Wiseman studied at St. Albans College of Art and has worked as a professional artist since 1952, he set up his first studio in Soho before becoming a member of the Chelsea Arts Club during the 1960s. Albany has lived in Bloomsbury for over forty years and in 2007 he moved his studio to Pied Bull Yard. Except for Oxford Street during rush hour, Albany enjoys every aspect of Bloomsbury and the area often features in his paintings, recently he accomplished a series of watercolours for the exhibition, "Garden Squares of London", many of the squares painted are situated in Bloomsbury. 
His career has covered many aspects of art, from book illustration, poster design, limited edition lithographs, watercolour and oil painting. He has had wide experience in teaching, both as a lecturer in art colleges and as an instructor on numerous painting courses in France, Portugal, Spain, Florida USA and the U.K.
He has exhibited widely – at one man and mixed shows in Britain and abroad – and also from his Bloomsbury studio. Many of his prints have been produced to help fund-raising projects for schools, hospitals, universities and the Prince of Wales Business Trust.