Construction underway on apartments and new build house in Camberwell
25.11.15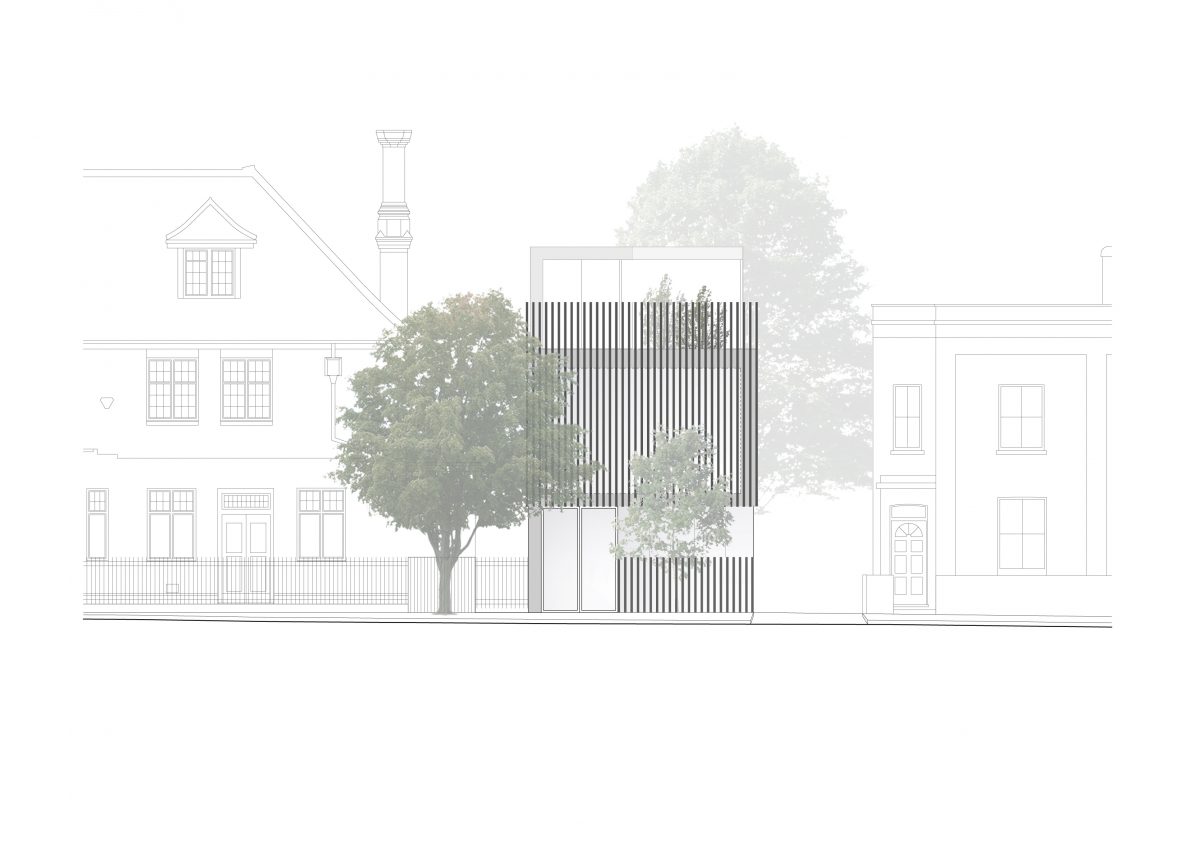 Our Camberwell project is now under construction in Knatchbull Road. The development includes the conversion of a former public house into four apartments and a new build house.
The new two bedroom detached house is proposed to the south of the site. The building respects existing building lines and uses material treatments while also presenting a contemporary approach to material use and spatial configuration.
The external envelope of the dwelling consists of two differing yet complimentary facade systems:
Firstly, a system of vertically orientated fibre cement board panels in anthracite grey that are divided into a rhythm as they wrap the building. This arrangement forms a dynamic facade that varies in density and thickness. The front of the building, at ground floor level, is the primary entrance to the property as well as a sliding doorset allowing access from the bedroom/study to the front garden area.
Secondly, vertical timber slats, in russet/chestnut brown, are to form a screen that encloses the property's living areas to promote privacy and allow for solar shading. This rainscreen system adds a layered filter to the upper level living area and second floor terrace as well as providing balustrades where necessary. The intention is to add uniformity to all elevations and enhance the building's defragmented bulk. In addition, the same timber slatted system shall form the fencing that encloses the land around the new dwelling and conceals the bin stores, but in grey to match the fibre cement boards of the facade.
The zinc roof finish will be anthracite colour along with areas of green sedum adjacent to the terrace.
Camberwell is the in the London Borough of Southwark.