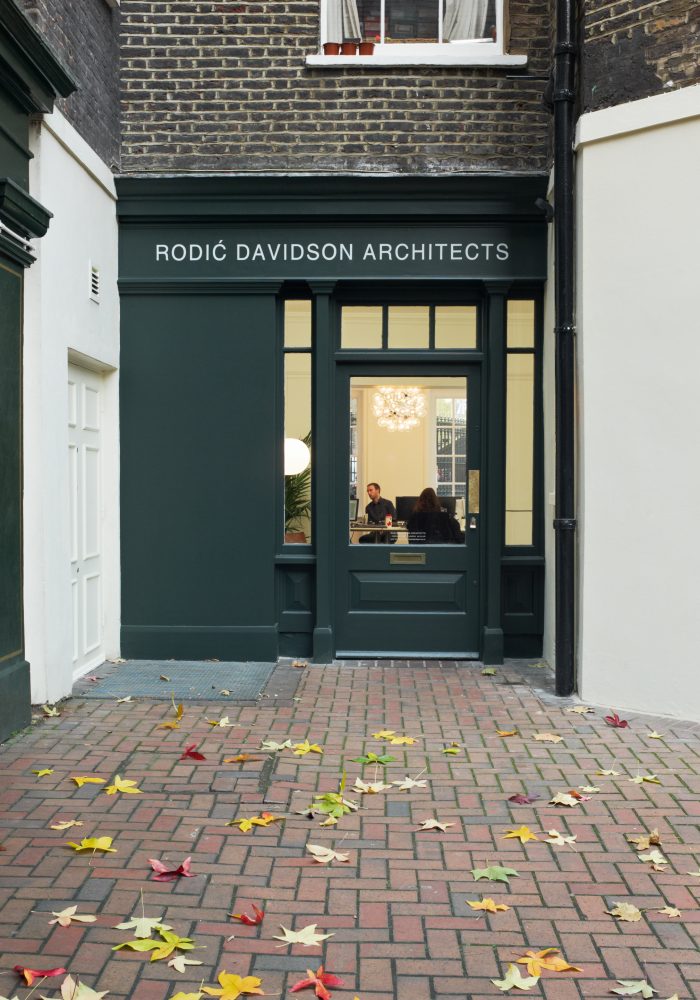 We always welcome applications from talented individuals. 
Rodić Davidson Architects currently has a vacancy for:
Part II/III Architect
We are looking for an articulate, passionate and ambitious candidate to work on some exciting new projects. The candidate must have a minimum of three years' UK experience in a similar design-led practice, strong technical ability and experience of working across all RIBA work stages. We are looking for a person who is client focused and able to manage a professional team.
The successful candidate will have the ability to communicate effectively with colleagues, clients and professional team members in order to deliver projects from inception to completion, to strive for the highest standards of design and quality of service to our clients, to produce drawn technical information accurately and efficiently and to support senior staff on larger projects and to take lead project architects responsibility on smaller projects.
Candidates must have at least three years' relevant experience in a design-led UK practice, experience of working on design-led residential projects, strong design and technical skills, meticulous detailing ability, ability to work across all RIBA work stages, excellent working knowledge of AutoCAD, ability to manage a professional team, proven client management skills, a 'can-do' attitude and ability to work well under pressure and is a good team player.
Apply via Dezeen or using our contact details below:
For hard copy applications (preferred), please send to:
Charlotte Hornung, Practice Manager, Rodić Davidson Architects, 1 Pied Bull Yard, London WC1A 2AE
Please send email applications (<10MB) to: employment@rodicdavidson.co.uk
Whether you apply by post or by email, please include a personally written description of why you would, specifically, be interested in working for our practice. We place considerable emphasis on this written statement when we review applications.