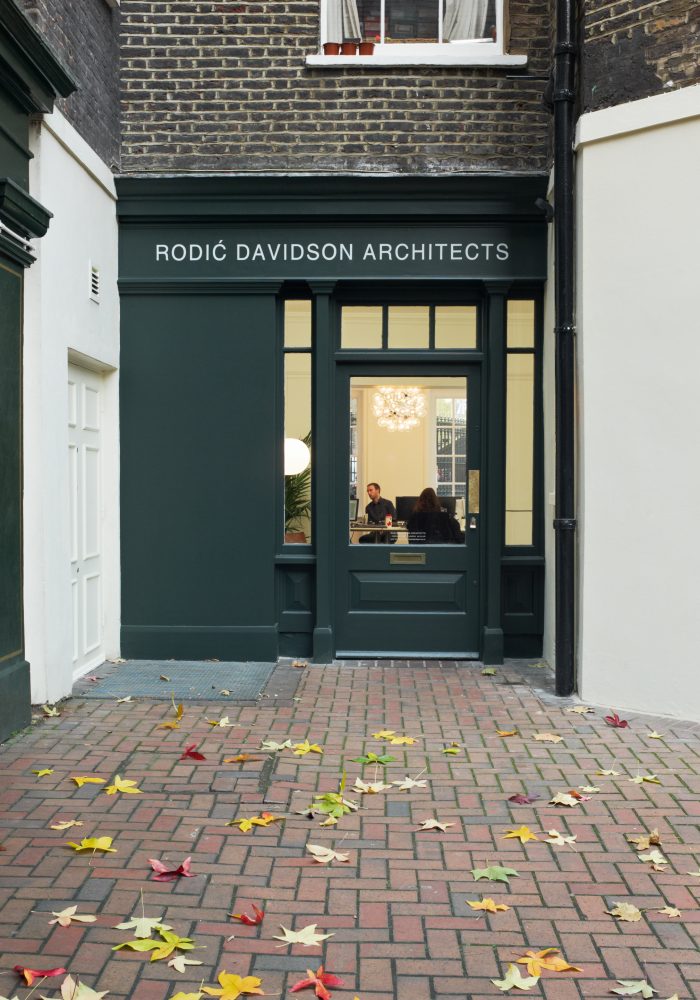 We always welcome applications from talented individuals.
Vacancy posted March 26th 2019:
We currently have vacancies for:
An Experienced Part II / Recently Qualified Part III Architect
(please click on description for PDF download)
Please submit your CV and portfolio with a covering letter explaining why you think you are a suitable candidate for the role. We place considerable emphasis on the covering letter.
For hard copy applications (preferred), please send to:
Charlotte Hornung, Practice Manager, Rodić Davidson Architects, 1 Pied Bull Yard, London WC1A 2AE
Please send email applications (<10MB) to: employment@rodicdavidson.co.uk