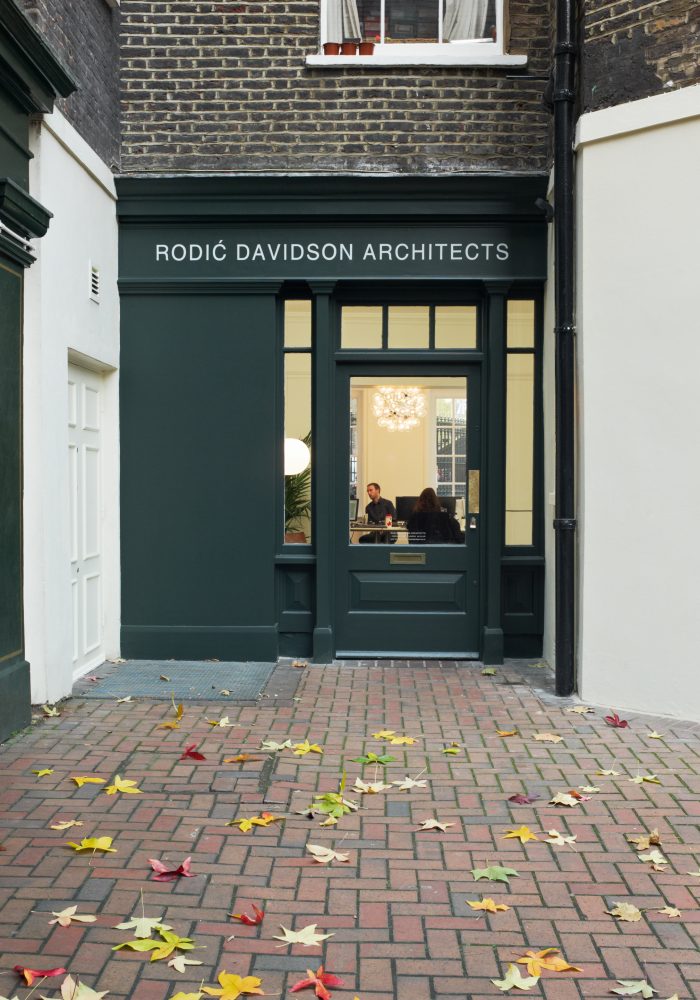 Rodic Davidson Architects is always interested in hearing from articulate, passionate and ambitious architects.
The practice presently has a vacancy for a qualified architect.
Please see Job Description here
Please send postal applications (preferred) to:
Charlotte Hornung, Practice Manager, Rodić Davidson Architects, 1 Pied Bull Yard, London WC1A 2AE or  email applications (<20MB)  to: employment@rodicdavidson.co.uk
Whether you apply by post or by email, please include a personally written description of why you would, specifically, be interested in working for our practice. We place considerable emphasis on this written statement when we review applications.
We place considerable emphasis on the interview process, details of which can be found here.