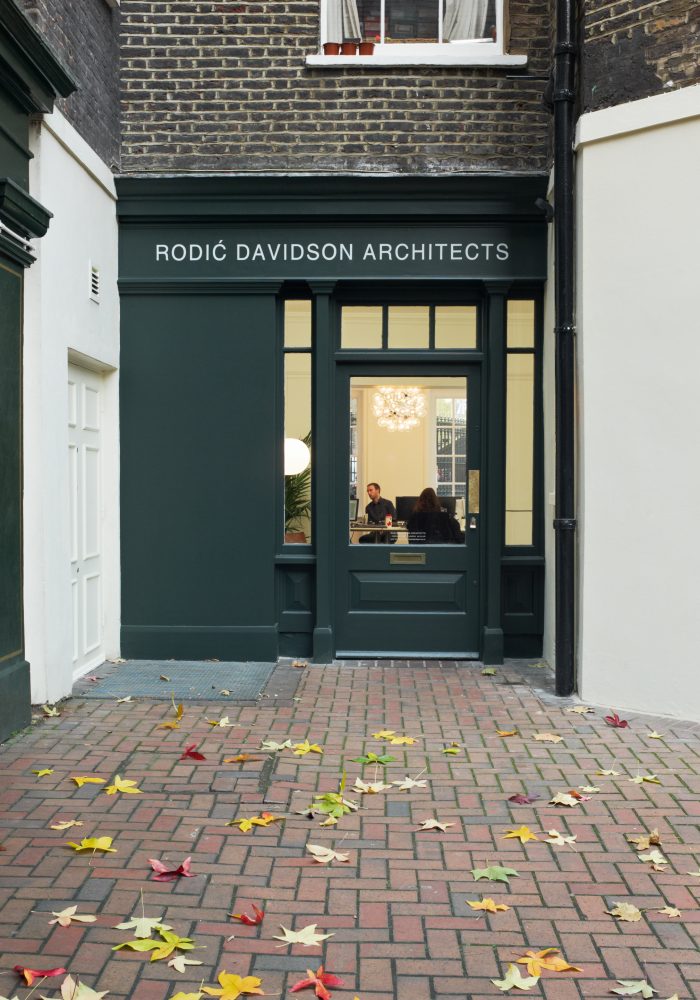 We are not actively recruiting at present, however we would be happy to receive your CV and covering letter in case further vacancies arise.
Please send to:
Charlotte Hornung, Practice Manager, Rodić Davidson Architects, 1 Pied Bull Yard, London WC1A 2AE
Please send email applications (<10MB) to: employment@rodicdavidson.co.uk
Whether you apply by post or by email, please include a personally written description of why you would, specifically, be interested in working for our practice. We place considerable emphasis on this written statement when we review applications.